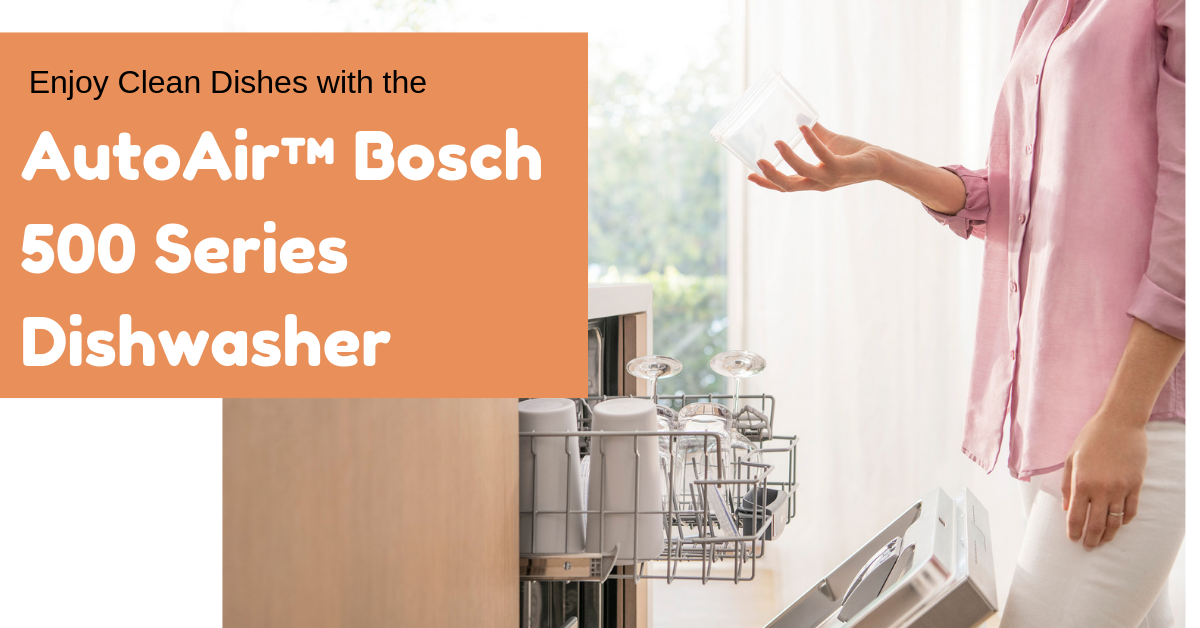 Are you someone who loves to cook but hates doing dishes? While my husband and I both love to cook, both of us despise the dealing with dishes part. It seems like cooking just about anything involves loads and dishes. We have also had to deal with some pretty bad dishwashers over the years, leading to us doing dishes by hand sometimes (who has time for THAT!?). Rather than deal with a bad dishwasher, we try getting the best dishwasher we can afford within our budget. Recently, we learned about a new dishwasher that seems perfect for busy cooks like us who don't have the time for dirty dishes – the AutoAir™ Bosch 500 Series dishwasher.
So, what is so unique about the AutoAir™ Bosch 500 Series dishwasher? First, let's start with the AutoAir™ itself. Bosch claims that this new feature opens the door at the end of the drying cycle to let moisture escape the dishwasher, allowing fresh air to circulate for better drying results(compared to Bosch Dishwashers with Pure Dry). By using this method, AutoAir™ makes sure you are never dealing with super hot dishes that aren't dry! What also makes them sparkling dry is Bosch's unique PrecisionWash technology. So what is PrecisionWash? These are intelligent sensors that continuously scan and check progress throughout the cycle.  Unlike other dishwashers, it helps make sure through powerful spray arms and targeting that every dish in your cycle is very clean! You also always have peace of mind with the dishwasher working with the 24/7 Autostop – which protects your floors with four leak preventions sensors that detect and stop the dishwasher if it detects a leak.  With a sanitize option (reduces 99.9% of bacteria), four wash cycles, and an extra dry option, you never have to worry about your dishes being clean with the AutoAir™ Bosch 500 Series dishwasher!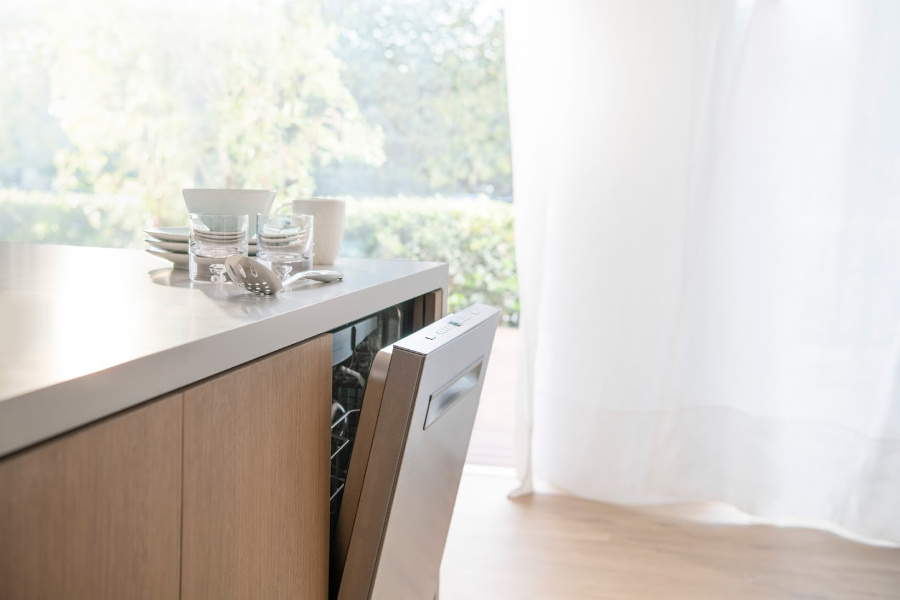 Of course, there are other things that many of us consider important when it comes to dishwashers. Since we have a very open floor plan house, I also care quite a bit about noise. The AutoAir™ Bosch 500 Series dishwasher has a 44-dBA noise level rating, meaning that it is very quiet. It accomplishes this by having 18 unique sound-reducing technologies such as multiple insulation layers, grind-less food filters, and a sound absorption base.
With the ability to hold 16 place settings, EasyGlide racks, flexible rack positions, and more, it is easy to see why people are falling in love with the AutoAir™ Bosch 500 Series dishwasher. Want to learn more about this Energy Star certified dishwasher? You can find the AutoAir™ Bosch 500 Series dishwasher at your local Best Buy store! Who knew cleaning your dishes could be so easy?
---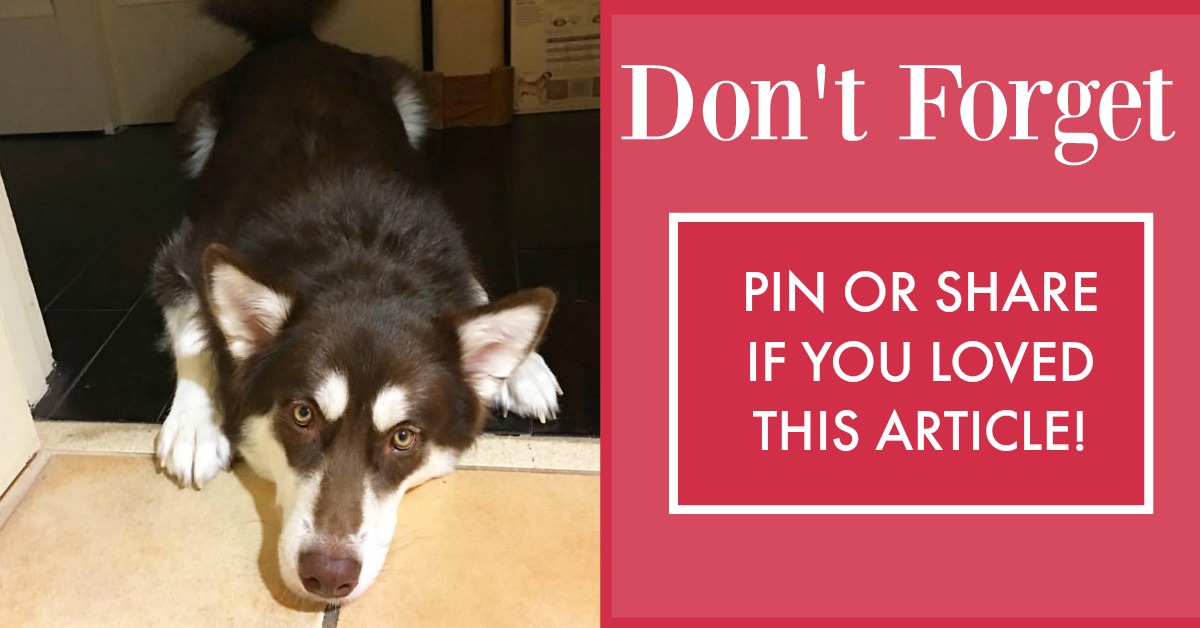 ---