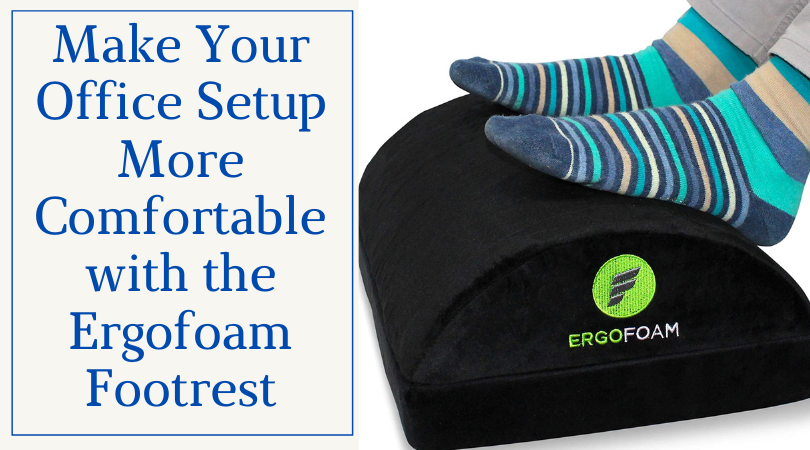 Do you work from home? Even before the pandemic, my husband and I worked from home and shared a home office. While he has always had an amazing setup for work, it has been very challenging finding an ergonomic work environment that didn't cause me pain. My problem has always been I'm shorter than the average height that most office chairs and desks revolve around. It wasn't until this year that we found a chair designed for my height, which we used for redoing my entire office environment. After a chair and armrest, our challenge was finding a way to touch the floor in my chair comfortably. To do this, I had to find an ergonomic footrest.  Luckily, we recently discovered the perfect solution for someone like me – the Ergofoam Adjustable Footrest
Ergofoam Adjustable Footrest: What Is It
Are you looking for a way to get rid of foot pain and make time at your desk more comfortable? If so, we think you will love the Ergofoam Adjustable Footrest.  This innovative foot support is designed to help you feel your best every day,  offering firm support and all-day comfort with its plush, soft surface. With its adjustable design, it easily works for those who are tall or short (like me), allowing you to add or remove inches for maximum comfort. Unlike most plastic footrests, it isn't clunky or doesn't feel cheap, allowing you to be comfortable all day long without giving up style!
Ergofoam Adjustable Footrest: Our Thoughts
After using the Ergofoam Adjustable Foot Rest for a couple of weeks, I have to admit – I love it! Before this footrest, I tried just about everything to help my foot and leg pain during extended writing and gaming sessions at my desk. I had indoor memory foam shoes, a competitor rocking footrest, and even regularly soaked my feet with Epsom salt. Nothing seemed to work past a couple of days. With the Ergofoam, everything changed. Not only does it put me at the right height, but my feet feel amazing on this velvety memory foam. I get up each time with my feet and legs feeling refreshed and relaxed. If I want a little bit of movement, I move it over to use the rocking feature. My old, hard, rocking footrest is now just collecting dust since I use the Ergofoam exclusively, and honestly can't imagine using anything else now at my computer!
Where to Purchase
Want to purchase this fantastic footrest for your own home office? You find the Ergofoam Adjustable Footrest on their website or Amazon.com for under $50. Who knew being comfortable at your computer could be this easy?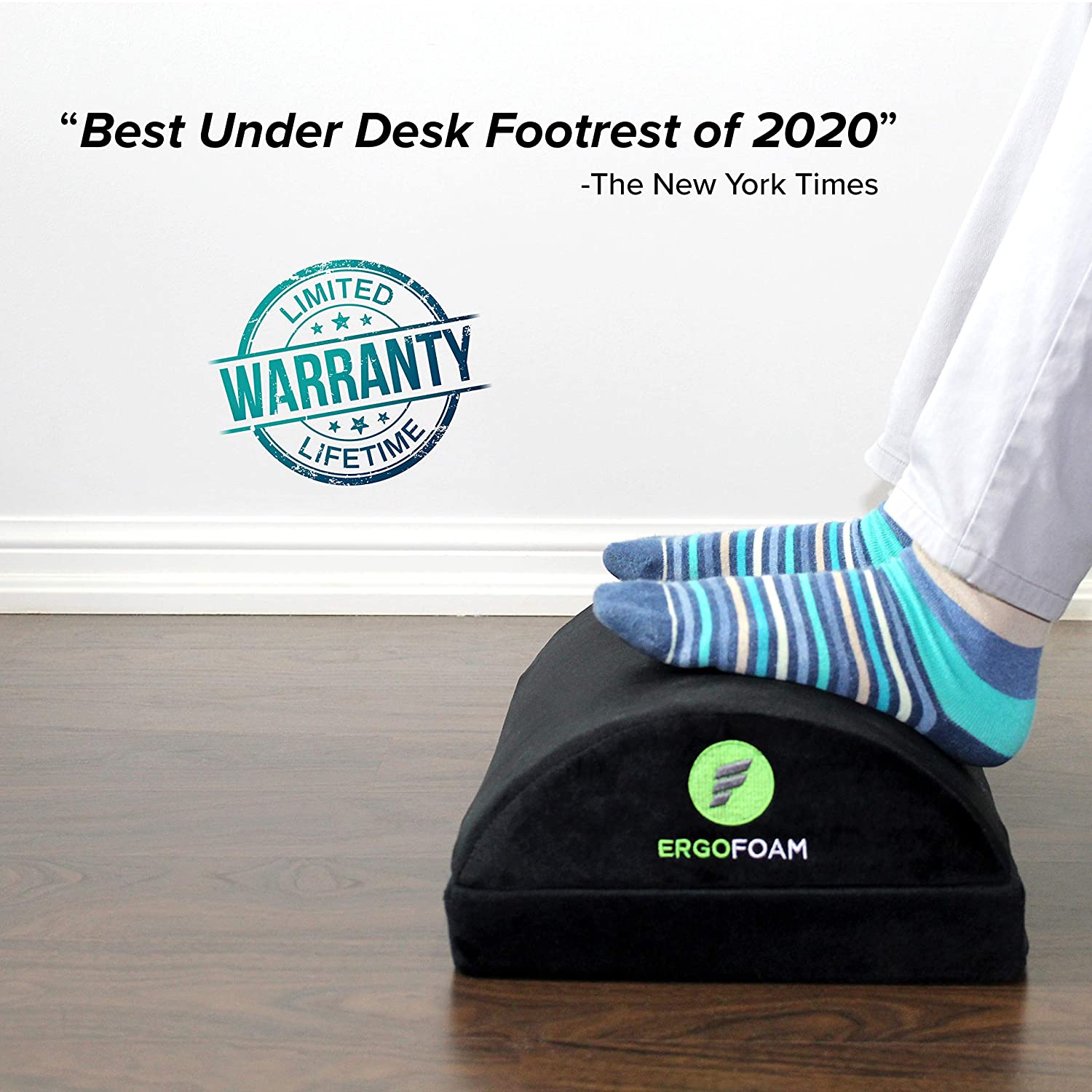 ---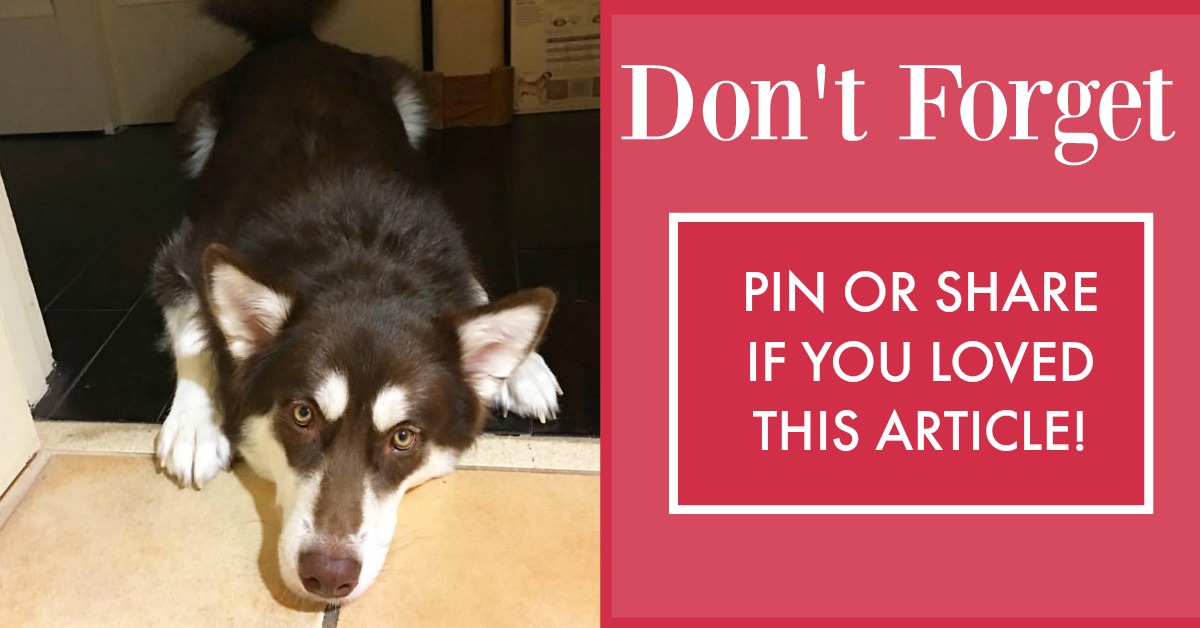 ---