Disclosure: I received these products for free to review. The opinions in my review are honest and my own.
Over the past few weeks, I have been really overworking myself. Traveling with my husband, writing, and other things in my personal life have added quite a bit of stress to our lives. Since I can't bring myself to pay the money for a full out spa, I look for things I can make myself, or allow me to have the spa experience at home. Since I love aromatherapy, I was excited when I was asked to review the Essio – a new aromatherapy diffuser for the shower.
Essio Aromatherapy Diffuser: What is It
Looking for a nice, relaxing treat in the shower? If so, we think you will love Essio – a new shower aromatherapy diffuser that is not only inexpensive, but easy to use. This fun new product allows you to enjoy a pure blend of organic essential oils right in your shower. By using their easy to install, no tool necessary, shower attachment, you can have essential oils drip right into your shower. Not only do these USA & Australia Certified organic essential oils smell amazing, but leave no residue in your hair, leaving with you with soft skin and refreshed body.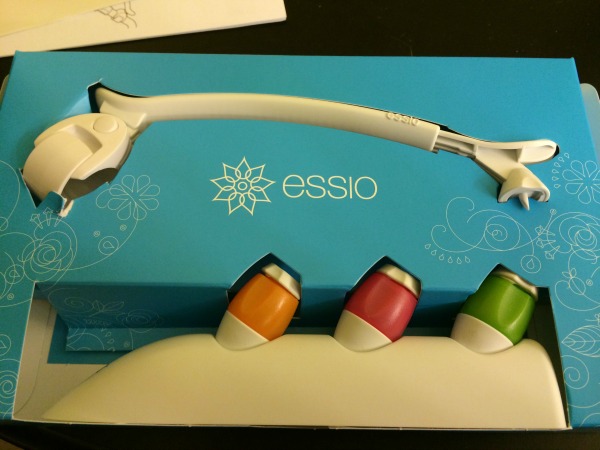 Essio Aromatherapy Diffuser: Overall
When I first got my Essio starter kit for review, I was excited to get this on my shower and relax. After a stressful week, having a spa experience right in my own bathroom sounded amazing. Since I'm a bit height challenged, I was nervous installing it myself, but since my husband was asleep by the time I took my shower, I decided to balance on the side of the tub and try it myself. Not only was this easy to install, but I was able to get it set up in less than two minutes. The only challenge I faced was the fact that we have a handheld shower head. Due to this, I had to compensate a bit, but the Essio still worked perfectly. Over the past few days I have used the Passion and Unwind essential oil mixtures and have to say, I truly felt spoiled in the shower. Based on my own experience with this product, I am happy to give the  Essio Aromatherapy diffuser for the shower an A rating.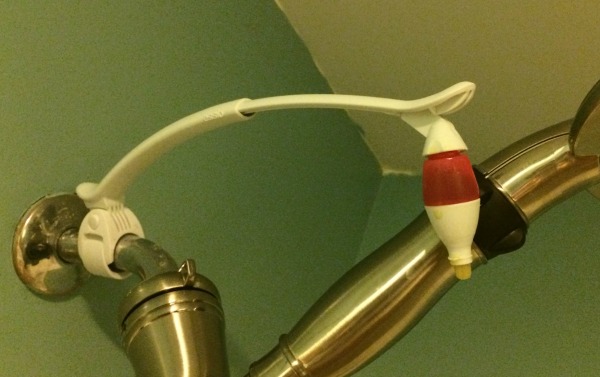 Essio Aromatherapy Diffuser: Where to Purchase
Would you like to try this aromatherapy diffuser for yourself? You can purchase an Essio starter kit on their website for $44.99.
NOTE: Essio is being nice enough to offer our readers an EXCLUSIVE discount on the Essio! All of our readers can get an additional 20% off their order by using the following discount code – GET20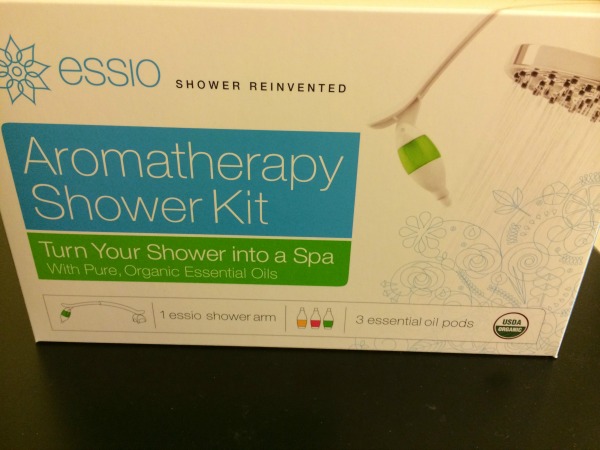 Disclosure: Budget Earth did not receive compensation but did receive products for review purposes. All opinions on this product are my own and may differ from our readers' opinions.
Would you like to have your products featured in a giveaway event? Want to increase your social media exposure this holiday season? See how Mom Powered Media can help! Contact susan.l.bewley@gmail.com to see what we can do for your company!