Sometimes one of the hardest parts of losing weight is finding clothes you love. Since I am so self conscious about my body, I always hate going to buy clothes in a normal brick and mortar store. Unless it's KOHLs, I often order my clothes online and hope for the best. Even with me being able to send things back, however, I feel like I am not always finding clothes that are flattering my body or make me feel comfortable. With us getting ready to go into the season where I will be layering again, I have been struggling to find clothes I'm happy to wear under my sweaters. Through a recent promotion through Tomoson.com, however, I learned about a company that really caught my interest – Ettitude. They make natural bamboo shirts. Knowing how much I love my new bamboo sheets, I immediately applied, hoping they would be just as nice. When I was chosen to get one of their complementary shirts, I couldn't wait to get started with my review!
Ettitude Bamboo Shirts: What Are They
With bamboo being one of the new renewable resources on the planet, it isn't surprising that many people are looking at it as a clothing source. This ecofriendly fabric naturally keeps its wearer cool and keeping moisture away from the skin, making it perfect for hot days or exercise. Since it is more breathable than cotton, it is perfect for regulating your body temperature, and great for delicate skin since it is hypo-allergenic. With its wonderful softness, you will never want to wear cotton shirts again!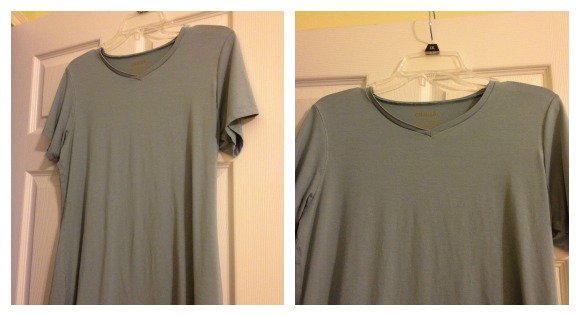 Ettitude Bamboo Shirts: Comfort
I really wish I had a video camera when I opened the box for this review. My husband jokingly told me that if he had been recording, this review would be completely finished. From the moment I took this bamboo shirt out of the bag, I loved it. It was soft, cool, and I loved the color. Once I put it on I loved it even more. The shirt just felt so amazing and for someone who is very heat sensitive, I was happy to have something on my skin that made me feel even cooler. It was even amazed that it still looked and felt great after being washed, making it one of my favorite shirts at the moment.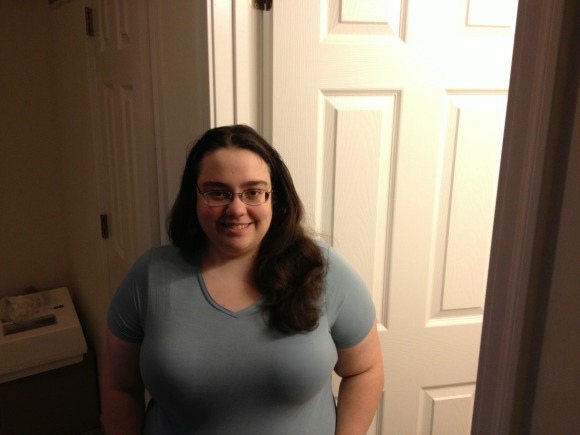 Ettitude Bamboo Shirts: Overall
Okay, I love these shirts! They are super soft, cool, and I think look pretty darn cute. I can see them looking even cuter, once I unpack my sweaters for the season. I am planning on buying more of these bamboo shirts shortly since I just love how they feel and look. Based on my own experience, I happily give Ettitude's bamboo t-shirts an A rating!
Ettitude Bamboo Shirts: Where to Purchase
Want to purchase one of these awesome bamboo shirts for yourself? You can purchase these awesome t-shirts at the Ettitude website. Once you have tried one of these comfy bamboo t-shirts, you will wonder why you waited so long to try one of these super soft shirts! Also, to get the latest deals, don't forget to check out Ettitude on Facebook!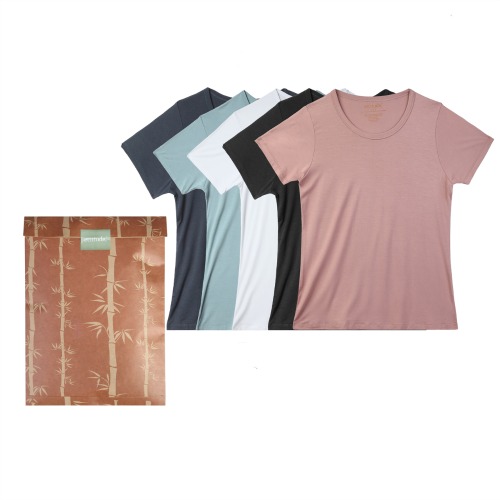 Disclosure: Budget Earth did not receive compensation for this review but did receive free product for review purposes via Tomoson.com. All opinions on this product are my own and may differ from our readers' opinions.
Would you like to have your products featured in a similar giveaway event? Want to increase your social media exposure before the holiday season? See how we can help! Contact susan.l.bewley@gmail.com to see what we can do for your company!