Disclosure: I received these products for free to review. The opinions in my review are honest and my own.
For years, I have noticed that many people around me have been upset about their skin. While I have always tried to take care of my skin, I am sometimes terrible about following a skin care regime. I try to remember to moisturize and use skin care products that are good for my skin and don't contain ingredients that could potentially do long term harm. Lately, I have been having some friends asking me what type of anti-aging products I would recommend. In all honesty, I have been stumped, since I had never even considered using any of their products. Not knowing a great deal about them, I have been doing a bit more research, seening if it is worth investing in some of these products or even if I should be using them.
While doing my research, I was surprised that there were such varying opinions, with many of the products on the market having some rather scary ingredients. As someone who loves using products with natural ingredients, it actually made me step back a bit, wondering why some people even considered putting these things on their skin. To my delight, as I was doing my research, I was approached by EverDeep, who make all natural anti-aging products. Curious to see how they worked, I said yes, excited to see what these products could do for me and my family.
EverDeep Anti-Aging Products: What is It
EverDeep Anti-Aging Products: Overall
So far, I am impressed with these products. While I don't normally use anti-aging products, it is nice having an option out there is hypoallergenic, dermatologist tested, and uses ingredients that I'm not upset putting anywhere's near my skin. Even though I was reluctant to use products that had algae, the testing behind these products make me feel more confident about using them, giving me a choice that keeps my skin looking radiant and wrinkle free for many years to come! Why not use products that are good for our skin and full of rich nutrients that dermatologists have been telling us for years we should be using as part of our regular skin routine? I am always happy to have an anti-aging line of products that I can recommend to my friends and family.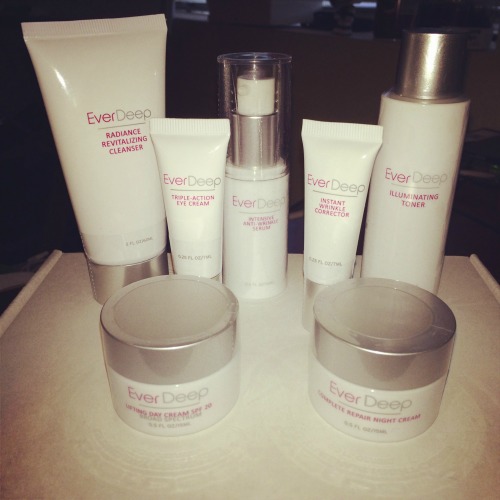 EverDeep Anti-Aging Products: Where to Purchase
Would you like to try these high quality skin care products? You can purchase the set featured in this review on the EverDeep website for $39.95 plus shipping and handling. Once you have tried this line of skin care products, you will see why everyone is talking about EverDeep!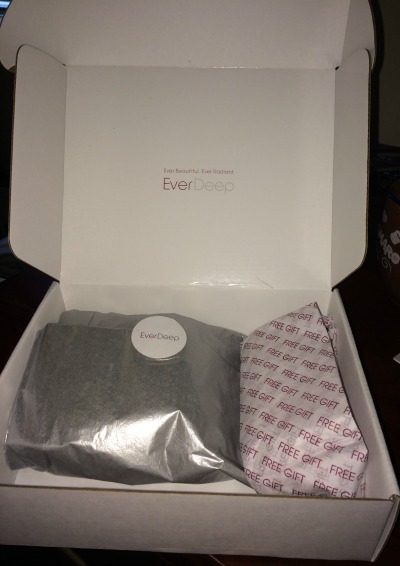 Disclosure: Budget Earth did not receive compensation but did receive products for review purposes. All opinions on this product are my own and may differ from our readers' opinions.
Would you like to have your products featured in a giveaway event? Want to increase your social media exposure this holiday season? See how Mom Powered Media can help! Contact susan.l.bewley@gmail.com to see what we can do for your company!