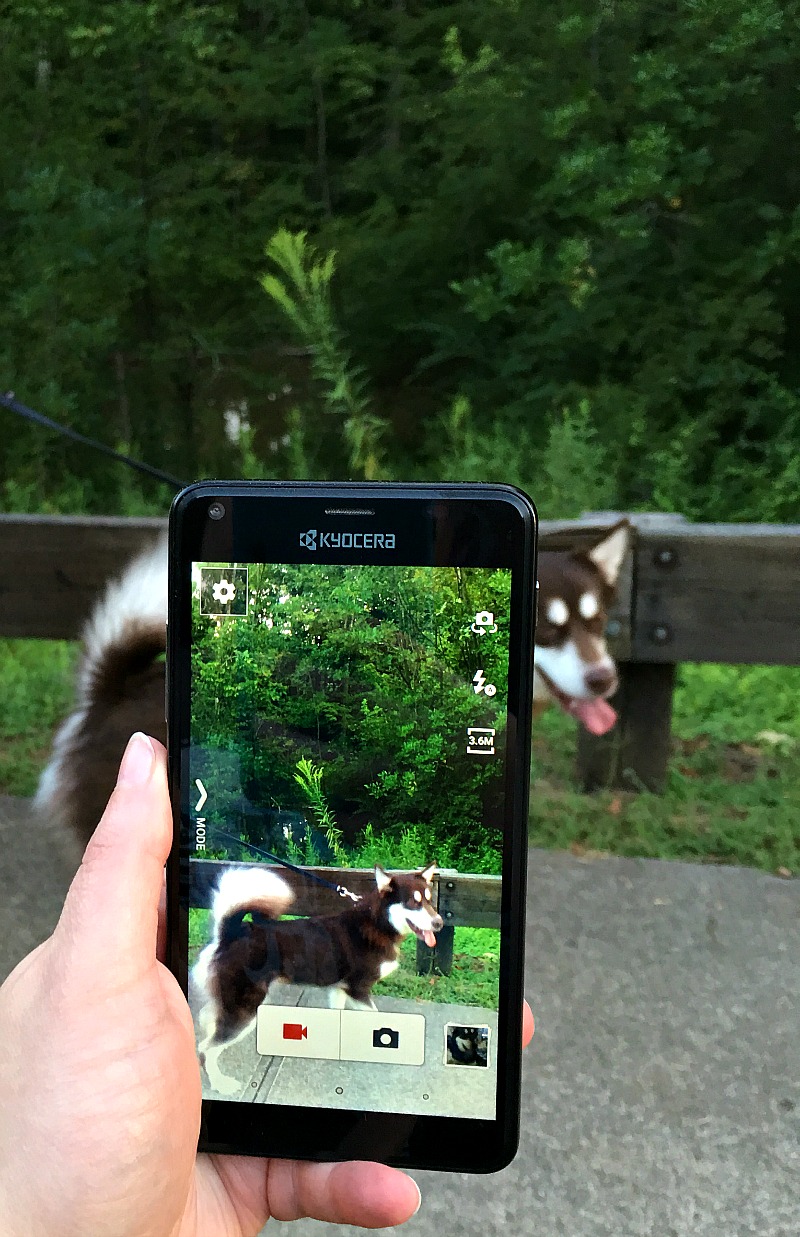 Do you live an active, busy life? With two Alaskan malamutes, we are constantly on the go. While it may not be as much in nature as I would like, that doesn't mean we aren't traveling, visiting friends and family, and sometimes going on big adventures that leave our phones at risk. For example, my poor phone recently ended up soaked in water for under a minute ,which totally fried my poor phone.  After such an expensive replacement, I decided that when it was time to replace my mother's outdated phone, I wanted to get her something rugged, easy to use, and powerful enough that she could use it during her own travels, especially since she travels quite a bit with my aunt. Since is also on a budget, many of our options were limited, at least until we heard of the brand new Kyocera Hydro SHORE Smartphone. When I heard we could review a complimentary phone, I couldn't wait for our Kyocera Hydro SHORE Smartphone to arrive!
Kyocera Hydro SHORE Smartphone: What is It
Looking for an inexpensive phone that is not only waterproof but durable? If so, we think you will love the Kyocera Hydro SHORE Smartphone. This smartphone is designed to fit in just about any budget while taking one of the biggest smartphone killers – water. As a matter of fact, it can swim in up to 3 feet of water for approximately 30 minutes, making it a great starter phone for kids or a phone for those who are a bit more accident prone. As well as having a 5 inch display, the Hydro Shore also has Wet Touchscreen Operation, which allows the phone touch screen display to remain functions when wet, making that you can still answer an email, make a call, or even take a picture in the rain.
Along with being waterproof, the Kyocera Hydro SHORE Smartphone is a variety of awesome features, including:
Android 5.1 Lollipop Operating System
5 Megapixel Rear-Facing Camera
Full HD 1080p Video
30 Frames per Second Streaming
2 Megapixel Front Facing Camera
Qualcomm® Snapdragon™ 1.1GHz Quad-Core Processor
8GB ROM/1GB RAM
MicroSD™ Memory Card Slot – Up to 64GB of Additional Memory (sold separately)
4G LTE Network
Eco Mode with MaxiMZR for energy saving
Up to 13 hours of talk time
To learn more about the latest Kyocera phone, make sure to watch the video below!
Kyocera Hydro SHORE Smartphone: Our Thoughts
To properly test the Kyocera Hydro SHORE Smartphone, we decided to go out to one of our local state parks and go hiking with the girls. With concrete trails, brush, steams, and wooded trails, it isn't too shocking that this environment can be quite hard on phones, especially when you are trying to guide two very excited malamutes. One of the things I really liked about the phone was its size. I will be honest, I fought for quite some time moving up to a larger phone but with how much time I spend doing work on my phone, I couldn't imagine going back to a smaller display. With the larger display, it is easier to take pictures, edit them, and even browse the web with ease. As well, the picture quality was quite impressive, especially for a phone in this price range. Honestly, we were also quite impressed with the power in this phone, something I didn't consider possible for a phone that is under $80. If you are looking for an inexpensive phone to fit in a tight budget or just a great starter phone for someone in your life, we highly recommend the Kyocera Hydro SHORE Smartphone.
Kyocera Hydro SHORE Smartphone: Where to Purchase
Would you like to purchase this awesome phone for yourself or someone in your family? You can find the Kyocera Hydro SHORE Smartphone exclusively at WalMart for only $79.99 on the AT&T GoPhone service (sold separately). To see if this phone is sold near you, make sure to check out the WalMart store locator.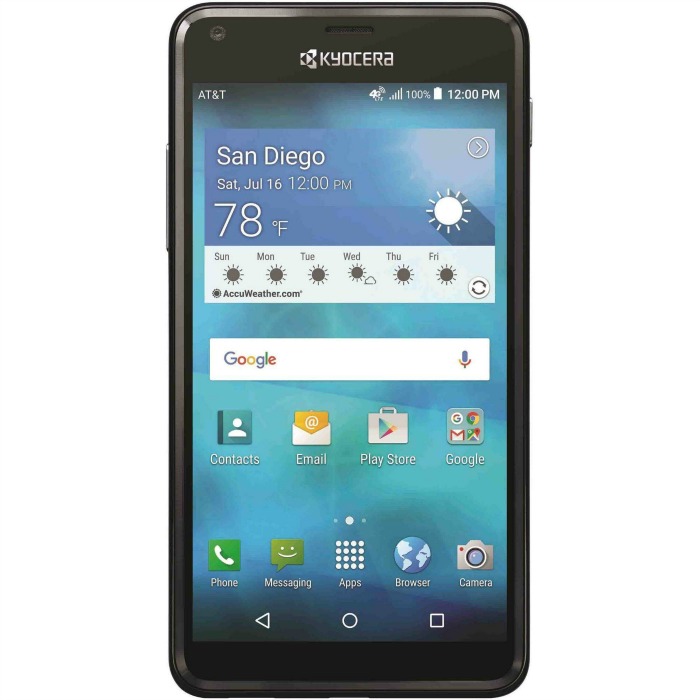 Want to learn more about Kyocera? Make sure to follow them on social media!

Disclosure: Budget Earth did not receive monetary compensation but did receive products in exchange for this post review. All opinions on this product are my own and may differ from our readers' opinions.
Would you like to have your products featured in a giveaway event? Want to increase your social media exposure? Contact susan.l.bewley@gmail.com to see how I can help YOUR company today!