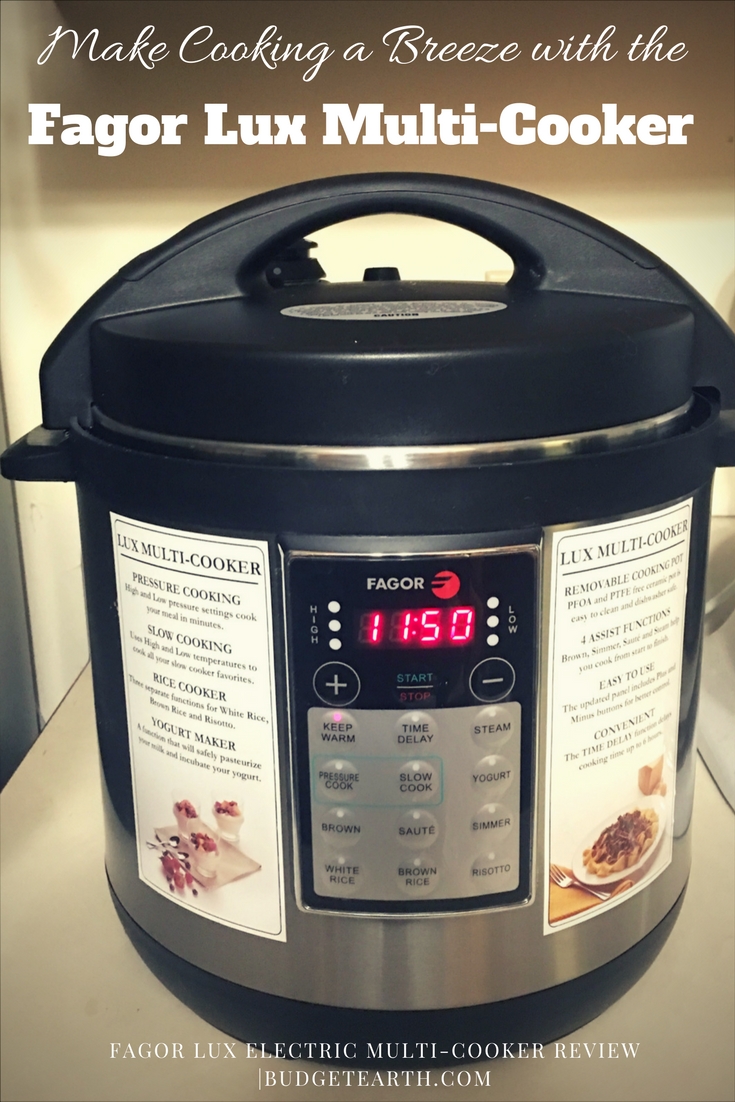 Do you use an electric pressure cooker at home? This past year, I have been all about cooking from home and using an electric pressure cooker I purchased over the holidays. I will freely admit, I have a love and hate relationship with my cooker (which I bought on the recommendation of a friend). While I won't say the brand, cooking is sometimes a major frustration since I have to constantly babysit the pot to see if actually builds pressure, sometimes taking more time to cook than if I prepared them the usual way. Waiting for the stupid little bobber to come up and pressurize has been something we have learned we have to plan around in our house, with me knowing I cannot step out of the kitchen for any reason until it pops, in fear of not being there when it fails to pressurize again. For this reason, I have never had the full out love for the pot that many of my blogging friends have with their pots.
In all honesty, since the first pressure failure ruined a meal, and each time I've had to reset the cooker and hope, I've seriously considered buying an old fashioned stove-top pressure cooker and giving up on having an electric one. It actually wasn't until two weeks ago that I finally had hope again – a company I absolutely LOVE, Fagor, showed off their multi-cooker in an email – the LUX Electric Multi-Cooker. After looking at some of their specs online and watching some videos, this seemed to be the pressure cooker I had looking for, solving the pressure problem and many of the smaller issues we were having with ours. After speaking with them, I was excited when they offered send me a complimentary multi-cooker for review. Once it arrived, I couldn't wait to get it open and try it out!
Fagor LUX Electric Multi-Cooker: What is It?
Want to make cooking so much easier in your own household? If so, we think you will love the Fagor LUX Electric Multi-Cooker. This innovative cooker makes cooking so much easier by not just making cooking faster, it can help declutter your kitchen by putting four popular kitchen devices into one: a pressure cooker, slow cooker, rice cooker, and even yogurt maker! Not only does it have a variety of awesome setting options, but was recently selected as the Best of the Test in the Emerging Cookware category by Good Housekeeping Magazine. After going through rigorous tests alongside competing units, here is what they had to say:
"It delivered superb results on every sitting we tested"
It isn't too surprising that people love the Fagor LUX Electric Multi-Cooker. It has a variety of features that make cooking great for any family, including self-locking lid while under pressure, automatic pressure release settings, 4 digit LED screen, soft touch controls, and of course, a dishwasher safe, ceramic removable pot that evenly heats to make cooking even more efficient. To learn more about this amazing multi-cooker, make sure to watch the video below!
Fagor LUX Electric Multi-Cooker: In the Box
Fagor LUX Electric Multi-Cooker
User's Manual
Recipe Booklet
Power Cord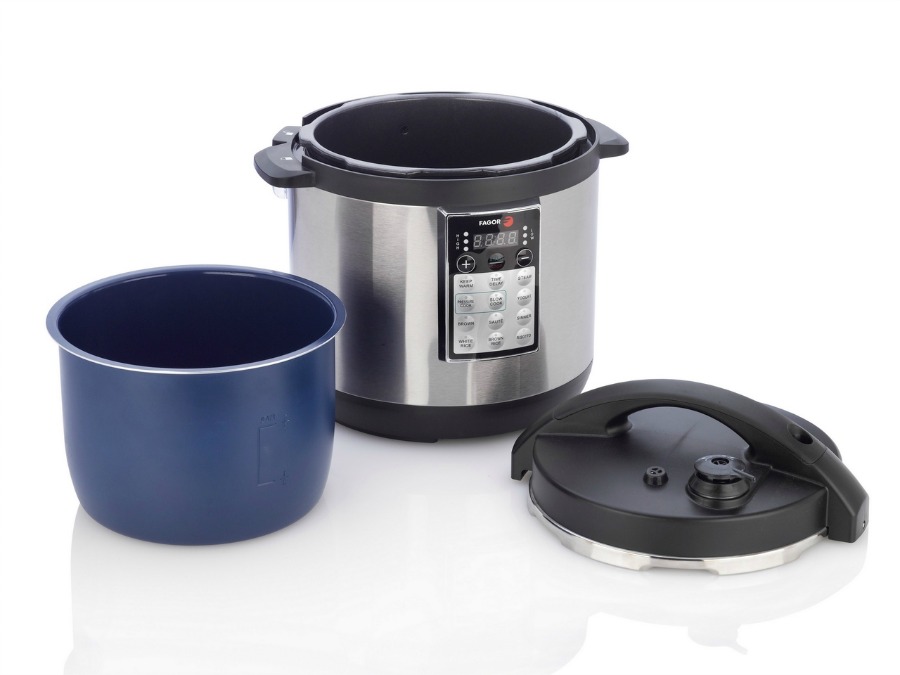 Fagor LUX Electric Multi-Cooker: Our Thoughts
I will freely admit, I was extremely excited for the Fagor LUX Electric Multi-Cooker to arrive. Having had a great experience with my Fagor juicer, I was expecting great things from my MultiCooker. While I haven't tested all of the functionality just yet, I love that everything I have tried works as advertised. Having something to replace my broken rice cooker, be a slow cooker, and (of course) pressure cooker seemed amazing to me, especially since it has better temperature control from what I was reading than most slow cookers. What I cared about the most, however, is the pressure cooker, which claims to cook 70% faster and (as with all pressure cooking) retain more vitamins and nutrients compared to other cooking styles.
What I loved the most about this cooker was that it was extremely easy to use; it really was set it and your done, unlike my other multi-pot. As well, everything turned out perfect, making cooking very stress-free without the hassle that comes with my other multi-cooking pot. Honestly, if you are planning on getting a pressure cooker, buy the Fagor LUX Electric Multi-Cooker. It will make cooking so much easier and allow you to get rid of so many other small appliances in your house, which is much needed in our own home with our very small kitchen. Based on my own experience, I am delighted to give the Fagor LUX Electric Multi-Cooker an A+ rating and highly recommend it to all my readers!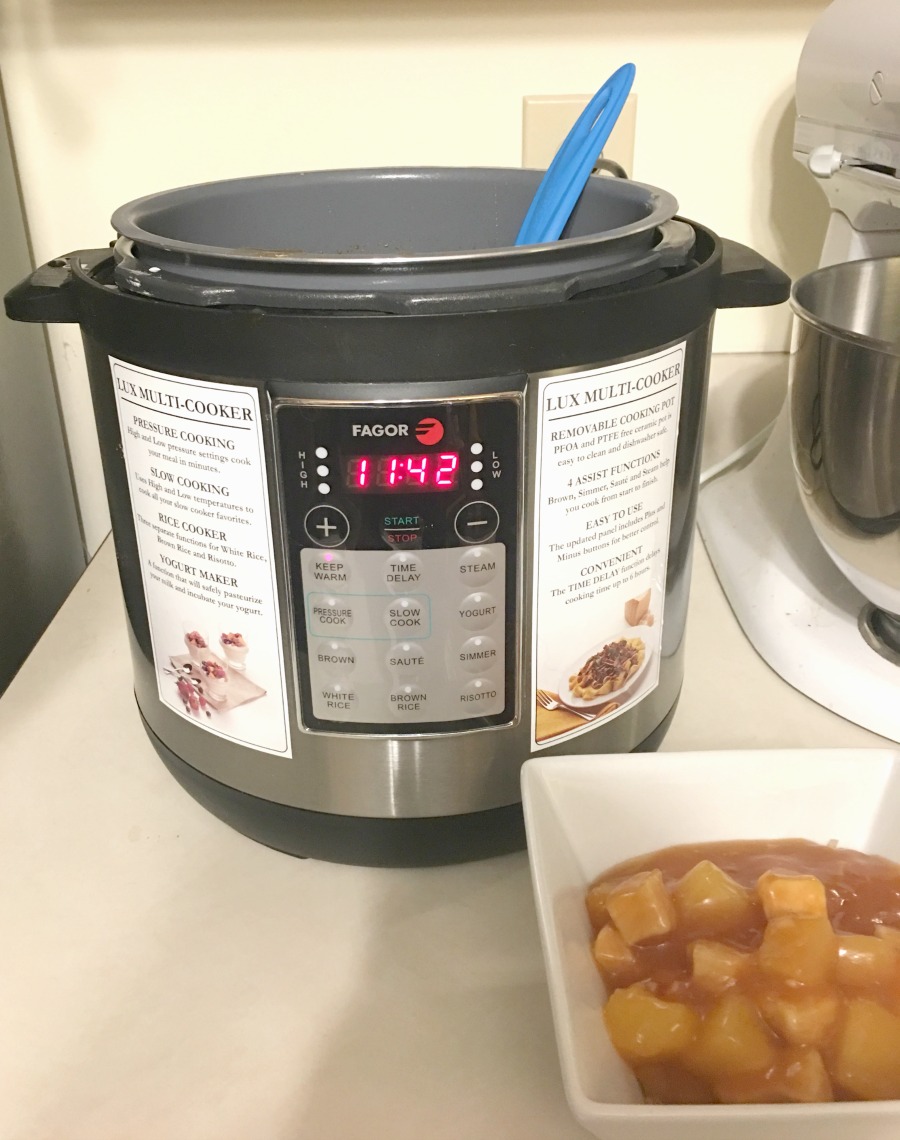 Fagor LUX Electric Multi-Cooker: Where to Purchase?
Want to purchase this awesome small appliance for your own household? You can purchase the Fagor LUX Electric Multi-Cooker on the Fagor website or on Amazon starting at $139.95 (MSRP). Currently, you can buy this multi-cooker in three colors (champagne, copper, and silver) and in 3 sizes – 4 qt,  6 qt, and 8 qt. At the time of this review, both were running sales, putting the starting price at $99.95 – so make sure to pick up the Fagor LUX Electric Multi-Cooker today for your own kitchen!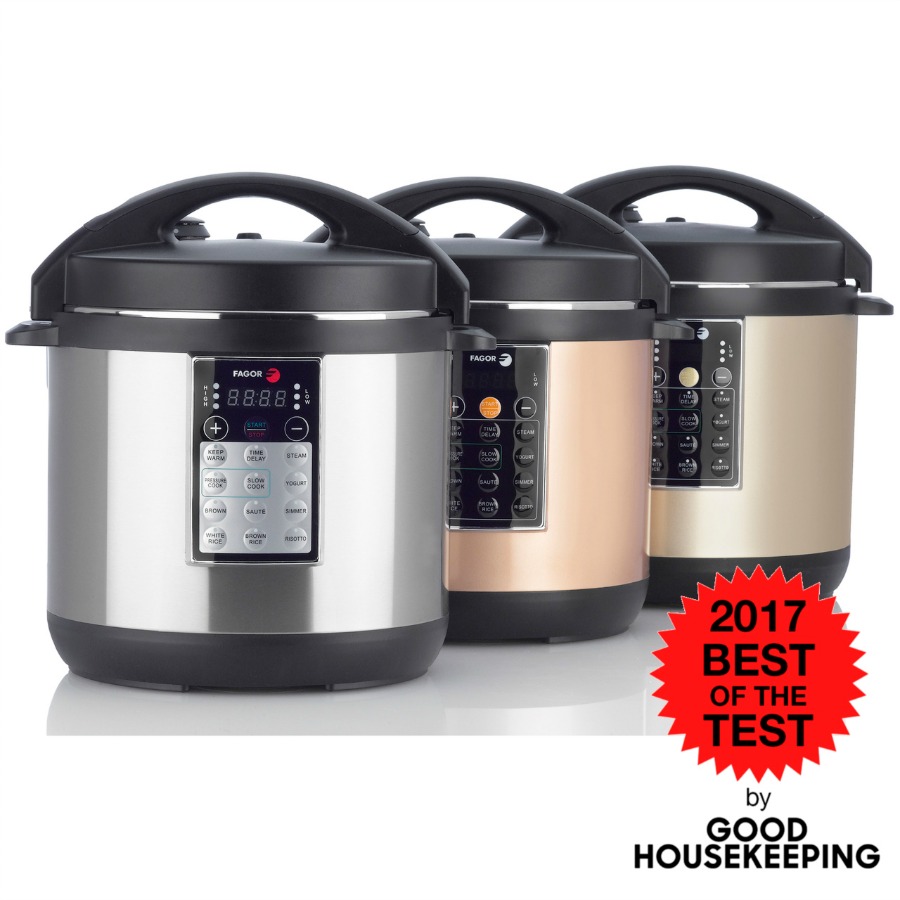 Want to learn more? Check out Fagor on Social Media!
Facebook | Twitter | Pinterest | Instagram | Youtube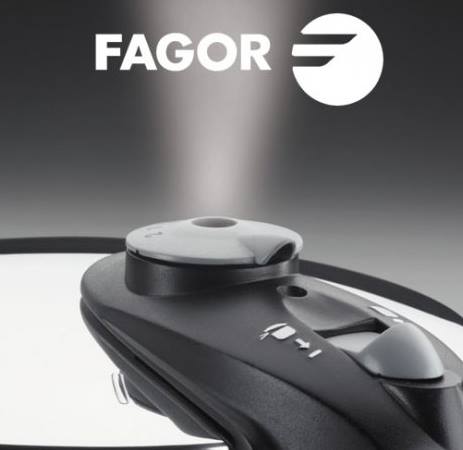 Would you like to have your products featured in a giveaway event? Want to increase your social media exposure? Contact susan.l.bewley@gmail.com to see how I can help YOUR company today!