If there is one thing I have learned as a dog mom, it is that life is a journey. Every single day for my dogs is a new adventure that has to be greeted with an excited smile. Personally, I think one of my (most enjoyable) responsibilities as their adopted mom is making sure I give them as many fun experiences as possible. That is why with the weather being so beautiful, I decided it was time we had a fun fall adventure, especially since I learned there was a little nature preserve not far from our house! Of course, there was only one option to us – pack some wholesome, all natural dog treats, and get the girls in the SUV for an afternoon of fun filled adventure!
Of course, as the proud dog mom I am, I couldn't miss the chance of getting some adorable pictures and video.  Honestly, the moment we opened the SUV and I saw their excited faces, I knew this was going to be a day filled with absolute, pure adventure. Normally, we go to a park first ourselves to see if it is worth it, but we decided to take the risk and let the girls enjoy the full experience with us!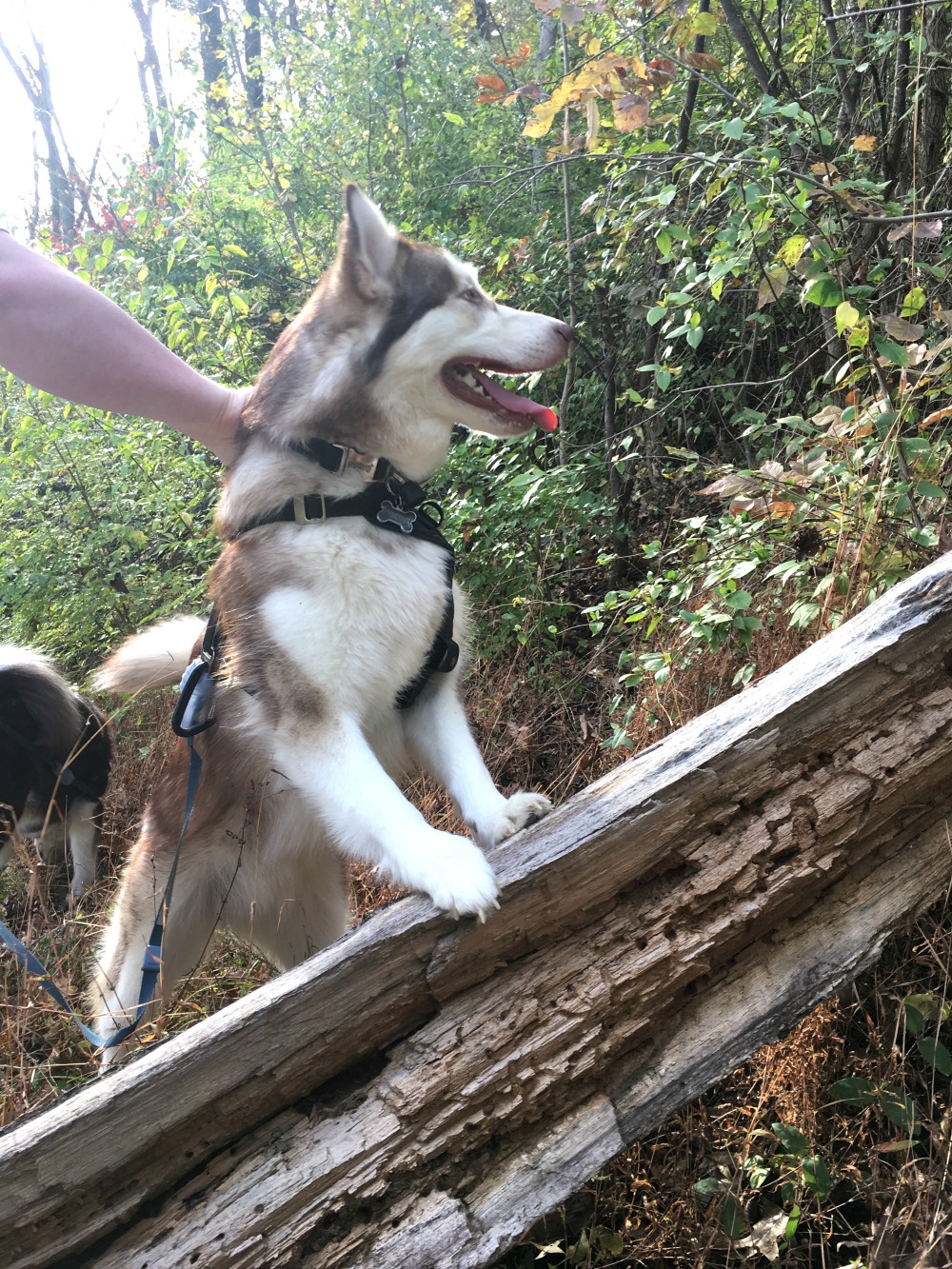 Probably the biggest shock to me was the fact that it really was a true trail. Once you left the small parking lot, we were practically in the forest. Every trail was either a well worn dirt path or covered with gravel, allowing nature to truly run wild in the gorgeous park. Rylie, of course, couldn't wait to take the lead and sniff everything. Ivi cautiously looked after her little sister, guiding her away from anything she thought smelled funny, but happy to explore herself. All of us were in awe of the gorgeous park, but nothing beats the pure joy of watching the girls explore.
Part of what makes these sorts of adventures so precious to me is seeing them experience something new. To us, the best part was their reaction when they found a little stream. Sure, there was a creek to watch, but it wasn't as fun as seeing a tiny stream they could actually pounce and play in themselves. I mean, how can you NOT smile seeing your dog pounce in water and try jumping on stepping stones? Moments like that remind me just how precious our girls are – they remind you of the small joys in life that make every day special and help you find them!
So what was the girls' favorite part of the trip? Treat time, of course! In a little clearing spot, I decided it was time for a little water and treat break with their new favorite jerky treats, True Chews® Dog Treats! Never heard of True Chews? These all natural dog treats are made in the USA and made using only natural ingredients. You will never find artificial flavors, artificial preservatives, or meat by-products in any of their treats. As a matter of fact, all of their treats are made using premium cuts of meat that are sourced in the United States, and they are proud that this meat is the first ingredient of all of their treats. As a cautious dog mom, I am happy to have to have a premium dog treat option that is easy to find at any pet store, and affordable.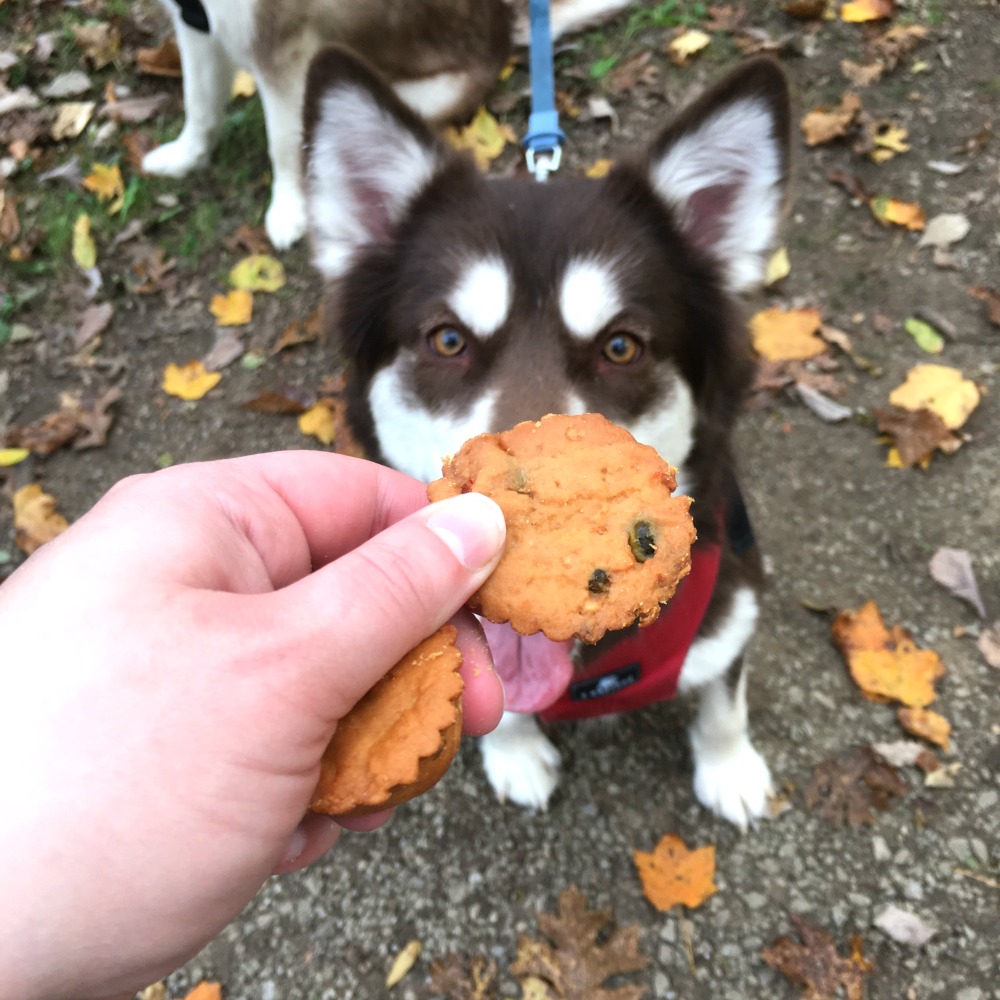 Of course, the best part of True Chews Dog Treats is the fact that they drive the girls absolutely wild! To me, giving them a 100% all natural treat that they love is another way to say I love you, especially to two food motivated Alaskan Malamutes! Would you like to try True Chews for yourself? You can find True Chews at a pet retailer near you (though we personally prefer Amazon since they are WAY cheaper than other options)
What sort of adventures are you planning with your dog this fall? Share your plans or your favorite fall dog story with us in the comments below!
---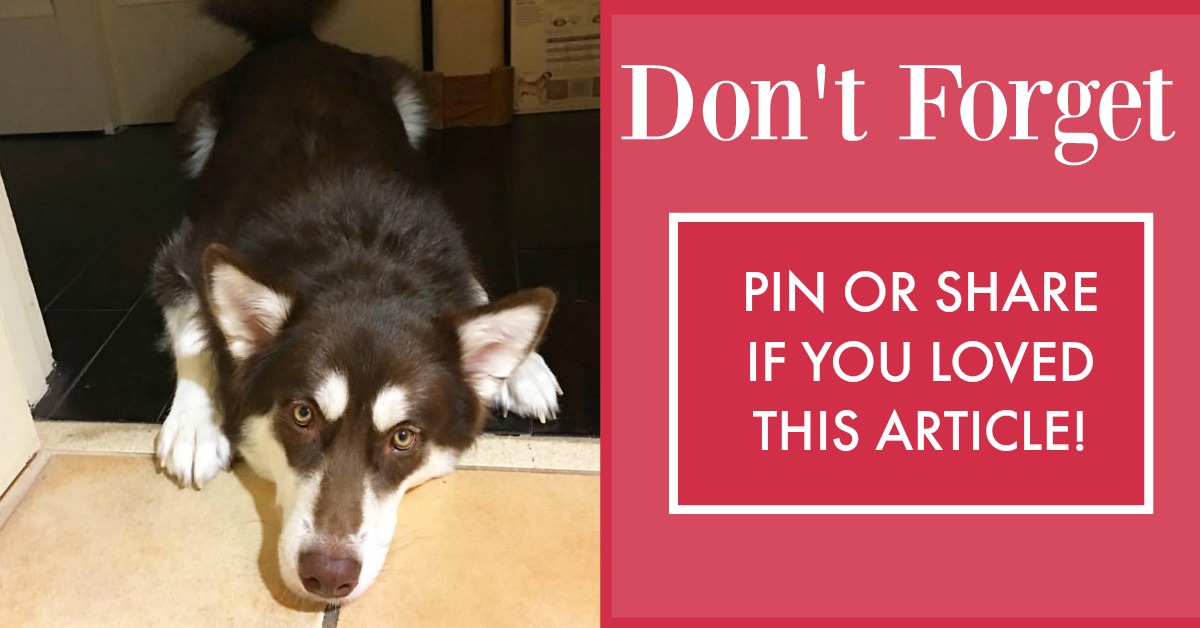 ---