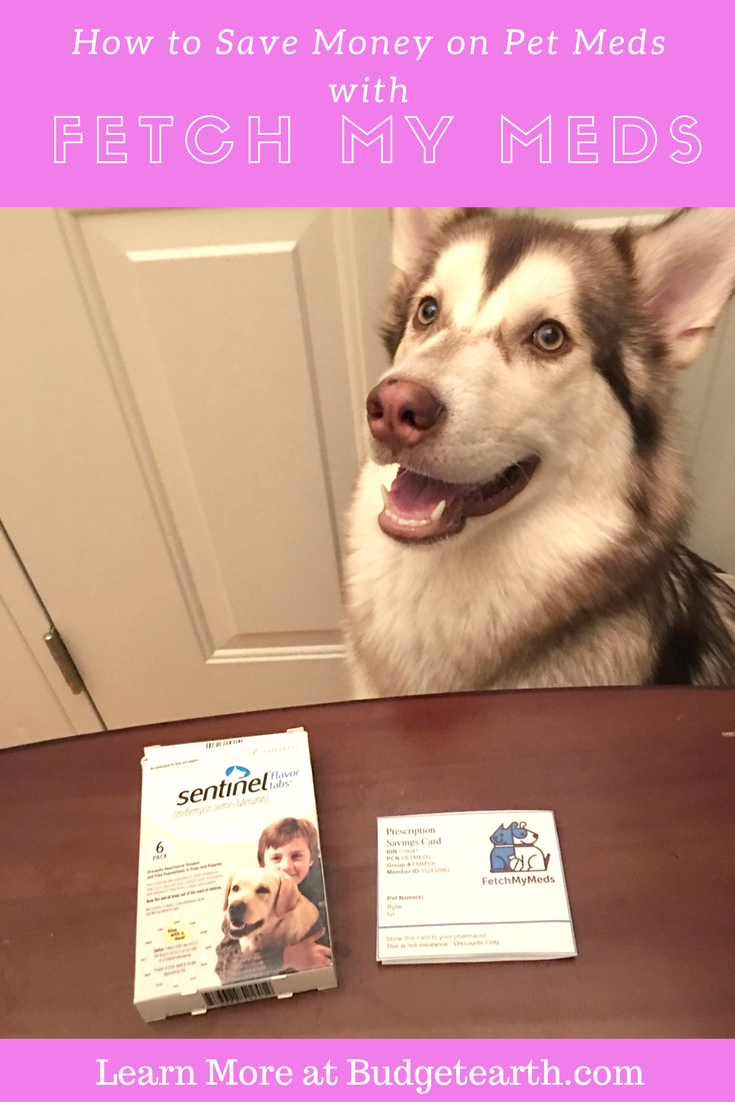 Have you ever looked online to check out the prices of your pet meds? I will freely admit, when it is time for the girls to get more heartworm medication, I immediately go to Google in hopes of finding discounted pet medications. I mean, who wouldn't pet meds for less! My biggest issues, however, are that I don't know the websites trying to sell them 'cheap' – with super long disclaimers – or they aren't that much cheaper than what I can get at my veterinarian. Wouldn't it be great if there was a way we could easily get discounted pet medications without paying super high 'convenience fees' at our veterinarian? Recently, I found the perfect solution – a pet prescription discount card from Fetch My Meds!
Never heard of Fetch My Meds? Until a few weeks ago, neither had we and I must admit, it is one of the best kept secrets on the internet for pet owners. Fetch My Meds is actually the first pharmacy discount program created just for pet prescriptions. Want to know the best part? It is 100% free and can help save pet parents like us up to 70% off our pet's medications! They even have a drug pricing guide to show you the cheapest location for get your pet meds!  Want your own discount card for pet meds? All you have to do is sign up for Fetch My Meds pet prescription discount card, print out your card, and go to your local pharmacy in their network. Some of the pharmacies in their network include major chain pharmacies such as Walgreens, CVS, Rite-Aid, Sam's Club, Costco, and Wal-Mart. Just go to their pharmacy locator to see the pharmacies in your area. For even bigger discounts, you can also go to Fetch My Meds online partner, Pet360.com (a Vet-VIPPS certified pharmacy) for all your pet medication needs. Not only can you get pet prescriptions from Pet360.com, but other pet related items too, allowing you to get all of your pet items online in one place! You can see an example of what my Fetch My Meds card looks like below!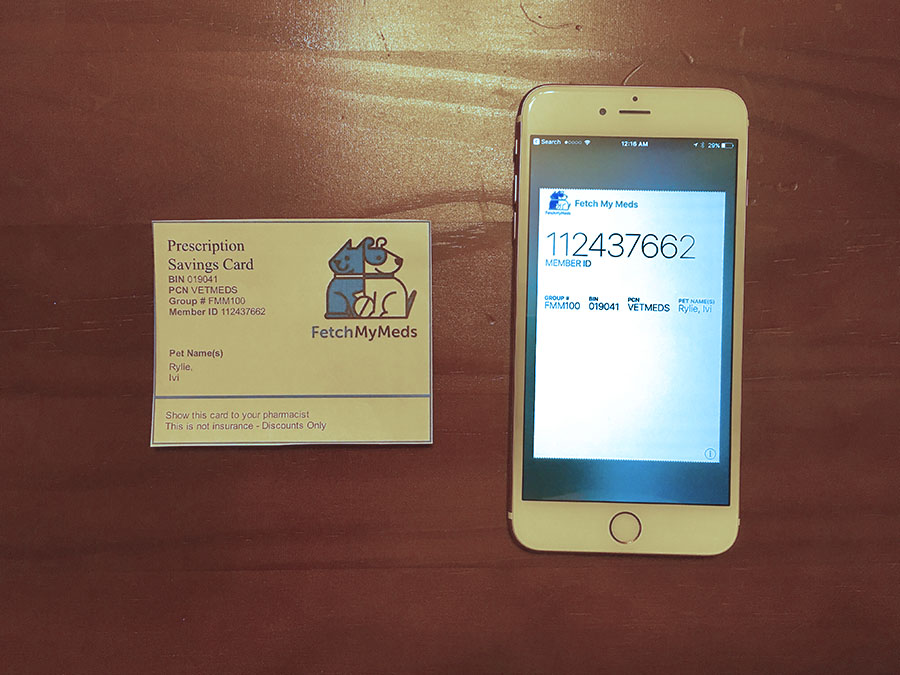 Just remember, the only thing you must get to use the Fetch My Meds pet prescription discount card is a written prescription from your veterinarian. The American Veterinary Medical Association (AVMA), which represents over 100,000 veterinarians, states that all veterinarians should honor a client's request for prescriptions in lieu of dispensing medication themselves. As well, the ASPCA encourages consumers to call their local pharmacies or look online for the lowest cost veterinary medications. They believe that pet parents have the right to choose where they buy pet medications.
Since some vets aren't keen on giving written prescriptions, even Congress agrees that pet parents have a right to choose medications, with legislation currently pending (Fairness to Pet Owners Act), which would require practitioners to give written prescriptions for pets that may be filled elsewhere, even if their patient doesn't ask for it. A good AAHA veterinary hospital or office should do this without question, however, so you shouldn't be a problem for most pet parents!
Are you ready to get a totally free pet prescription discount card?  Visit Fetch My Meds now to sign up for your FREE prescription discount card. It is super quick, easy, and will save you money today on all your pet prescriptions!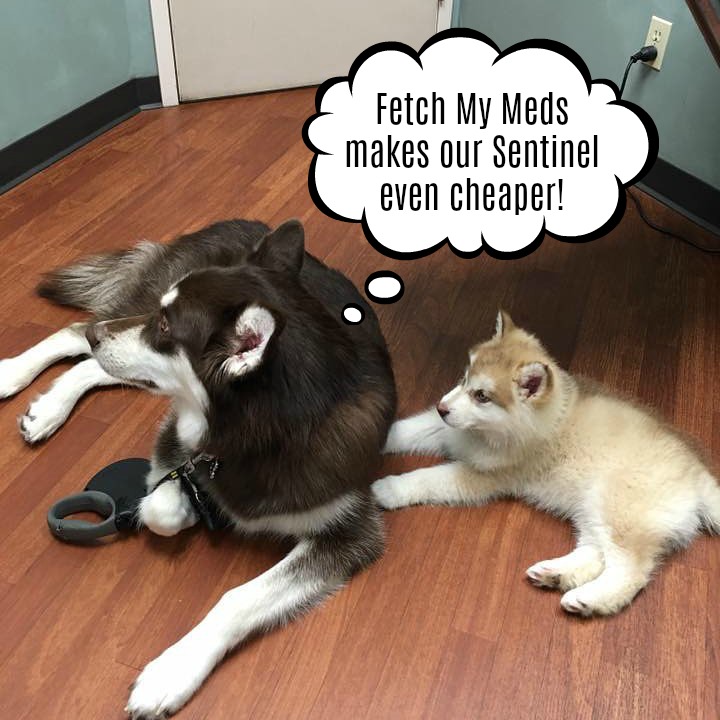 Want to learn more? Check out Fetch My Meds on social media!