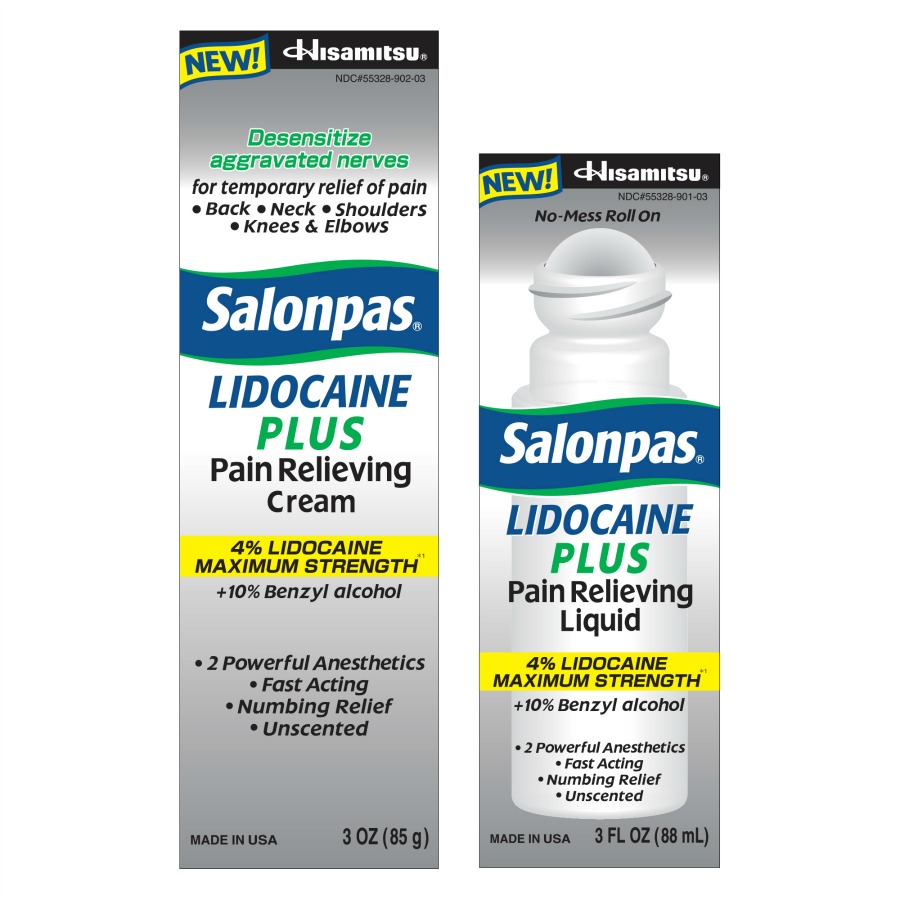 I don't know about you guys, but with the weather getting cooler, I have been spending more time outside. Honestly, I am one of those people who avoid going out at all costs during the summer since I hate nothing more than hot weather. To me, nothing is better than going outside hiking or playing with the girls as I enjoy the falling leaves. Unfortunately, with me being more active, it also means I am dealing with more aches and pains. Rather than wait on typical pain pills to work, I got for faster options that deal with the pain faster AND don't require a prescription – Salonpas Lidocaine pain relief products!
Why Use Lidocaine
Until recently, I had never learned of lidocaine. My husband had heard about it, however, and knew it used to be prescribed by doctors to deal with back pain and various types of sports injuries.  By using a maximum strength lidocaine (4%), the product densenstives aggravated nerves and numbs them. Salonpas products are amazing to me, since they are scent free and designed to be easy to put on, allowing you to have pain relief anytime, anywhere!
To learn more about the product, check out the commercial below featuring Salonpas Lidocaine Pain Relieving Gel-Patch
Our Thoughts on Salonpas Lidocaine Products
Okay, I will freely admit, after trying Salonpas first line of lidocaine products, I was hooked. Rather than go for the pain killers, I would ask my husband to put one of these patches on my back or muscle area where I was hurting. Not only does it help me with annoying muscle pains, but menstrual pain as well. I put their patches or cream (which just came out) around my hips, helping deal with PMS related pain, easing cramp pain and allowing me to keep going and have fun with my girls. If you are someone who likes to stay busy and doesn't want pain letting you down, we think you will Salonpas Lidocaine line of products just as much as us!
Salonpas Lidocaine Products
Currently, there are three products in the Salonpas lidocaine product line. These products include:
Salonpas Lidocaine Pain Relieving Gel Patches
Salonpas Lidocaine Plus Pain Relieving Cream
Salonpas Lidocaine Plus Pain Relieving Liquid
While I have been a big fan of the patches, I am excited to now have a roll on applicator that is perfectly sized for my purse, as well as the pain relief cream. Don't get me wrong though, the cream is just as amazing ,especially if you are dealing with large, aching muscle groups (such as the back).
Where to Purchase Salonpas Products?
Want to try these products for yourself? You can find Salonpas using the store locator on the Salonpas website or on Amazon.com!
Want to know more? Check out Salonpas on social media!