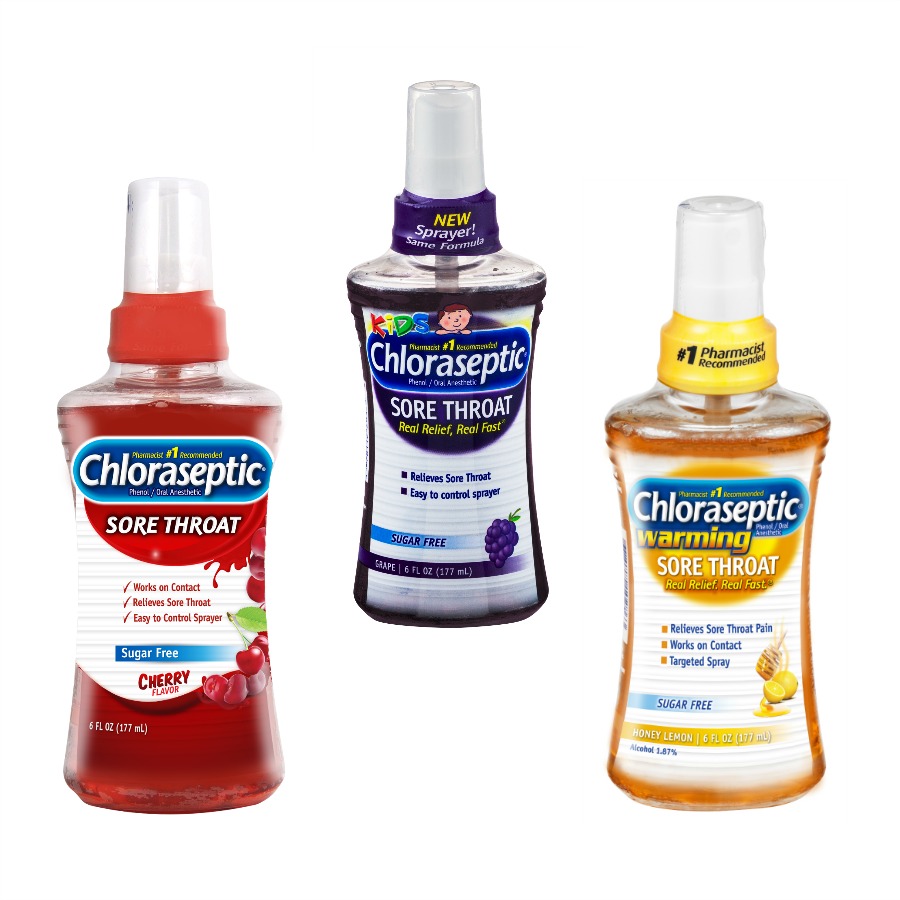 Is there anything more annoying than a sore throat? I will freely admit, it is the one thing this girl just can't handle when she is sick. I can deal with just about anything else, but there is something about a truly raw throat that just ruins my day and makes it impossible to focus on work or anything else. With fall allergies finally appearing, this means more sneezing, running noses, and of course, the dreaded sore throat. Luckily, we have the perfect answer for keeping sore throats at bay – Chloraseptic®.
Never heard of Chloraseptic? They are currently the number one sore throat relief brand on the market, and the first brand recommended by pharmacists when it comes to sore throats. What these spray products do is provide fast-acting relief for sore throats, numbing the pain and enabling you to go about your day. Since these sprays are so easy to use, they are perfect for keeping in your work desk, or keeping in the house for whenever someone in your household is suffering from a sore throat.
In our household, I personally love Chloraseptic Max Sore Throat Plus Coating Protection. This maximum strength, berry flavored spray numbers your throat quickly and usually lasts for hours. Best of all, it is purse sized, allowing me to bring and use this fast acting throat spray when I need it most. This means I no longer have to let allergies stop me as I'm running errands, dealing with phone calls, or taking Ivi and Rylie out for walks.
Not sure which product is right for you? Currently, Chloraseptic has a variety of products including throat sprays and lozenges. Some of their most popular products include: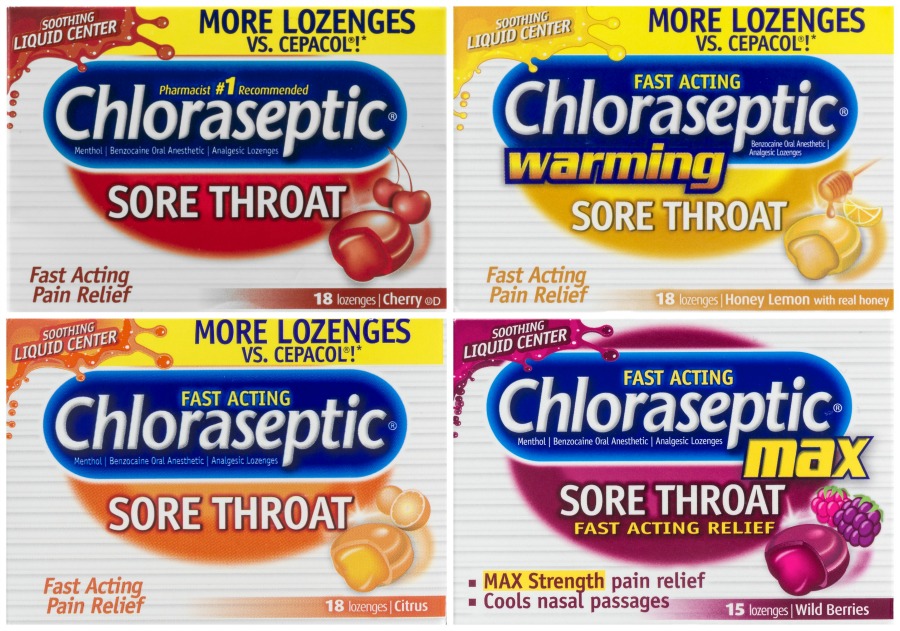 Want (or need) to try this awesome throat spray for yourself? You can find Chloraseptic products at Walmart, drug stores, and grocery stores nationwide.
So, what do you use in your household to combat sore throats? Tell us in the comments below!
Want to learn more about Chloraseptic? Follow them on social media!
Facebook | Twitter | Youtube

Disclosure: Budget Earth did not receive monetary compensation for this review, but did receive products for review purposes.  All opinions on this product are my own honest assessment, and may differ from our readers' opinions. 
Would you like to have your products featured in a giveaway event? Want to increase your social media exposure? Contact susan.l.bewley@gmail.com to see how I can help YOUR company today!