Disclosure: I received this product for free to review. The opinions in my review are honest & my own.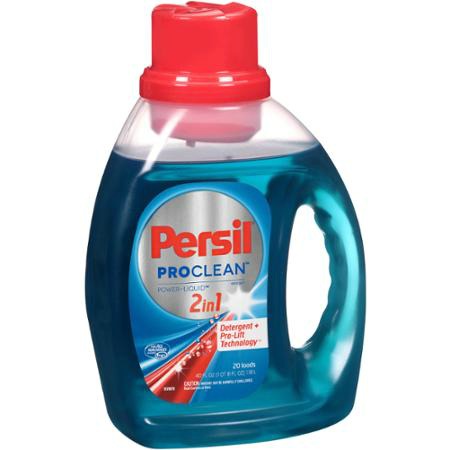 I don't know about you guys, but I hate doing laundry. It feels like the never ending battle that has no good or bad ending – just more work for me over and over again. Lately, laundry has been even more overwhelming with Ivi being part of the household. Baths are a more common occurrence with the dogs, especially as they get into mischief together both inside and out of the house. One of the big problems that I have been having recently is not able to get the smell of dirty dog out of their towels and bedding. Just about every detergent I have tried doesn't just fail at getting rid of the smell, but even masking it, leaving their belongings smelling like a mix of dog and detergent – yuck! Desperate to find something that could truly clean the dogs' belongings, we were excited when we had the opportunity to try a new Persil ProClean 2 in 1 Detergent.
Persil ProClean 2 in 1 Detergent: What is It?
Looking for a detergent made by professionals that can handle any stain? If so, we think you will love Persil ProClean 2 in 1 Detergent. This powerful stain fighting detergent uses their power-boosted formula, and is great for everyday laundry as well as getting rid of the toughest stains caused by both two and four legged family members. Not only is it safe for white and colored laundry, but for all washing machine types, including high efficiency (HE) washers! As well, they are proud to be the number 1 laundry detergent in Europe and  ranked #1 in laundry detergent by ConsumerReports.com. Make sure to see the video below to see why we think you will love Persil!
Persil ProClean 2 in 1 Detergent: Overall
So far, I have to say we are really impressed with this detergent. The one thing I will say though is when they say the detergent is concentrated – it is REALLY concentrated! In our HE frontloading washer, it took only 1/3 of a cap to completely clean our entire load of laundry. For us, this is pretty amazing, making it a good deal for the money. Best of all, the laundry looks super white and the towels are very soft without the need for any type of softener (or even our wool laundry balls). Of course, it also helps that the cloth actually smells fresh and clean, something that we have found is very difficult with dog laundry! Really, I don't think we could be happier with this detergent and I can't wait to see the extent of what it can handle! Based on our own experience, we are delighted to give Persil ProClean 2 in 1 Detergent an A rating.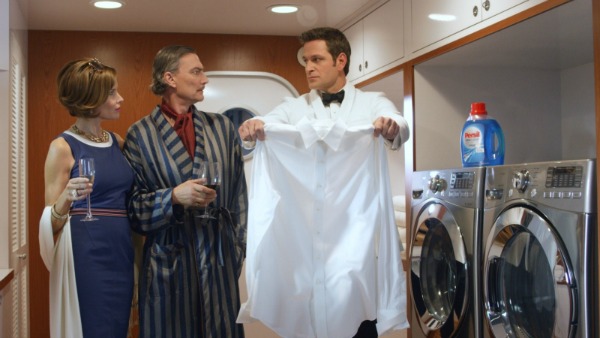 Persil ProClean 2 in 1 Detergent: Where to Purchase?
Want to purchase this awesome fabric cleaner for your own home? You can buy Persil ProClean 2 in 1 Detergent at Walmart or Walmart.com in one of 3 sizes – 40 oz for $5.24, 100 oz for $11.97, or 150 oz for $17.97.
Want to learn more? Make sure to follow Persil on Social Media!
Facebook | Twitter 

Disclosure: Budget Earth did not receive monetary compensation for this review, but did receive products for review purposes.  All opinions on this product are my own honest assessment, and may differ from our readers' opinions. 
Would you like to have your products featured in a giveaway event? Want to increase your social media exposure? Contact susan.l.bewley@gmail.com to see how I can help YOUR company today!