Disclosure: This post is sponsored by Virbac® Sentinel® Spectrum® and the BlogPaws® Pet Influencer Network™. I am being compensated to help create awareness about protection against common parasites found in dogs, but we only share information we feel is relevant to our readers. You can find more information about Sentinel Spectrum here. Virbac is not responsible for the content of this article.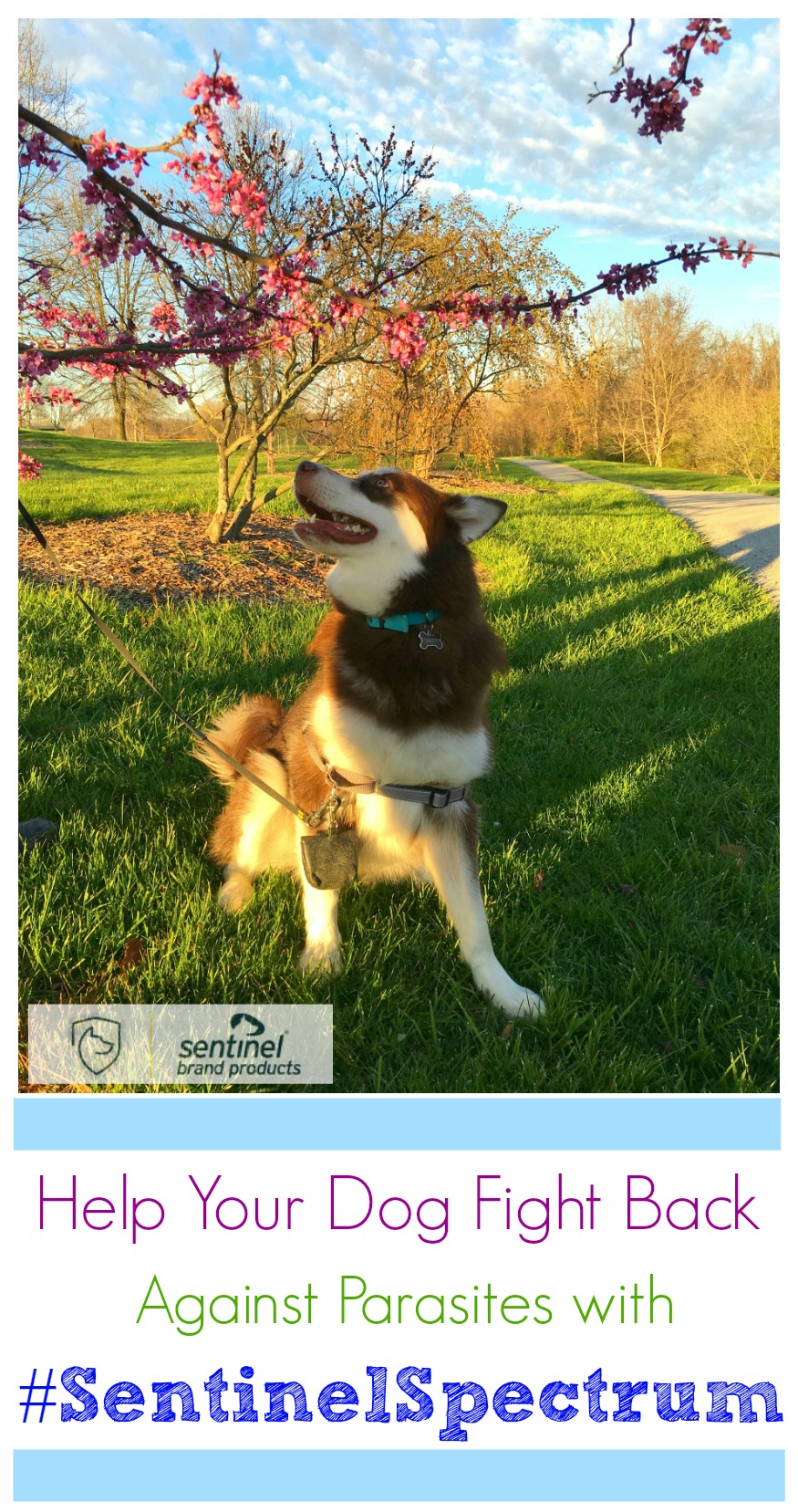 As a dog owner, nothing makes me want to go on the warpath more than fleas. Over the years, I've had dogs and cats suffer from these horrible parasites, and quite honestly, they are miserable for pets and humans alike. For this reason, I have gone out of my way to make sure Ivi has the best protection possible against fleas – perhaps the main reason I had used Virbac® Sentinel® for both of my girls (since they were old enough to take it) to help fight back against heartworms and fleas. With how much they love sniffing and playing outside, digging, and being overall curious about nature, I knew we needed well-rounded protection for our girl. Luckily, we recently found the perfect solution for heartworms, tapeworms, hookworms, roundworms, whipworms, and of course, controlling fleas by preventing new fleas from developing and laying eggs of their own – Virbac® Sentinel® Spectrum®.
As crazy as it sounds, intestinal parasites, such as hookworms, whipworms, roundworms, and tapeworms, should be a major concern for all dog owners. These parasites invade your dog's digestive system and can cause very serious health problems. The problems we saw with Ivi when she had worms as a young puppy (before we could safely start giving her Sentinel) included diarrhea, throwing up, and overall misery. As someone who thought that heartworms and fleas were the only danger to my dogs, I was shocked and quite happy when we got a prescribed paraciticide to help our poor Ivi. While she was too young back then, I am happy to rely instead on Virbac® Sentinel® Spectrum®, a more comprehensive version of Sentinel® to protect her from scary parasites with its built in paraciticide.  It was either that or be a helicopter dog mom when Ivi is outside, which just seems sad. Just look at how much she loves exploring outside!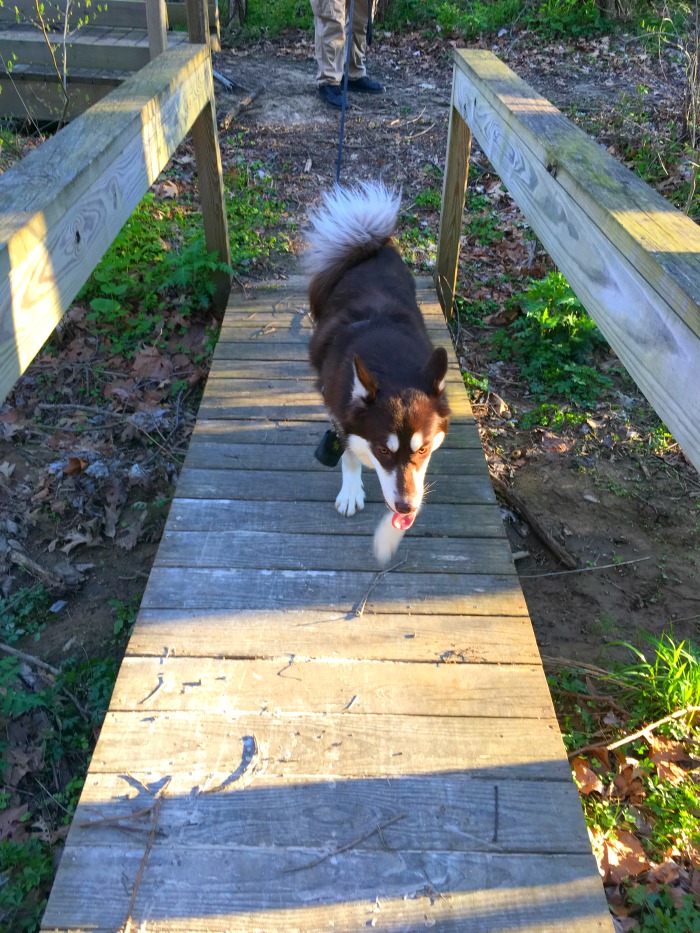 Of course, fleas and heartworms are still public enemy number one.  Fleas, if not handled quickly, can become a huge problem. You see, by the time you find one flea, there could be hundreds more waiting to hatch in your environment (aka, your home). They love laying eggs in carpet, on your baseboards, and anywhere else they can find a nice hiding spot. Only 5% of fleas in an infestation are adults, the other 95% being immature fleas. Those hiding fleas can also survive in a home for up to one year before they even find a host (scary or what!?). What I love so much about Sentinel® Spectrum® is that it has an insect growth regulator that prevents flea larvae from developing. In other words, it can very quickly halt a flea infestation, protecting your pet and your home by breaking the fleas' growth and reproductive cycle. As well, Sentinel protects your dog from the parasites transferred from flea bites!
While fleas are super scary to indoor and outdoor dogs alike, to say nothing of their parents, it's the hidden enemy that scares us the most. During the summer, when our girls are playing outside the most, we have mosquitoes to worry about, which can carry heartworms.  As frightening as this may sound, nearly 300,000 pet dogs in the US contract heartworms each year from infected mosquitoes. We have all heard horrible rescue stories of dogs infected with heartworms, which have the potential of killing our beloved pets. These horrible parasites slowly eat away at our dogs, going after the heart and lungs, eventually leading to death if they go untreated.
Dogs that are infected usually have a lack of energy; have breathing problems, and sudden, unexplained weight loss. Many pet owners assume that they can forgo the heartworm prevention if they have a strictly indoor dog or during the winter. That is not the case – heartworm prevention has to happen all year to protect our dogs, and it is important to make sure they have a yearly heartworm test, just to make sure nothing unexpected has developed. With how much I adore my girls and love seeing them having fun throughout the year, I don't want to take any chances – I never want to see anything stop those gorgeous smiles.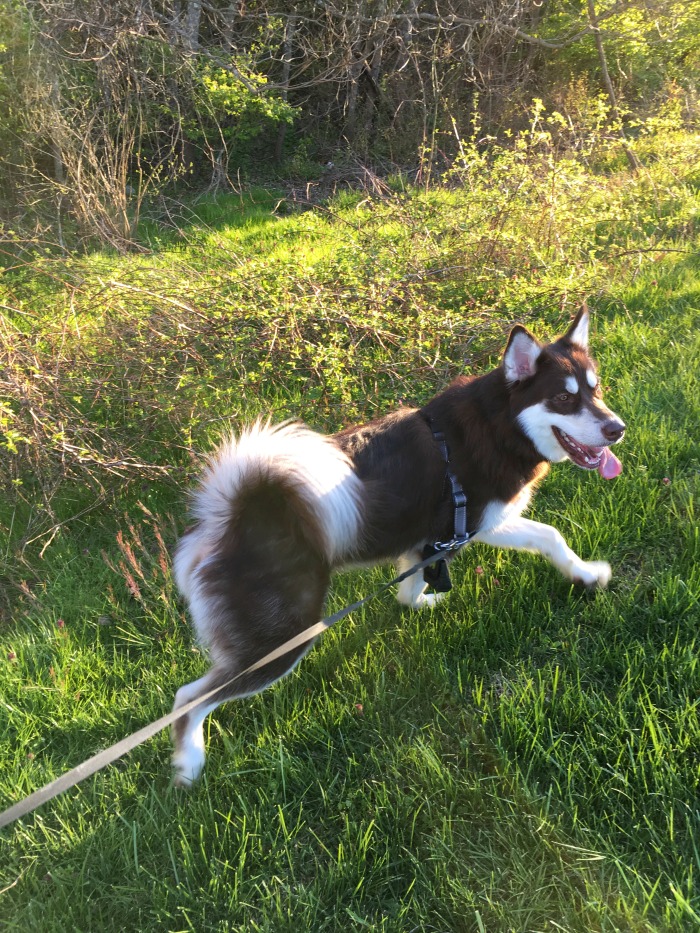 Want to know the first step for making sure your babies are protected from heartworms, fleas, tapeworms, hookworms, roundworms, and whipworms? The best way to protect your pet is to book an appointment with your vet and get a heartworm test. From there, talk to your vet about Virbac® Sentinel® Spectrum®, where your office will be happy to provide you with a supply of this awesome, beef flavored chew to give your dog once a month. Since it smells like real beef and bacon to humans and dogs, it isn't too surprising dogs absolutely love it!  Oh, and they make things easy for pet owners by sending you a monthly email or text reminder to make sure your dogs have their monthly prevention.
Make sure to make an appointment with your vet today and learn how you can get a rebate for Sentinel Spectrum too!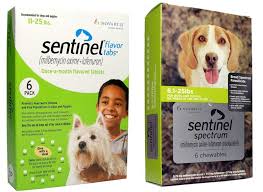 Disclosure: Budget Earth received monetary compensation for this post. All opinions on this product are my own and may differ from our readers' opinions.
Would you like to have your products featured in a giveaway event? Want to increase your social media exposure? Contact susan.l.bewley@gmail.com to see how I can help YOUR company today!