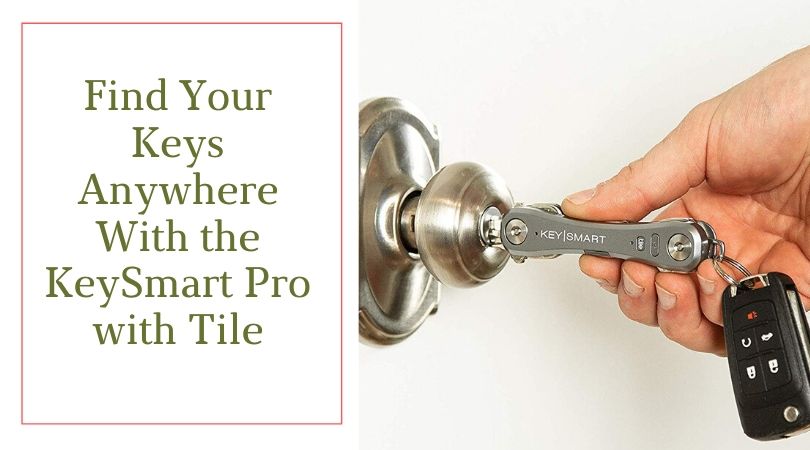 Are you someone who constantly loses their keys? I will freely admit, I lose mine on a daily basis. Everyone that lives here knows my keys are never where they belong and if they are, I likely lost my purse somewhere in the house too.  Where nothing seems to keep me from losing my keys, finding my keys became super easy last year when I got a KeySmart Pro with Tile. Now my husband finds my keys either through my phone. With how successful the KeySmart Pro has been for me, we decided it was time that we had more of them being in the house, especially with how much loves his normal KeySmart. While he rarely loses his keys, he can be more of a problem since if he loses them, it usually involves the dogs carrying them off. After this happened on a trip, we were excited when we had the opportunity to test the KeySmart Pro with him.
KeySmart Pro with Tile™: What is It?
Are you someone who is constantly losing your keys or phone? If so, we think you will love the KeySmart Pro with Tile™. This cool tool not only keeps your keys organized, it allows you to locate your keys anywhere – either by playing a tune to find them faster indoors or showing you a location on a map via your preferred smartphone. Best of all, it does more than just help you find your missing keys – it allows you to find a missing phone at home too by pressing a button on the Keysmart to make your phone ring, even while on silent! It doesn't stop there – it also has a built-in LED flashlight, all powered by a rechargeable battery that lasts up to 3 months. To learn more, make sure to watch the video below!
KeySmart Pro with Tile™: Our Thoughts
So, what did we think of the KeySmart Pro? Honestly, I loved the newest KeySmart Pro just as much as  . Not only was it easy to set up, but to customize as well. My husband was able to easily move over his current accessories to the new KeySmart and get everything set up in minutes. While assembly was super easy, the best part of the KeySmart Pro with Tile™, however, is the functionality of the Tile. As I know all too well, even the most useful keychain isn't very handy if you constantly lose your keys. With the KeySmart Pro, your keys are only a touch of the screen away in the app. If you'd like to hear what it sounds like, watch the short video below with Ivi's reaction to the key-find feature in the KeySmart Pro.
What is even cooler, though, is the same sing-song tune plays if you lose your phone. Just push the tile button on your KingSmart Pro twice to make your phone start ringing, even on silent (tested in the video below). My only complaint with the KeySmart Pro previous they fixed recently – more colors! You can now find the KeySmart Pro in white, black, rose gold, slate, and other special edition colors!
KeySmart Pro with Tile™: Where to Purchase?
Want to purchase one of these key holders for yourself or someone you love? You can purchase the KeySmart Pro with Tile™™ – the world's smartest key holder – for only $59.99 on the KeySmart website. Who knew it was so easy to never lose your keys or phone again?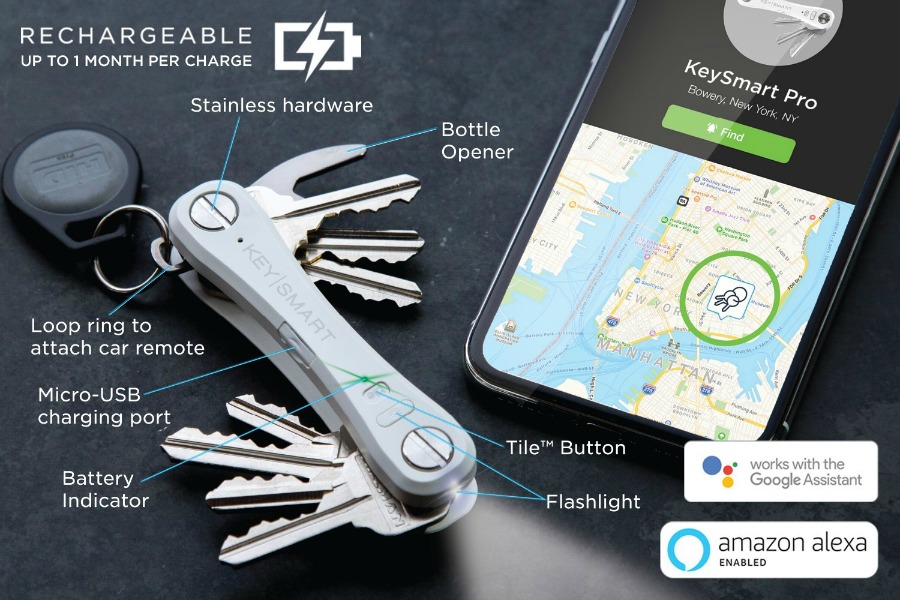 ---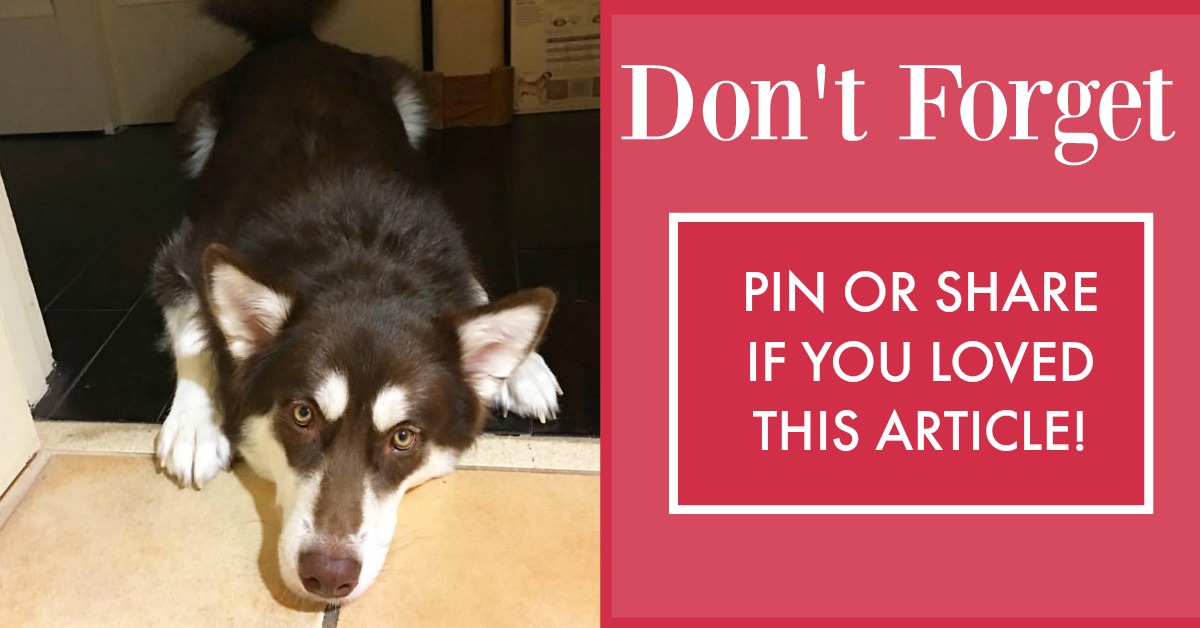 ---