Do you like the look of a ceramic dog bowl? As a big dog owner, finding fashionable dog items and décor for my girls is difficult. Almost everything is for small dogs. While I have some adorable dog beds and home décor, finding quality dishes has always been challenging. The girls have practical metal dishes that don't match anything else in the room. Add to the fact that dog dishes are focal points in almost any room, and it is easy to see why pet parents want more options. Thankfully, I recently found the perfect option for fashion-focused pet parents like me – SpunkyJunky.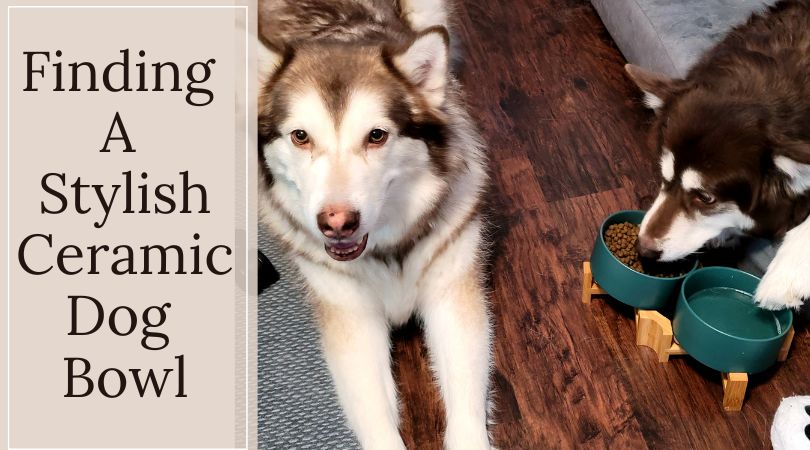 SpunkyJunky Ceramic Dog Bowl Story
Are you looking for high-quality bowls that fit your pet's health needs while also being fashionable? If so, we think you will love SpunkyJunky's ceramic dog bowls. Their dog bowls are designed to be eco-friendly, safe, and durable, keeping your pet's needs in mind. The brand was founded on ensuring dogs have safe to healthy dishes, especially after the owner's pup had an emergency due to an unclean water dish. While their pup recovered, it led to creating dishes designed to promote healthy eating habits for dogs of all breeds and sizes.
SpunkyJunky Bowls Classic Ceramic Bowl
Have you been looking for a classic ceramic dog bowl design that will fit with nearly any décor? With the Spunky Junky Classic Ceramic bowl, you can have the perfect mix of design and functionality. This double bowl design allows you to have access to food and water for your pup in a safe, clean environment. The dishes are made from lead-free handmade food-grade ceramic, along with also being cadmium-free. It can also handle temperatures (dishwasher safe) and is made to be non-toxic, harmless, odorless, and durable. Even pups known for chewing on their dishes are safe with these bowls. The natural bamboo stand also prevents spills, keeps your floor tidy, and also helps encourage proper eating posture. We also love that these dishes come in various colors and sizes, making them great for any breed! You can learn more about this fantastic dish here.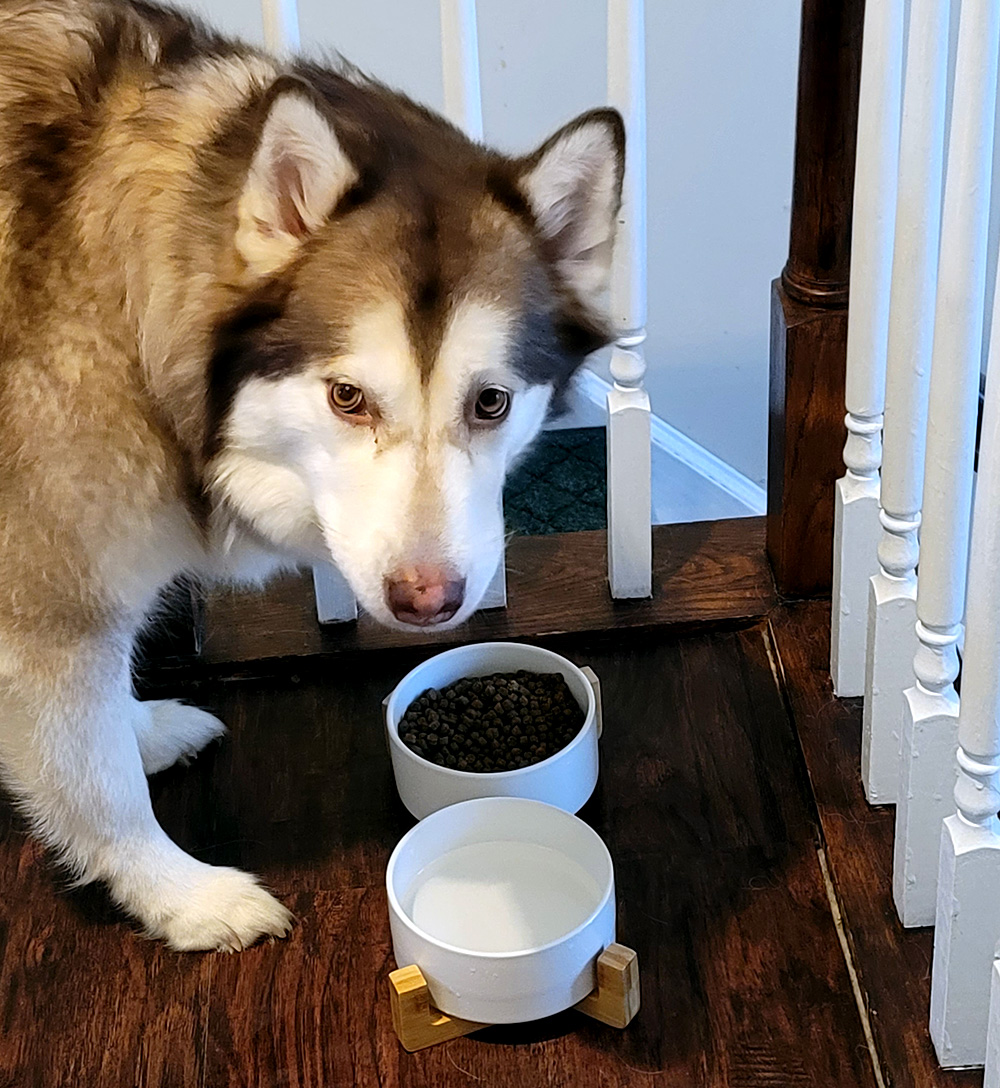 Functional Slanted Ceramic Dog Bowl
Sometimes, finding the right bowl to fit your pup's needs is challenging, especially if they have health concerns. We know this all too well with Ivi's hip dysplasia. With the SpunkyJunky Functional Slanted Ceramic Dog Bowl, you can make life easier for dogs with special needs or breed-specific conditions (short, stout noses) to make eating easier. For Ivi, she especially loves eating at a slant on her bed, allowing her to eat comfortably on days her hip is bothering her. Along with being made with the same high-quality design as the Classic Dish, it has four different placement methods to fit your pup's needs and be more spine friendly for all dogs. Along with being functionally amazing, the slanted ceramic bowl also has a modern, fashionable design with a bamboo stand. You can learn more about the 15-degree slanted dish here.
Galaxy Ceramic Bowl
Are you looking for a fashionable and refined dish like your own dog? Give your pup a dish that is as unique as them with the Galaxy Ceramic Bowl. Each of these beautiful starburst design bowls has a unique starburst design (produced from the kiln reaction), which makes every bowl one of a kind. Each bowl is also made with a non-toxic treatment and comes with a sturdy bamboo stand. With the dish being dishwasher safe and spine friendly for your pup, it really is the best option for those who have their pup's health in mind while also caring about their home décor. You can learn more about these amazing ceramic dishes here.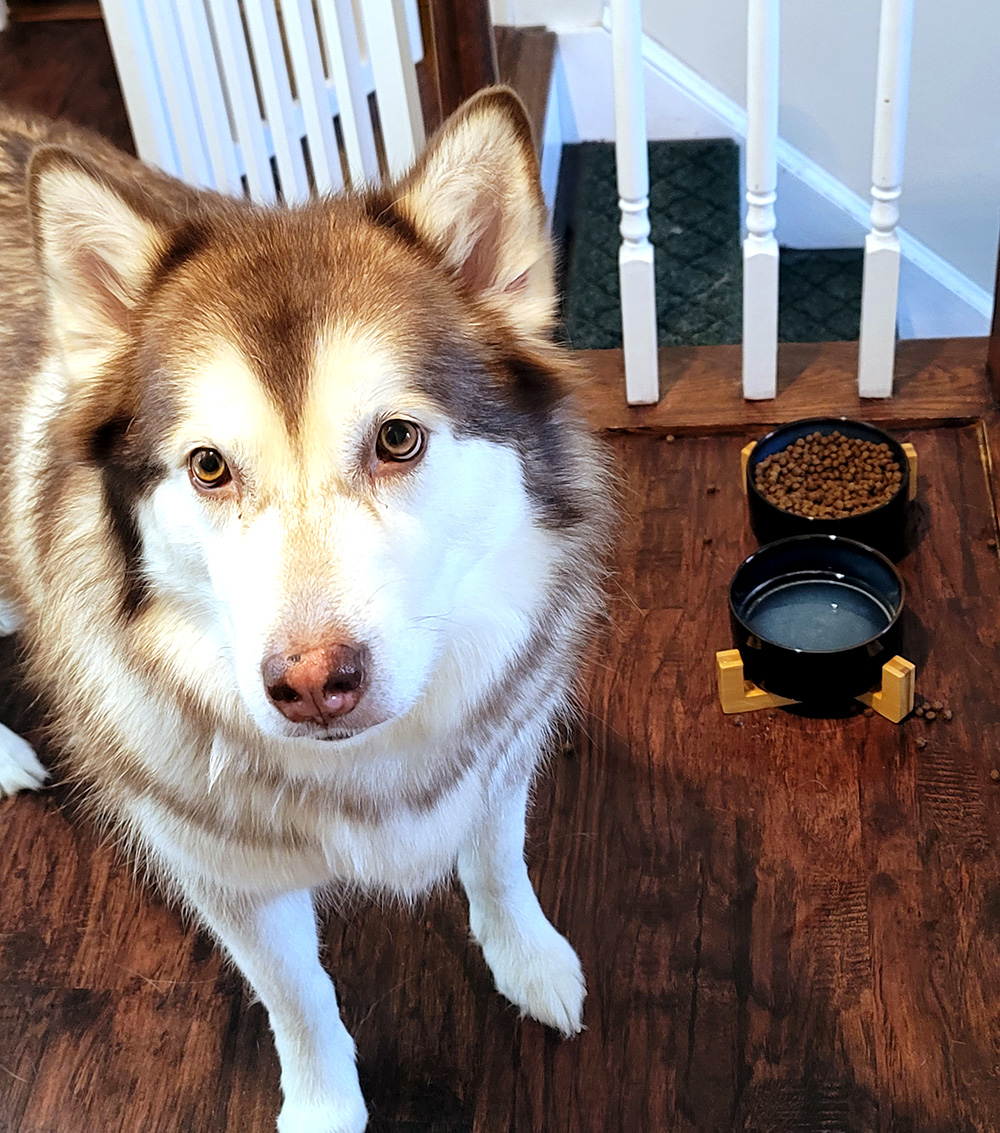 SpunkyJunky: Where to Purchase
Would you like to purchase one of these amazing bowls for a furry loved one in your family? You can find SpunkyJunky ceramic dog bowls on their website or Amazon.com starting at $27.99. Who knew finding fashionable bowls for dogs and cats could be so easy?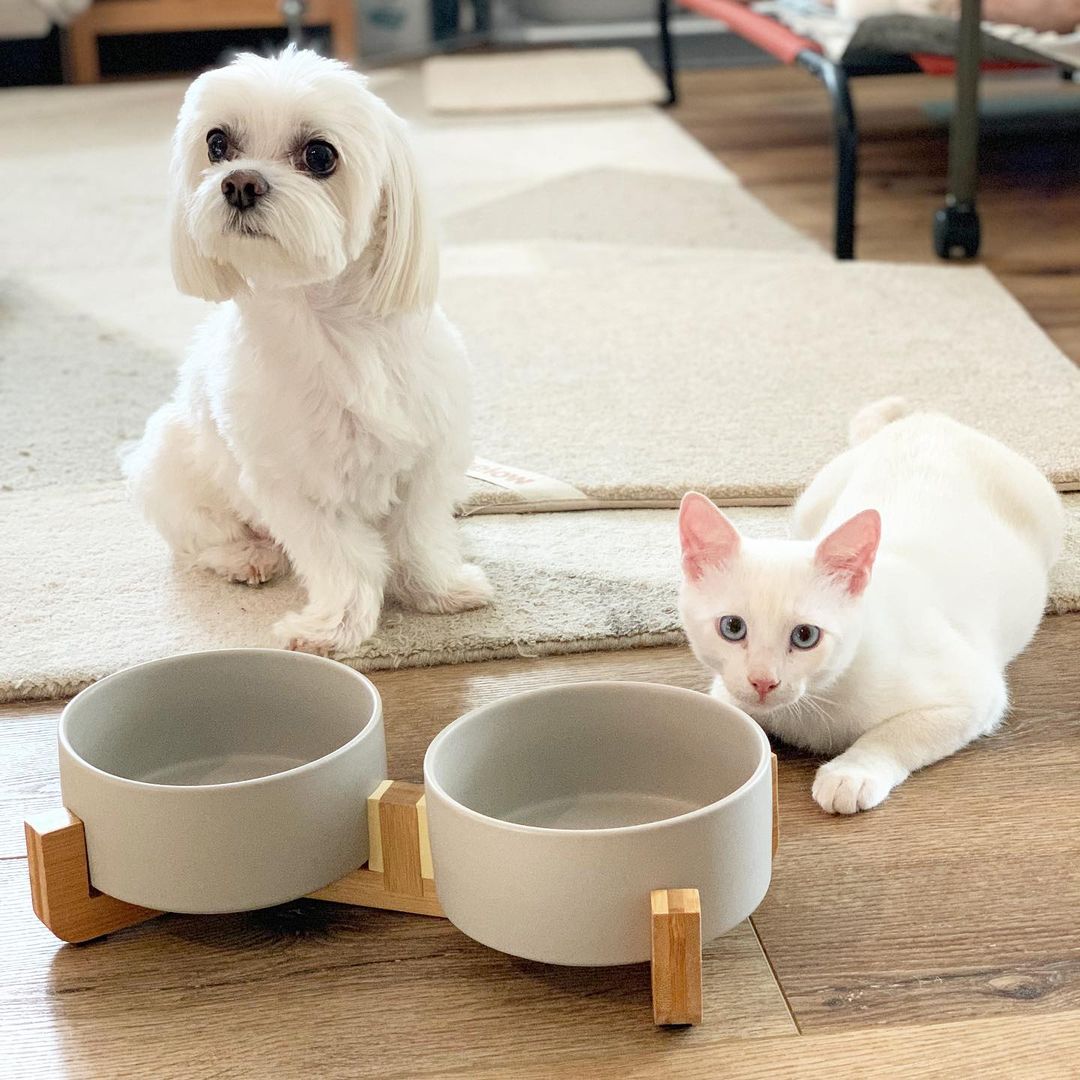 ---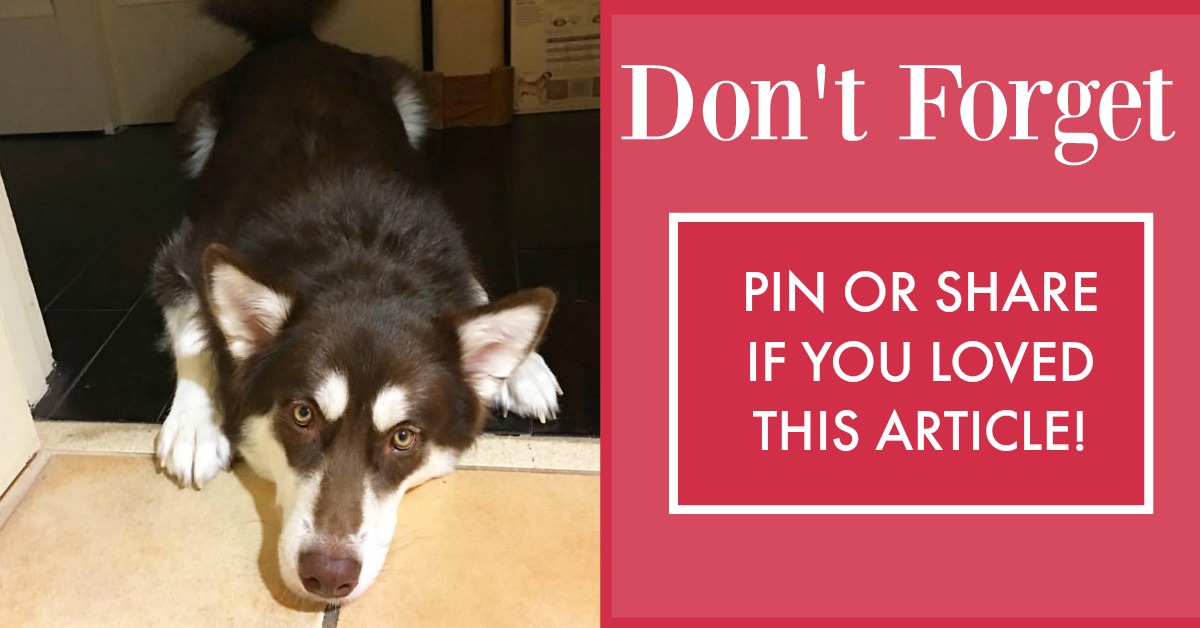 ---