Disclosure: I received products and/or monetary compensation for this post. All opinions, however, are honest and my own.
Like many of you, I feel like I have tried just about everything to lose weight. Yes, I have done a lot of crazy diets and own quite a few workout videos. Some I love, some I wondered why we even purchased. I am determined that I am going to take weight loss seriously in 2015 and have been doing my research to make sure I find the best healthy way to lose weight.
Recently, I noticed a well-known company I have purchased from previously, who was selling a 90-Day Challenge weight loss program. Of course, I went to research it online, wondering if it could be a great way to kick start my weight loss. On the website I immediately saw a lot of picture of picture of young people who looked awesome – beautiful and skinny. While I obviously have nothing against young people (I am only 32 and taught high school), realistically, how many of these people have spent years struggling with their weight, never mind obesity? Did they got go through the same daily struggles I have? I know I'm not alone in wondering if these people are really like me and spent over a decade yo-yoing with their weight.
Not long after the picture, I saw an ad for a 60 day challenge. Then 30 days to lose 30 pounds. While this sounds fantastic, common sense says this is unrealistic and unhealthy, if somehow it worked! What's next, 13 days to lose 100 pounds? I mean, how exactly did they realistically do it – cutting off a leg (or maybe two?)  Worse yet, you have to buy a lot of expensive products and supplements, and none of these companies feel confident enough about their products to offer free samples. I don't know about you, but I feel more confident about companies who are willing to give free samples, like the Core Undiet.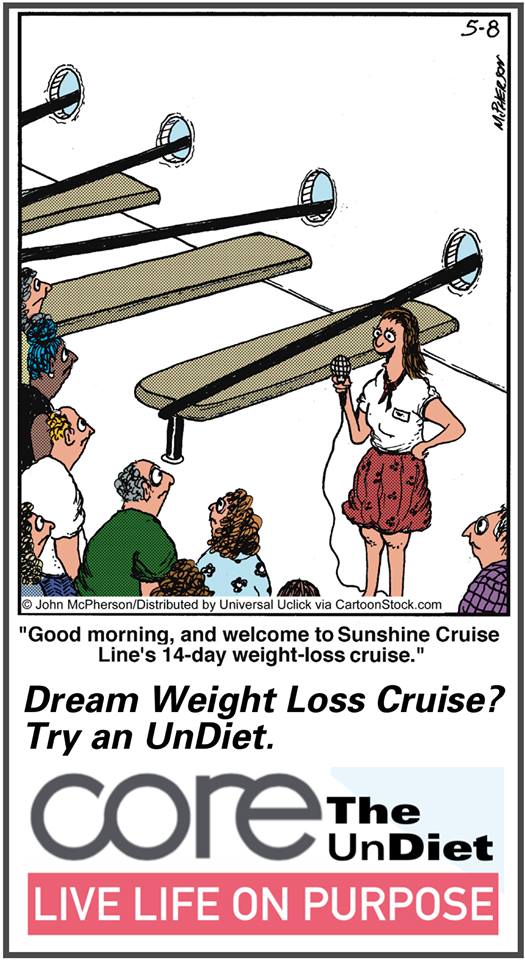 I need to lose weight more than most of teenagers and twenty-somethings who are in these photos, and I want realistic, healthy weight loss that will help me keep the weight off for good. I know it will take more than 90 days to get the weight off and I'm willing to make a commitment to myself. I'm tired of "Challenges" and skinny people telling me how I can overcome my "struggle" to lose weight. If you do a bit of research, you find that many of these people have never been truly overweight. Don't get me wrong, I have a feeling that some of the people in the photos may have actually struggled with weight issues and are proud to show it off, but I also have a feeling my mom's heavy set cat knows more about struggling with weight than many of them do.
Like me, you are tired of dieting and spending the New Year trying out diets that you know aren't going to work for you. True weight loss happens by forgetting dieting, and going with an undiet. If you are like me and tired of struggling with your weight, watch this short video that explains why DIETS REALLY CAUSE WEIGHT GAIN. Check it out. It's only about 1-and-a-half minutes long, but it made a lot of sense, at least to me.
Want to know something even better? I heard you can even get FREE SAMPLES of the Core Undiet. To see for yourself, join me and get FREE SAMPLES of #CoreUnDiet here.
No more gimmicks. No more "challenges." Just something that truly works and the company is willing to prove it by letting you try it out for free. I will admit, this is the first time I have ever had a company allow me to try their program without putting money down first. With the #CoreUnDiet, I feel like this may truly be the year I lose weight!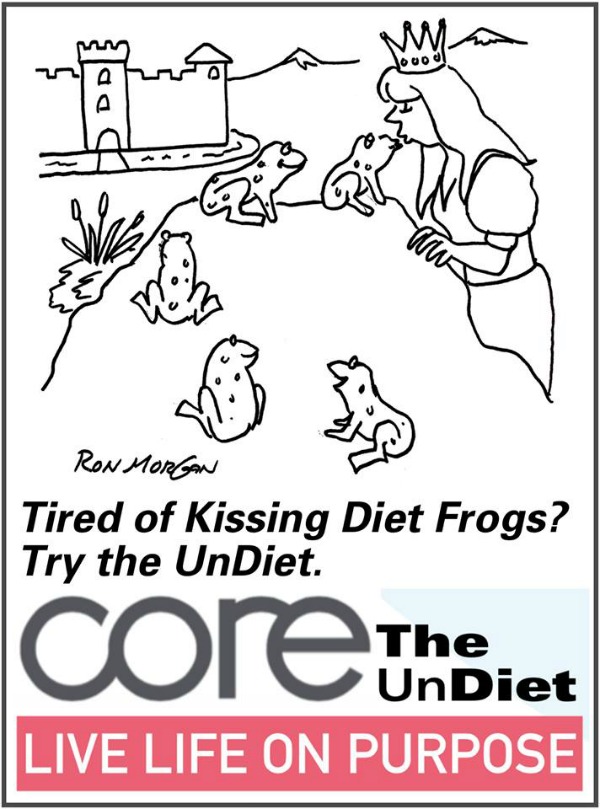 Disclosure: Budget Earth receive monetary compensation and/or products for this post. All opinionsare my own and may differ from our readers' opinions.
Would you like to have your products featured in a giveaway event? Want to increase your social media exposure? Contact susan.l.bewley@gmail.com to see how I can help YOUR company today!