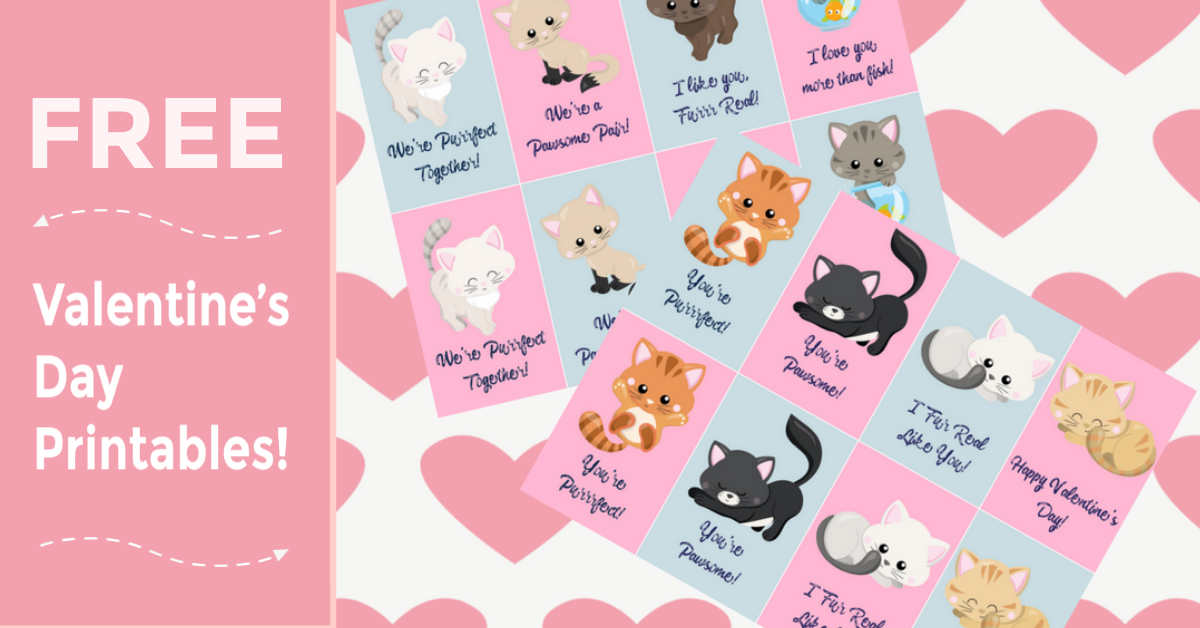 Do you remember exchanging valentines in elementary school? There was always an entire period dedicated to making pretty boxes and then a big party to celebrate the day. I loved taking the time to look through the valentines I'd selected that year and carefully assigning the ones I liked best to my favorite people. There may have been some secret messages mixed in as well, but I'll never tell you who those went to!
From seventh grade on, I started making my own valentines for my best friends. I remember thinking I didn't want to ask my mom to buy them from the store, and that maybe I could personalize them a little more to share with my friends. In eighth grade everyone received Hamtaro valentines that I painstakingly hand drew, and would you believe everyone loved them? Even the boys!
It shows that you don't have to spend a cent to enjoy the holiday. Most people will love and appreciate, I think, any little act of kindness you show them. Half the fun is not only distributing your valentines, but going through them later on and remembering the day.  I always enjoyed seeing how they characterized the person who had handed them out and thinking, so Paul really loves Spider-Man or Jamie is a horse fan and filing that information away for whenever I wanted to give them something special and tailored to them.  It's only gotten easier to find ones that really resonate with you, given there are so many lovely Valentine's Day printables online now.
Today we'd like to share with you these adorable printable valentines, so that you can share your love and appreciation for everyone in your life. Whether you're a dog mother like Susan or a cat mommy like me, we hope you will love the little sweeties in these Valentine's Day printables.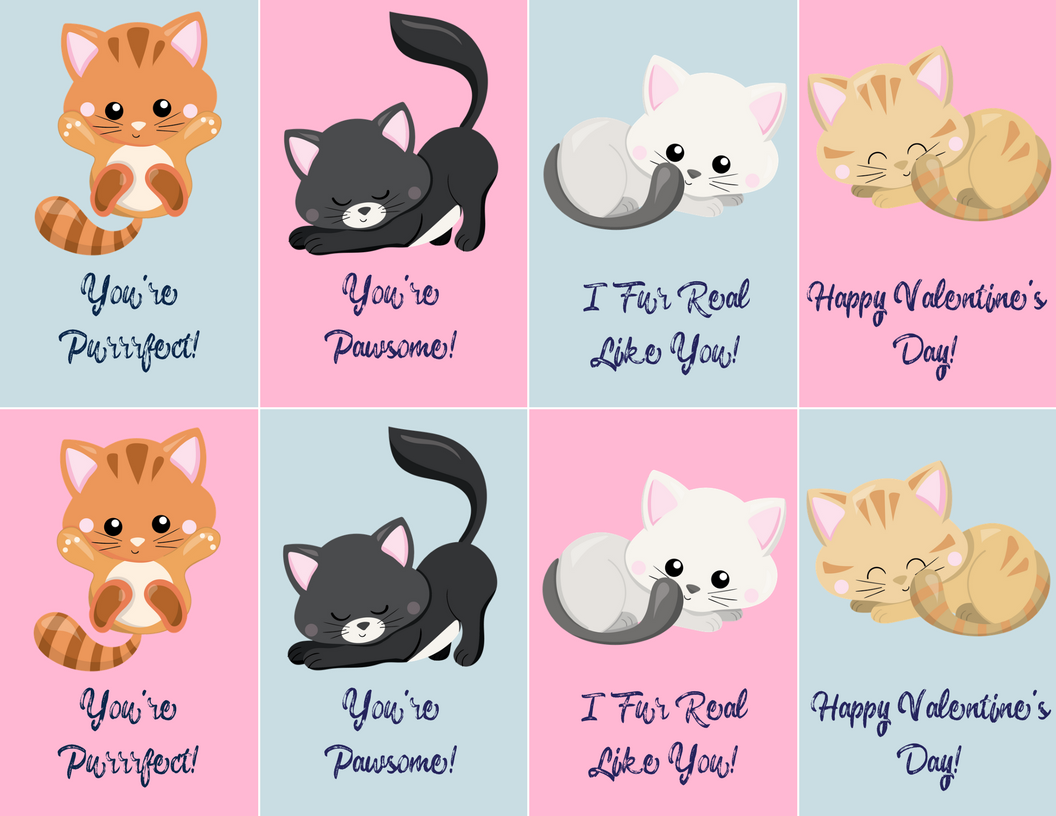 Get These Free Printable Valentine's Here
Valentine's Day printables are not only a great way to save money, but I think they can be great for personalization, too.  Print them out, and your child can have fun decorating them any way they like!  Stickers, glitter glue, or just some lovely colorful doodles would be a fun way to express their creativity.  No judgment if you just want the printable valentines for yourself, either.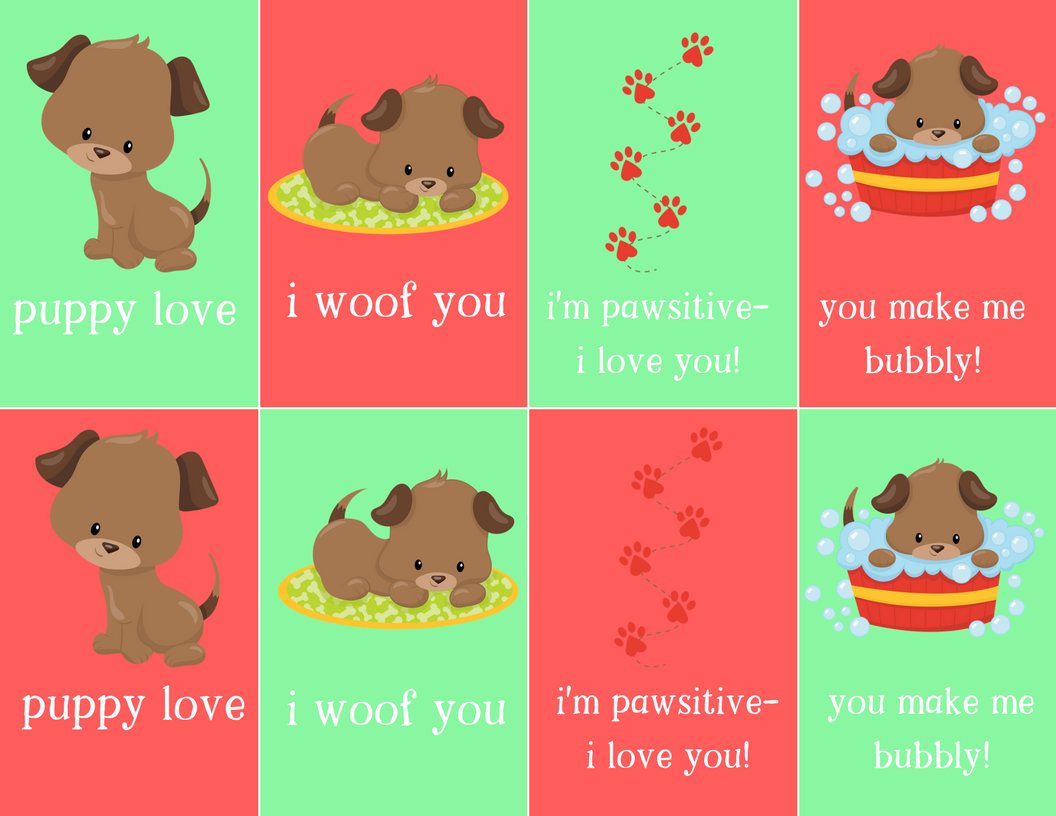 Get These Free Printable Valentine's Here
If you're finding yourself short on time for the holiday and don't have time to run to the store to pick something out, these Valentine's Day printables are still very cute as-is!  If you want to make the printable valentines a little sturdier, you can always print or glue them onto some thicker paper like cardstock and decorate the back however you like.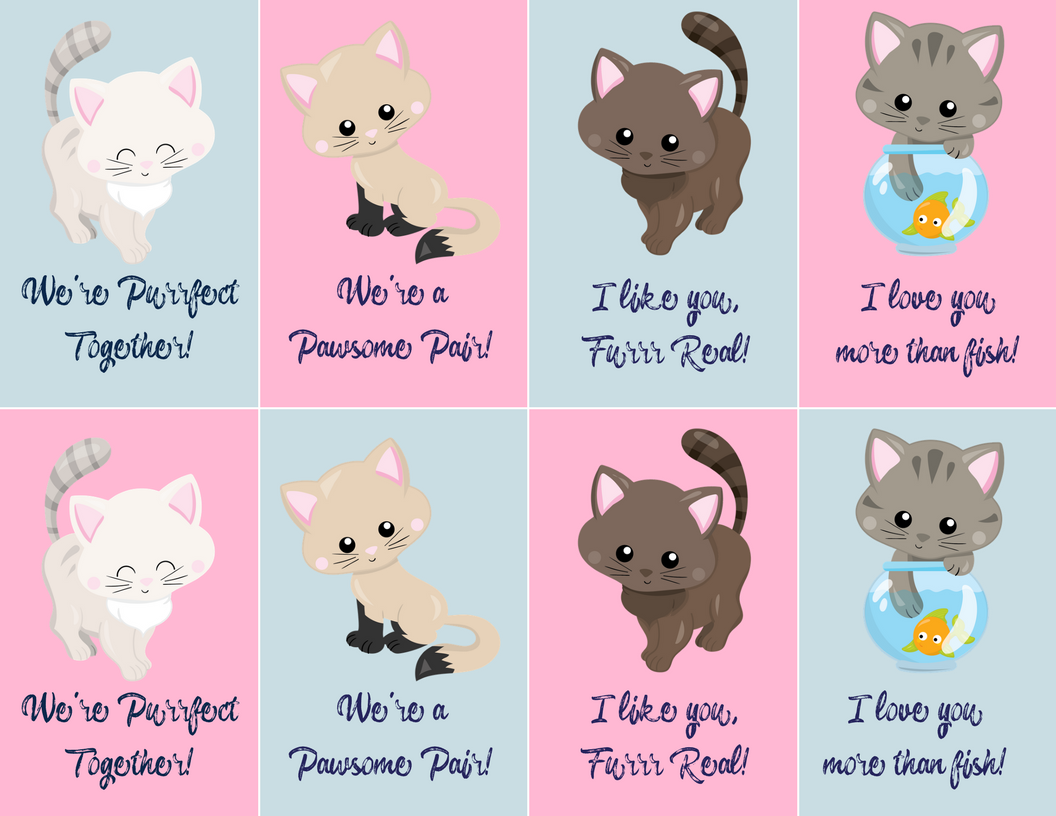 Get These Free Printable Valentine's Here
We hope you'll love these cute Valentine's Day printables!  Whether you're celebrating with your spouse, your children, or friends (fur or human!) we're all wishing you the happiest of Valentine's Days here at Budget Earth.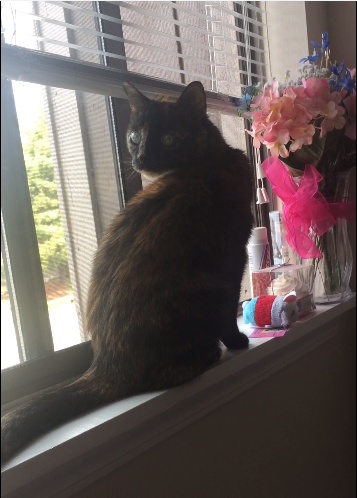 Psst…want to see other cute Free Valentine's Day stuff? Make sure to check out our Foxy Valentine's Day Printables!
---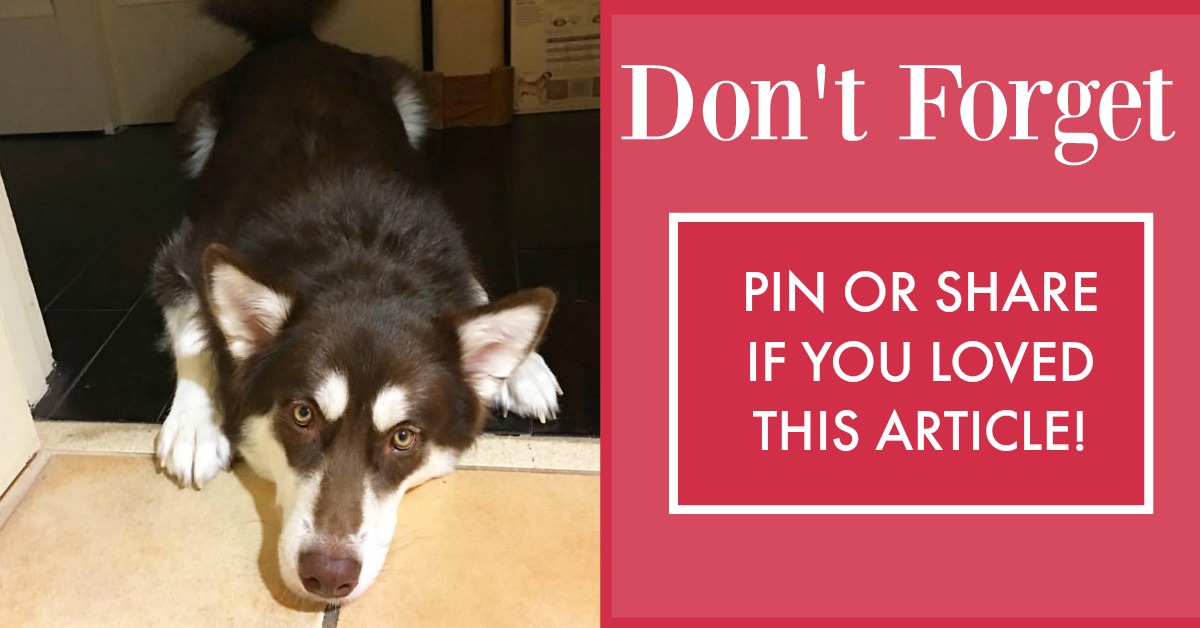 ---