Disclosure: I received this product for free to review. The opinions in my review are honest & my own.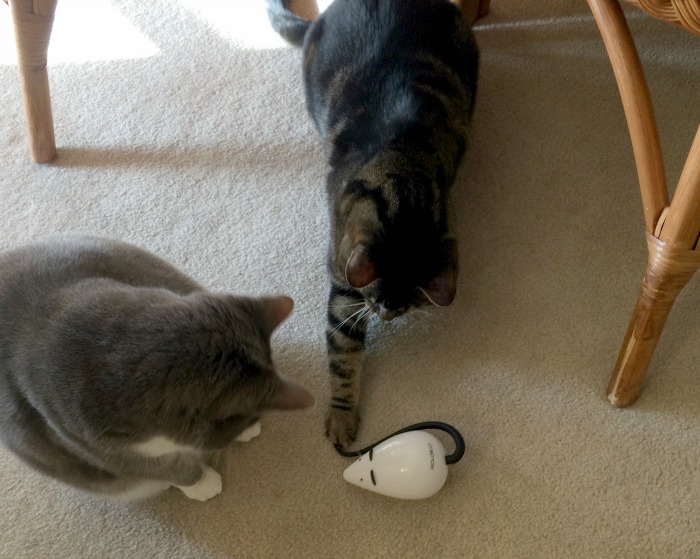 Do you struggling to find fun toys for your cats for Christmas? In our family, almost everyone is an animal person. Both of our mothers have cats, and our sisters as well, making it important that we find cute toys for all the animals in the family. While some of the cats are very skittish, others are very playful. Knowing that many of the kitties in our family are playful after they get used to new toys, I was excited when I had the opportunity to review Frolicat's new RoloRat Cat Toy. Once it arrived, I was excited to pack it in the car and bring in with us to test with my mother's cats during the Thanksgiving holiday!
Frolicat RoloRat Cat Toy: What is It?
Looking for an adorable toy for your favorite cat? If so, we think you will love the Frolicat RoloRat Cat Toy.  This exciting, rolling cat toy encourages cats to hunt and stalk after this cute toy. With the RoloRat's crazy red eyes and long tail that whips around, cats will be moving and playing around your living room. As well, this toy has an away mode, allowing your cat to play with this toy throughout the day, making your cat's wait for you to come home not so long and boring. Unlike a normal rat, humans and cats alike will have fun watching the Rolorat throughout the day, making it one of the best cat toys this holiday season.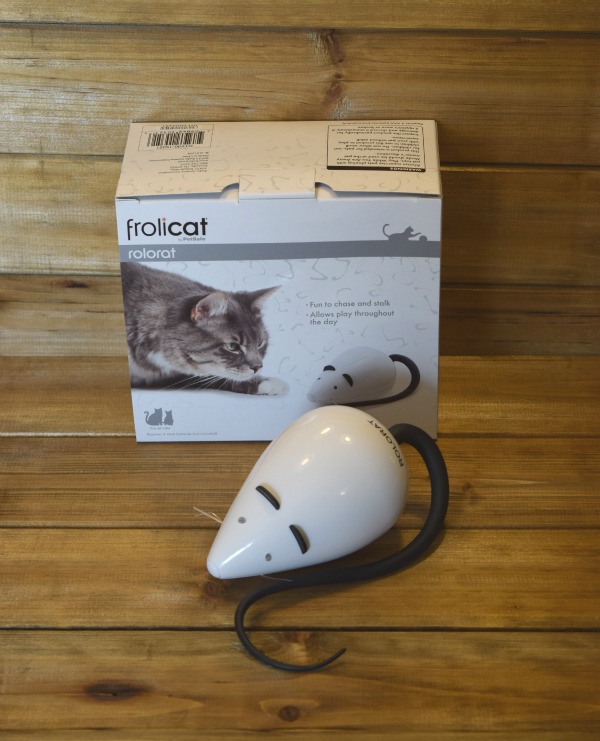 RoloRat Cat Toy: Our Thoughts
When Precious and Squeaky, my mom's cats, first saw this toy, they honestly weren't sure what to think. They weren't thrilled with how noisy the toy was, but they slowly started warming up to it, especially when they saw how much it would move and roll about the floor. As you can see from the pictures, they were both mesmerized by this toy and were quick to explore the toy itself once it shut off. Slowly, they started moving closer and closer to the toy, until they started batting at the mouse itself and running. Unfortunately, every time this happened I was unable to get it on camera, which was a bit disappointing but amusing to watch. Overall, the toy seemed to be a success with her cats. Based on our own experience, we are delighted to give the RoloRat Cat Toy an A rating.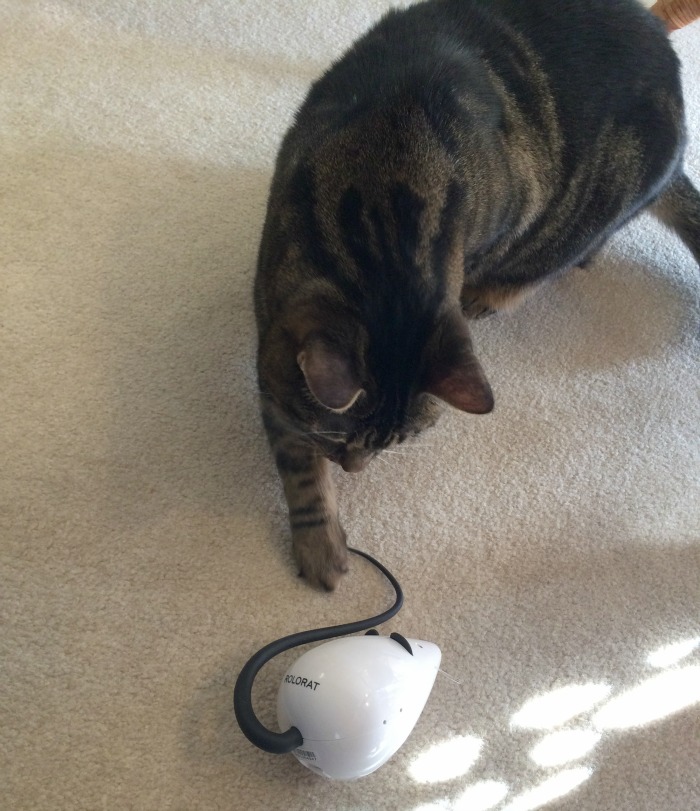 RoloRat Cat Toy: Where to Purchase
Want to purchase this adorable toy for your own cats? You can buy the RoloRat Cat Toy at Bed, Bath, & Beyond for only $19.99.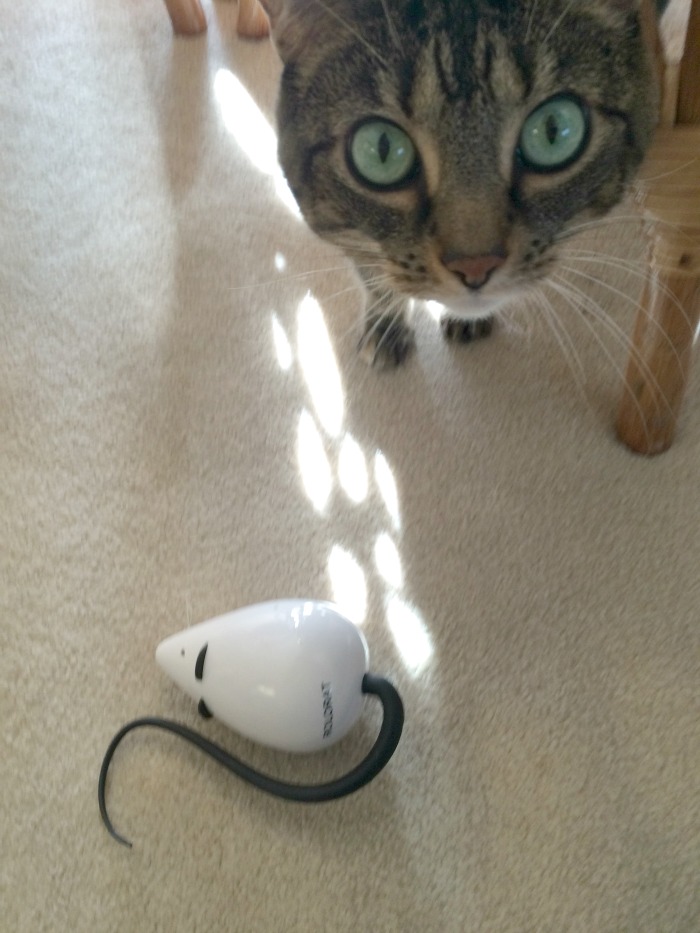 Want to learn more? Follow PetSafe on the following Social Media Channels!
Facebook | Twitter | Instagram | Pinterest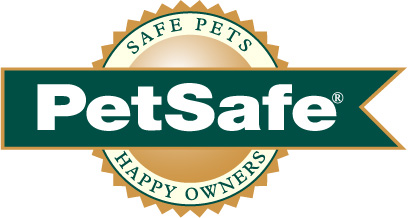 Disclosure: Budget Earth did not receive monetary compensation but did receive products for review purposes. All opinions on this product are my own and may differ from our readers' opinions.
Would you like to have your products featured in a giveaway event? Want to increase your social media exposure? Contact susan.l.bewley@gmail.com to see how I can help YOUR company today!