Disclosure: I received these products for free to review. The opinions in my review are honest and my own.
For the past year I have been trying to make our home as eco-friendly as possible. We have used homemade and green cleaners for quite some time, but I've been wanting to do more. This year, I am determined we are going to try composting in some form. It seems wrong to me to throw away egg shells and vegetable scraps that I know could easily be used to make our soil even better outdoors. As I was looking into different options, I was approached by Full Circle, asking if we would like to review their Fresh Air Composting Collection. Having heard amazing things I couldn't wait for it to arrive in the mail and start my composting efforts!
Full Circle Fresh Air Compost Collector: Who is It
Looking for a way to start composting without having smelly garbage or fruit flies indoors? If so, we think you will love the Full Circle Fresh Air Compost Collector. This compost collector allows you to collect organic waste (such as vegetables, coffee grounds, tea bags, and egg shells) and store it in a way that allows oxygen into the bin, allowing aerobic breakdown. Most compost bins have the issue of not properly decomposing food because they don't allow air movement in the refuse, causing food to compost too quickly, and resulting in mess, odor, and fruit flies. With the design of this bin, composting is a snap, allowing you to collect items to have amazing soil later outdoors. This award winning bin is perfect for any family and great for anyone who wants to get into composting or wants a smell free way to help their composting!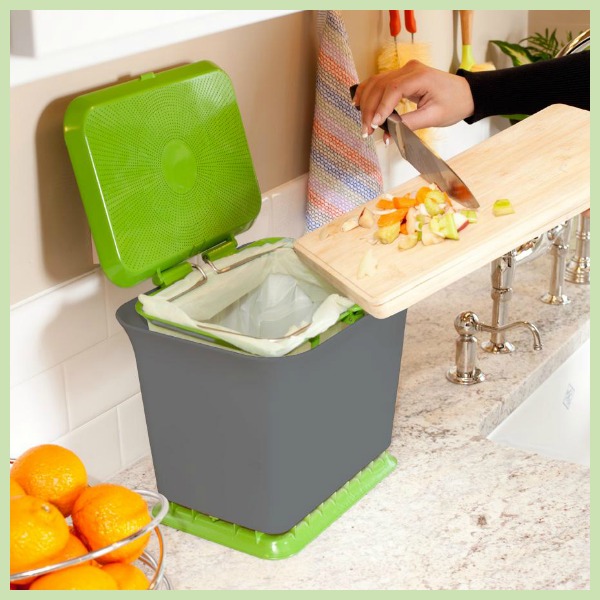 Full Circle Fresh Air Compost Collector: Overall
Personally, I love our little compost collector. I have been trying to figure out a way to start composting for awhile, and had no clue where to start. This bin really is the perfect start for us getting into composting since it takes care a lot of the work indoors, allowing me to have an ideal place to place to put organic waste while cooking. Now all we need is to build or buy a compost bin for outdoor where we can deposit the waste collected from this bin. Based on our own experience with the Full Circle Fresh Air Compost Collector, I am happy to give this product an A rating.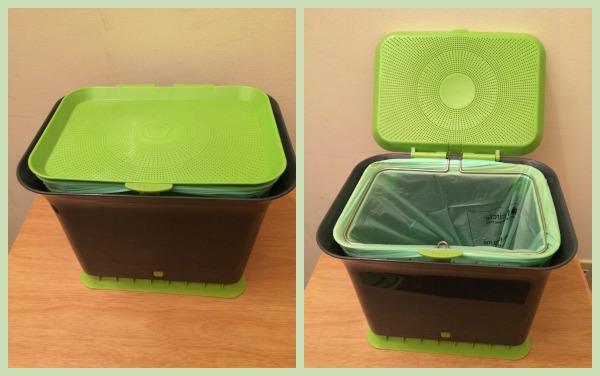 Full Circle Fresh Air Compost Collector: Where to Purchase
Would you like to purchase one of these compost collectors for yourself? You can buy the Full Circle Fresh Air Compost Collector from Amazon.com and other local retailers. To find Full Circle products near you make sure to check out the store locator on their website.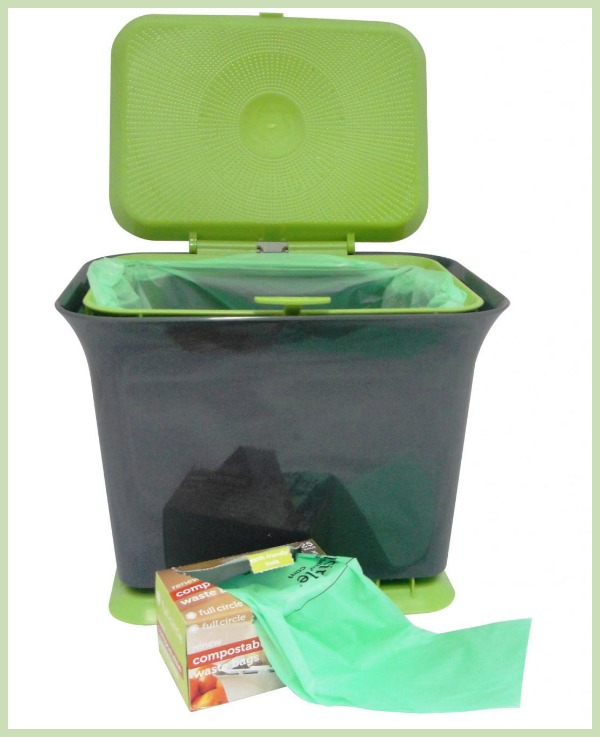 Disclosure: Budget Earth did not receive compensation but did receive products for review purposes. Budget Earth may, however, receive compensation through purchases from affiliate links in this post. All opinions on this product are my own and may differ from our readers' opinions.
Would you like to have your products featured in a giveaway event? Want to increase your social media exposure? See how Mom Powered Media can help! Contact susan.l.bewley@gmail.com to see what we can do for your company!