This post is sponsored by Instinct® and the BlogPaws Professional Pet Blogger Network. I am being compensated for helping spread the word about Instinct® Raw Boost® Mixers but our Blog only shares information we feel is relevant to our readers. Instinct is not responsible for the content of this article.
This is a sponsored conversation written by me on behalf of Nature's Variety. The opinions and text are all mine.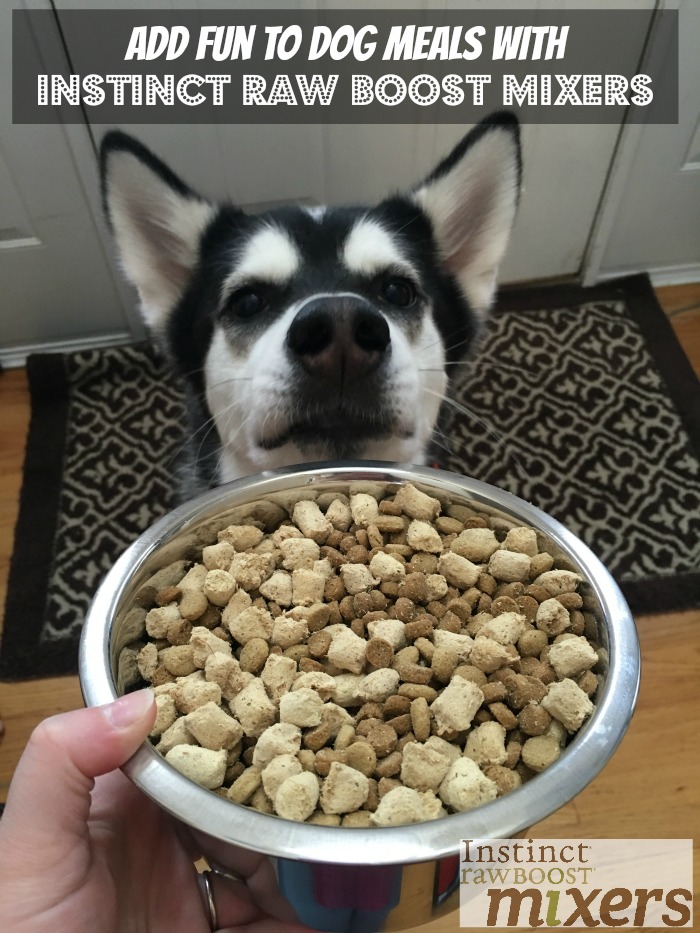 Do you feed your dog a raw diet? Honestly, I have mixed feelings about going 100% raw but refuse to budge when it comes to my girls being on an all natural, grain free diet. That being said, I am a big fan of raw treats for my girls. When the girls have a moderate amount of freeze dried treats or food that contains raw freeze dried meat, I see them being much happier, healthier, and they have the most beautiful, soft coats.  With all the fantastic benefits, I try mixing in raw when I can, especially if it helps Reya eat one of the kibbles that went from "new favorite" to "BORING!" Recently, I found the perfect solution to pet parents who want the benefits of a raw diet without the mess or high price tag – Instinct® Raw Boost® Mixers.
If you guys are like me, you probably hadn't heard of Instinct Raw Boost Mixers. This food provides owners with an easy to add, raw food topper that goes great with your dog's normal kibble but doesn't have the mess that normal comes with raw food. All you have to do is pour this protein packed, all natural, freeze dried food on (or better yet, mix with) your dog's kibble and watch them go nuts over this treat. Best of all, dogs don't get just get a treat, even one made from all natural ingredients, they can enjoy some of the benefits that come along with a raw, grain free diet, including:
Optimal nutrient absorption
Healthier skin & coat from nutritious oils
Leaner muscles & stronger bones
Softer coat
Better digestion
More energy
With such wonderful benefits, what pet parent wouldn't want this for their dog? As well, Instinct Raw Boosters are budget-friendly, making them a great choice for dogs of all sizes.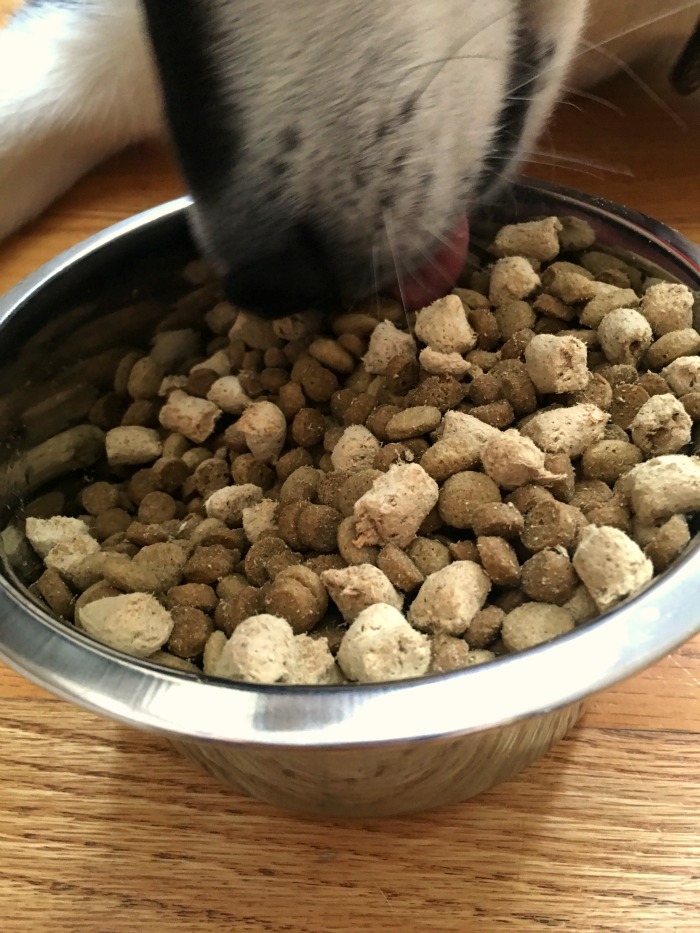 One of the things that impressed me the most about Instinct Raw Boost Mixers is that they come in a variety of different flavors, especially in the trial packs. At our local PetSmart®, they had turkey, chicken, lamb, and beef. While we got the beef with Ivi's sensitivity to turkey, we did end up picking up some turkey trial packs so that Reya could have a treat every so often. Since Reya rarely gets turkey anymore, this was a pretty awesome raw treat for her.
As for the topper itself, it was a major hit in our household.   We measured out the recommended serving for our girls and then mixed it throughout their kibble. I actually can't remember the last time Reya was so EXCITED about eating her kibble. While Ivi has been exclusively on their beef, Reya has been enjoying both the turkey and beef, and is gobbling them up happily. Since we have been feeding raw treats for some time, it's hard to say if there are any changes, but I can say that I think it is a part of why their coat is beautiful year round and why they always have so much energy. What I can say, without question, is that I love how happy Reya is about eating with this food topper and we are definitely planning on buying more Instinct Raw Boost Mixers in the future.
Want to try this fantastic raw food with your own dogs? You can find Instinct Raw Boost Mixers at your local PetSmart store or at PetSmart.com. As well, until January 31st, you can get the 4 oz bag for 20% off or 3 of the trial bags for only $5! Who said feeding raw couldn't be budget friendly?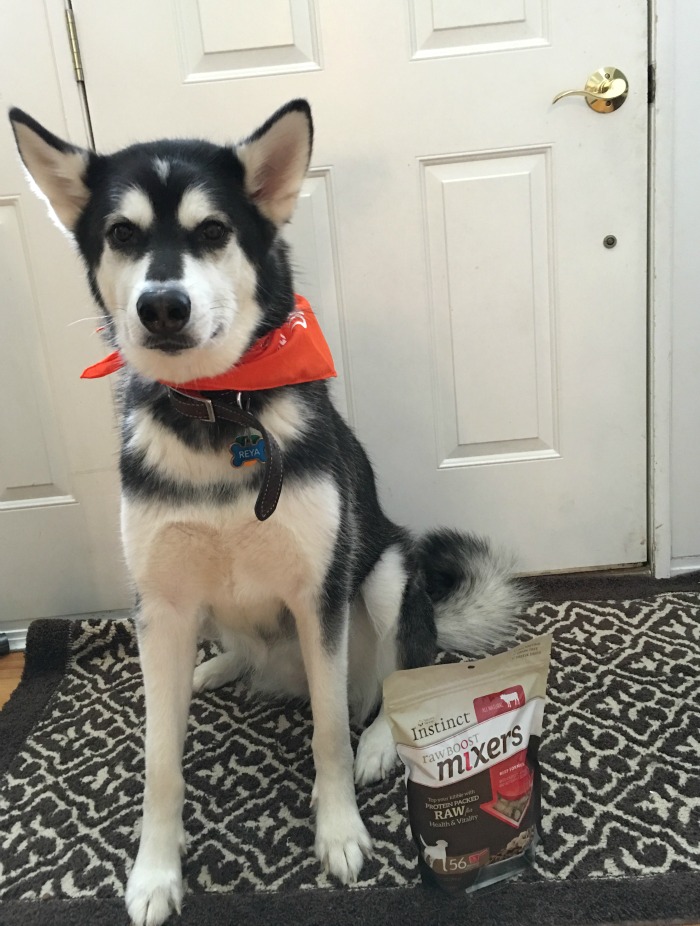 Want to learn more? Check out Nature's Variety on Social Media.
Facebook | Twitter | Youtube | Instagram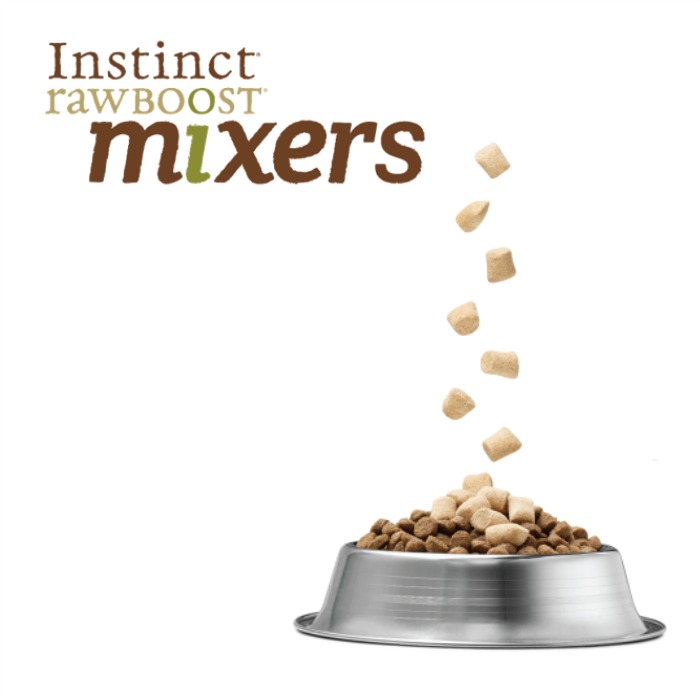 Disclosure: Budget Earth received monetary compensation for this post. All opinions on this product are my own and may differ from our readers' opinions.
Would you like to have your products featured in a giveaway event? Want to increase your social media exposure? Contact susan.l.bewley@gmail.com to see how I can help YOUR company today!