Disclosure: I received this product for free to review. The opinions in my review are honest and my own.
I don't know about you guys but I hate acne, especially during the winter. It is also one of the main reasons I wear makeup. Some of us assume that only teenagers deal with acne, which is sadly far from the truth. I am 32 and have been dealing with it ever since I went through puberty. Luckily, it is very easy to cover, but it still makes me very self conscious. It also means I am constantly trying out new products , especially during the winter when my skin is so sensitive. Luckily, I recently found a great solution for dealing with acne during the winter – PanOxyl.
PanOxyl: What is It?
Tired of having acne-prone skin and not having anything gentle enough to use during the dry winter months? If so, we think you will love PanOxyl. This dermatologist recommended brand of acne products is perfect for those looking for gentler alternatives when the weather is dry and cold. Their PanOxyl 4% Acne Creamy Wash uses a gentle formula that combines the powerful acne-fighting ingredient Benzoyl Peroxide with soothing properties to help your skin feel great and get rid of blemishes. Along with PanOxyl 3% Advanced Acne Spot Treatment, you can also reduce blemishes by killing acne-causing bacteria on contact, helping you be more confident with your own skin.
PanOxyl: Overall
While I have not used the products long enough to see results, I am excited to see if PanOxyl helps my acne issues this winter. It is so hard finding products that don't dry out your skin and are good for even those of us with sensitive skin. From everything I have been reading, there seems to only be good things said about PanOxyl and I can't wait to see what it does in the long run! For now, I am happy that this stuff doesn't smell as strong as other acne products and I am looking forward to seeing results!
PanOxyl: Where to Purchase
Want to try these awesome products for yourself? You can find PanOxyl 3% Advanced Acne Spot Treatment and PanOxyl 4% Acne Creamy Wash on Amazon.com or at your local Wal-Mart, CVS, or Walgreens!
Want coupons and great deals? Follow PanOxyl on Social Media!
Facebook | Tumblr | Youtube | Google +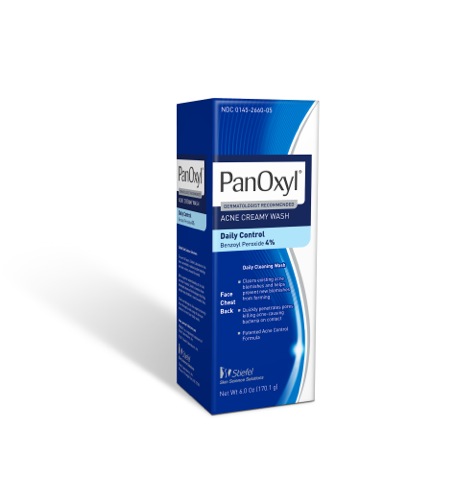 Disclosure
:
Budget Earth did not receive monetary compensation but did receive products for review purposes. All opinions on this product are my own and may differ from our readers' opinions.
Would you like to have your products featured in a giveaway event? Want to increase your social media exposure? Contact susan.l.bewley@gmail.com to see how I can help YOUR company today!