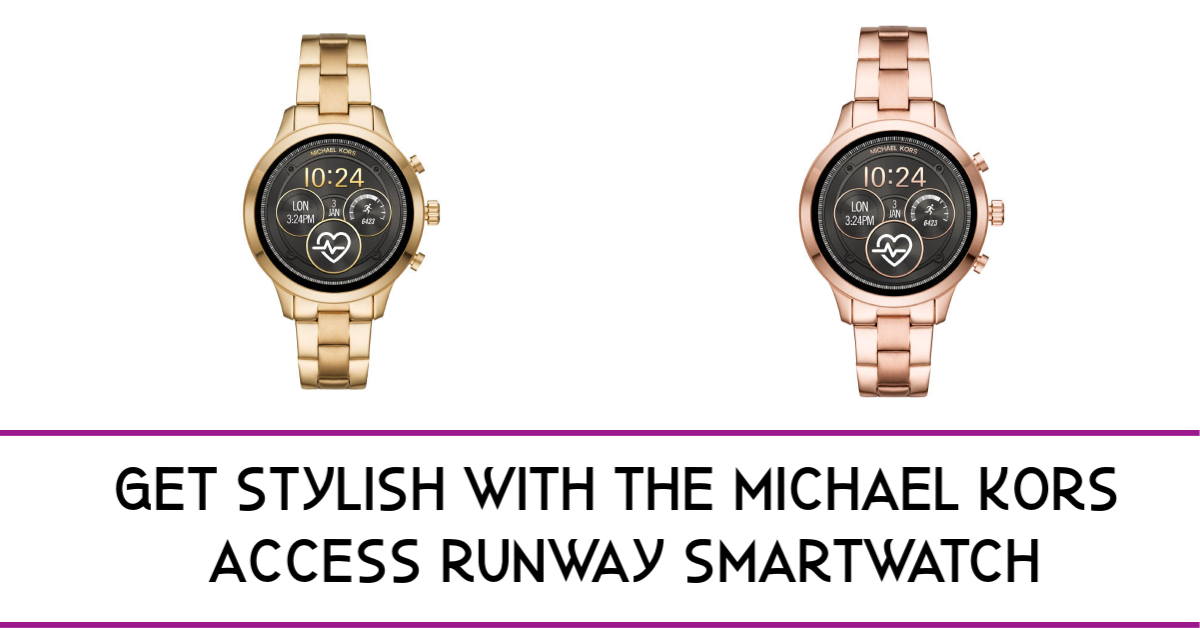 Have you been considering getting a smartwatch for yourself or someone special as a gift? I will freely admit, I had smartwatch envy for years, seeing so many of my friends having one and then reading about how so many others I knew online had integrated it into their lives to make being healthier even easier. It didn't take long before I started experimenting, trying out some of the early Fitbit models, than Pebble, and then ultimately ending up with my series 3 Apple Watch. While it finally did hit that 'sweet' spot in most ways, the one thing I never felt the Apple's smartwatch did was look fashionable and pretty. It looks like a sportswatch, which isn't a bad thing…except when you are wearing a business suit, a nice dress, or just dressing up for the holidays. It stands out like a sore thumb because of how it looks, making it something most guys and gals leave at home before going out to a business dinner. This was one of the reasons I was excited when I found out about the Michael Kors Access Runway SmartWatch.
Michael Kors Access Runway SmartWatch: Fashion First
From a fashion standpoint, there is very little on the market that competes with the Michael Kors Access Runway SmartWatch. Instead of looking like a traditional sportswatch, Michael Kors went with a fashion-meet-function design – creating something eye-catchingly beautiful while still having enough practicality to be worn at the gym after a hard day at work. You can even add your own personal style with customizable watch faces and even the coloring of the band itself (available in gold or rose gold).  If you want a watch that goes with any outfit or occasion, the Michael Kors Access Runway SmartWatch is the first smartwatch I have seen to truly do this, without being too flashy or seeming gaudy.
Michael Kors Access Runway SmartWatch: Wear OS By Google
One of the other things that makes the Michael Kors Access Runway SmartWatch interesting is that uses Wear OS By Google. Unlike most watches that are means for Android or iOS, watches that run on Wear OS By Google are able to work with both Android based phones and iPhones. As well as being able to work with just about any smartphone, Wear OS By Google uses some of the best smart help and health coaching technology, allowing you to get proactive help from the Google Assistant or in-depth coaching with Google Fit. As well, all activity advice follows the guidelines of the American Heart Association and World Health Organization, giving you amazing advice as you workout using Google Fit's new activity trackers – Heart Points and Move Minutes. Both of these apps use evidence-based metrics to measure activity intensity, and smarter health coaching makes your fitness goals more achievable by motivating you to stay active throughout your day.
Along with being smart when it comes to fitness goals, it also helps you manage your time and attention better with easily read, at-a-glance notifications, including offering smart responses to keep you from having to stop and get your phone.  If your focus is activity tracking and being fit, without losing style, this is where the Michael Kors Access Runway SmartWatch really shines.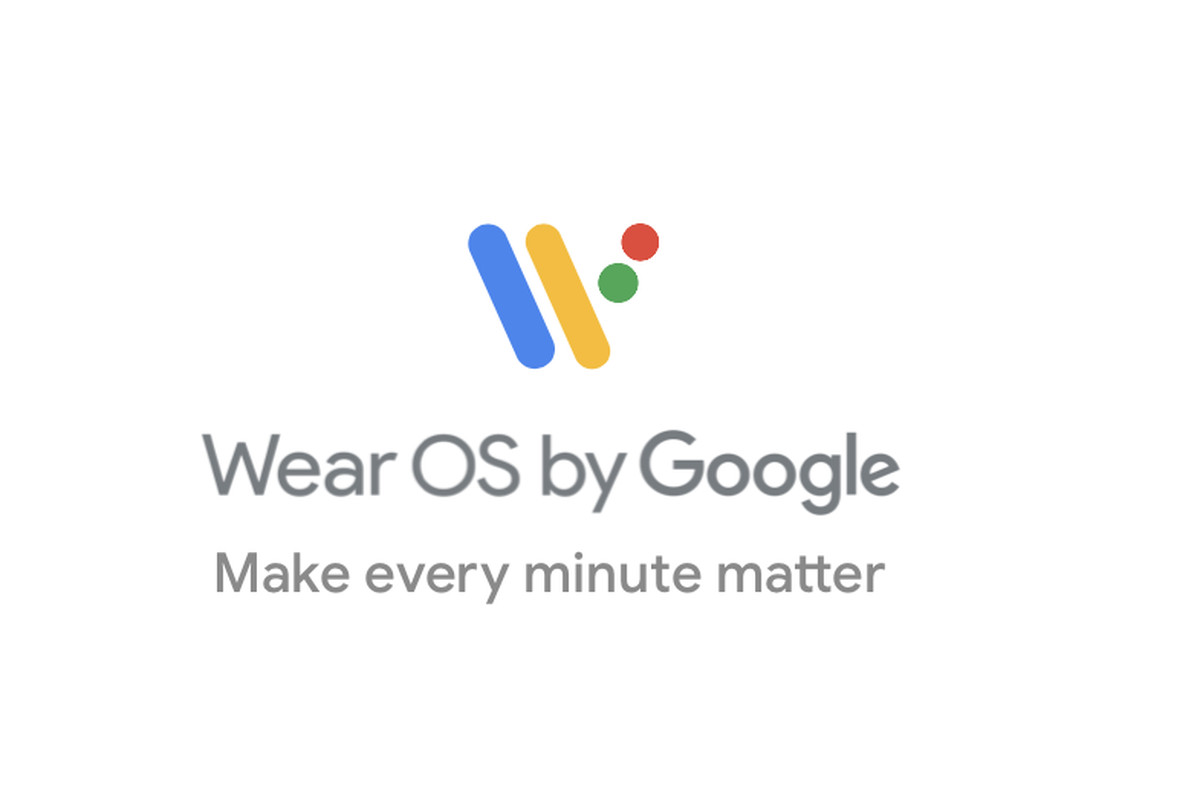 Michael Kors Access Runway SmartWatch: Functionality
Of course, functionality is the reason we CHOOSE a smartwatch. We want something that isn't just beautiful, it needs features to make our lives even better or easier. If there is one thing the Michael Kors Access Runway SmartWatch does well, it is integrating a suite of features in a package that is elegant and practical, but should be easy to use even for those who aren't very techy. Some of the amazing features that you will enjoy with the Michael Kors Access Runway SmartWatch include:
Heart Rate Monitoring
Activity Tracking
Pay On The Go with Google Pay's NFC Technology
Convenient Access To Favorite Apps (Such as Spotify)
Google Assistant for Day To Day Needs
Touch & Swipe Menus With 1.19″ AMOLED Touch-Screen Display
Water Resistant UP To 98' Of Water
Wireless Connection & Easy Pairing with Bluetooth 4.1 LE Connectivity & NFC Technology
Sleep Tracking
Calorie Monitoring
Calendar, SMS, Email & Social Media Notifications
Vibration Mode For Incoming Calls & Texts
& More (Based On Android or iOS Specific Functionality)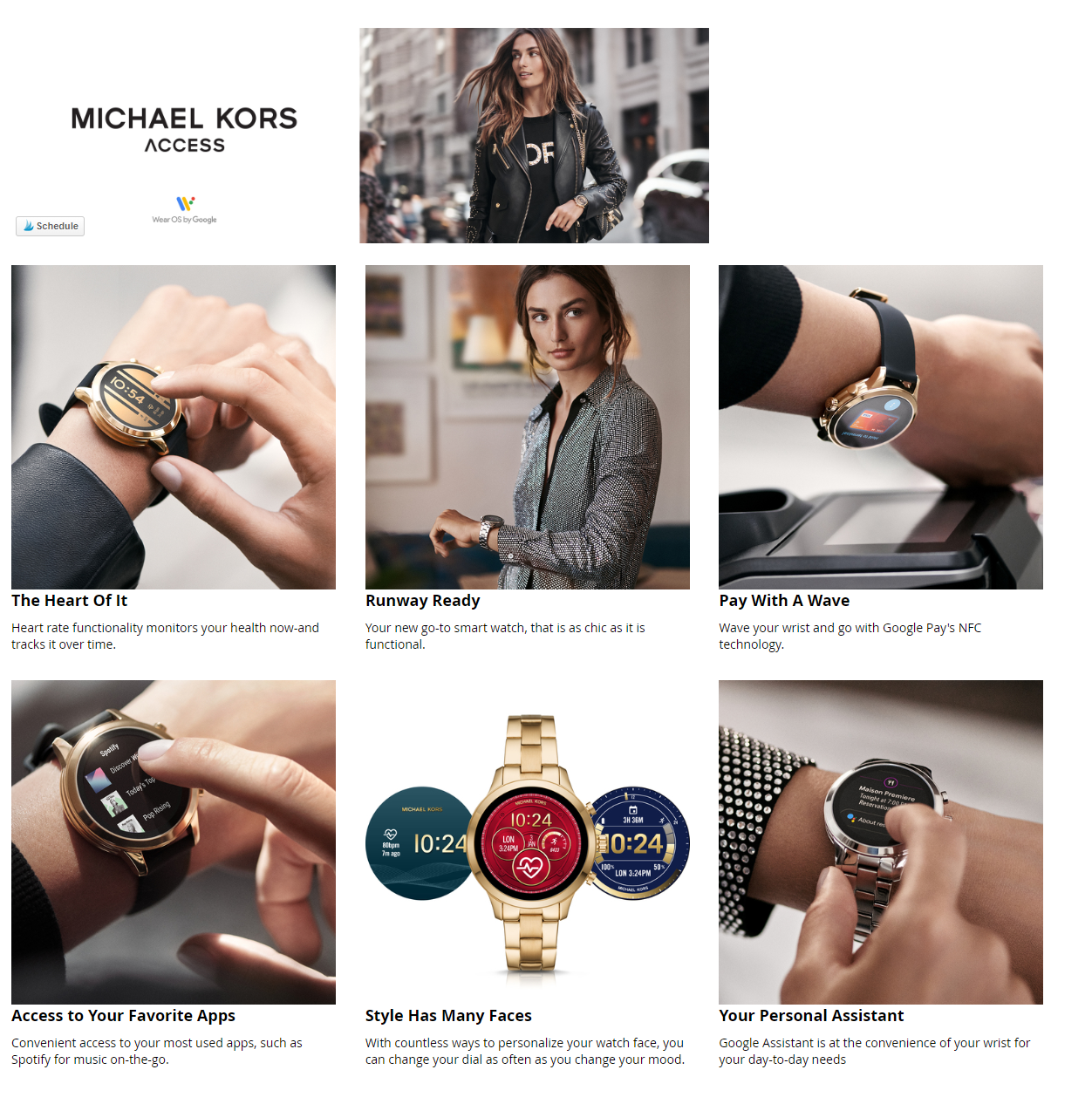 Michael Kors Access Runway SmartWatch: Where To Purchase?
Would you like this beautiful watch for yourself or someone you know this holiday season? You can find the Michael Kors Access Runway SmartWatch in Gold (the one I'm featuring) on the Best Buy website. Make sure to take a look before the end of the year since Best Buy has been having some fantastic sales on their whole lineup of smartwatches, helping everyone find what is perfect for their own needs!