Disclosure: Budget Earth is excited to announce that we were a Mars Petcare Ambassador for BlogPaws 2015. This means that they paid for us to attend the conference since we love their brands so much! That being said, we loved many of their brands before the conference. This means that my opinions below are 100% honest and my own, and Mars Petcare is not responsible for said opinion.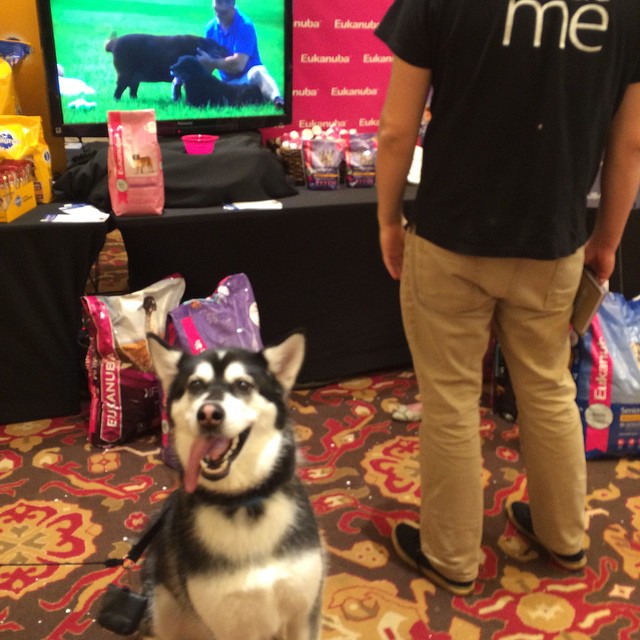 One of the things I loved so much about being a Mars Petcare Ambassador for BlogPaws was the opportunity to get a more in-depth experience with their brands. To be honest, until this experience I knew very little about the Mars Petcare brands, other than knowing that I had a household of Greenies lovers. Never did I imagine that Reya would have the opportunity to meet awesome pet lovers from this brand, and learn exactly why I trust their brands. Even better, we learned that Reya'skitty older sister may even be able to enjoy some of their great foods and treats.
Of course, my love for their brands stems deeper than just my pets' love for the taste of their food.At Mars Petcare, it is their mission to make fantastic, healthy food for pets and make our world"a better world for pets". What exactly do this mean? Well, they want to help pets have the most fulfilling life possible with their families that is not only longer, but better from beginning to end, with food that keeps their body healthy by meeting their nutritional needs completely. Dogs and cats are their number one priority, and it truly shows with everything Mars Petcare does with each of their brands!
Mars Petcare: Greenies
What is the number one Mars Petcare brand in our household? Greenies, of course! Reya absolutely goes wild for a Greenies and it isn't even truly bedtime until she has her nightly Greenies. Not only does she love the taste, Mom and Dad love that they reduce plaque and fight tartar buildup(proven results: 48% less plaque buildup, and 54% less tartar build up when fed once per day!), making sure her teeth look as amazing as they are healthy. Best of all, Greenies are easily digestible, something that was explained and shown to us at the Global Innovation Center. They also are designed to prevent tooth fractures, something that is very important for dogs of all sizes. In our household, we have also been using the Greenies Pill Pockets with our young pup, since they are all natural and help make sure taking medication, especially antibiotics, is as rewarding as possible!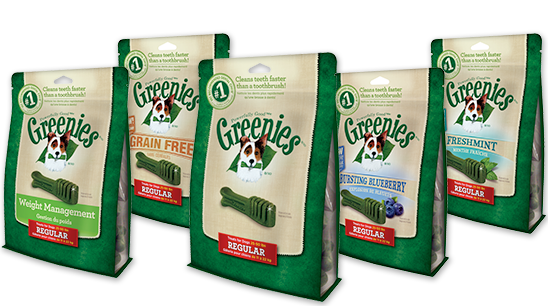 Mars Petcare: Eukanuba
One of the most fascinating things I learned at BlogPaws was the results of Eukanuba's 10 year Long LifeStudy, which observed that some dogs eating Eukanuba and receiving proper care lived to be 17 years, like  Utah, who was introduced to us in a video! You read that right – seventeen years old! Best of all, he is active and vibrant, acting more like a healthy 12 or 13 year old dog. With only high quality ingredients, it isn't surprising that it is one of the most nutritionally sound foods on the market for all dogs, no matter their age, breed, or size. As well, Eukanuba provides the following benefits: strong immune system, healthier coats, and stronger, leaner muscles. Based on what we saw, we arecurrently trying this food with Reya!
Mars Petcare: Iams
If there is one brand known for decades as quality food, it's Iams. I know many of my dogs over the years have started life on Iams dry food. Their food is made from only high quality animal protein and never adds gluten. Instead, it is a very high quality food with balanced omega-3 and omega-6 fatty acids to promote a healthy skin and coat. Probably the coolest thing we learned about was the new Iams So Good line, which is designed to be tasty and wholesome. As well, this food has no added sugar, no artificial colors or preservatives. In other words, it is a great food for dogs of all ages!
Mars Petcare: Nutro
If there was one brand I have to say I fell in love with during BlogPaws and my Mars Petcare experience – it is Nutro. They strive to create the best natural wet and dry dog and cat food on the market that doesn't just taste amazing for dogs, but is healthy as well, improving their overall digestion and the quality of their skin and coat. They also view food safety as their first priority and all their dry and wet food plants  (which are owned by them in the United States) are safety certified by The Assured & Approved Pet Food Manufacturing Facility Certification Program. This means Nutro partnered with other pet food manufacturers and ingredient suppliers from the American Feed Industry Association (AFIA) to create a third-party program that only focuses on pet food manufacturing safety.
They also track every ingredient from start to finish to make sure everything is perfect for dogs and cats alike.They were proud to show us that their food is made using the best ingredients, and how they are improving our pets' overall health. The food that really caught our interest is their new Farm's Harvest, which has freeze dried vegetables included in the food itself.  With that new line and the new Nutro Rotations food, we are certain dog and cat lovers will be happy with Nutro's line of products.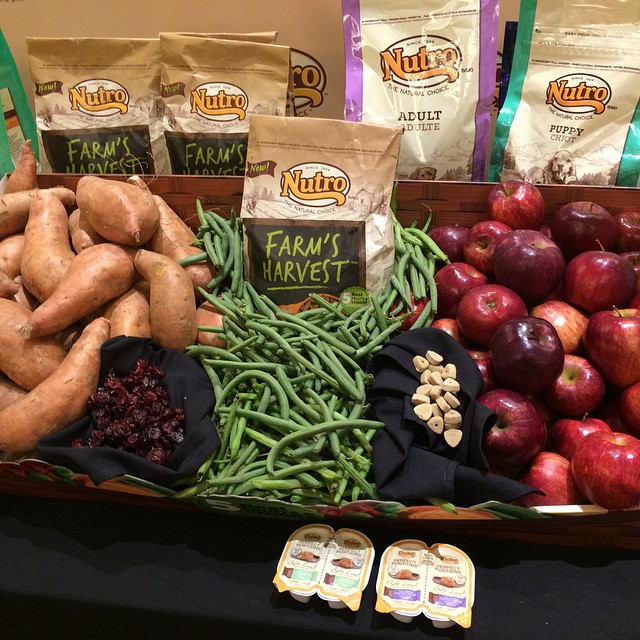 Mars Petcare: Cesar
Being a dog owner, I know that the whole world revolves around one thing and one thing only – food. This means that food options needs to be as healthy and tasty as possible. One of the most well known wet dog foods out there that dog owners love is Cesar. At BlogPaws, we learned about their new lineup of Home Delights. What makes these foods so unique is they look and smell like human food, which obviously drives dogs of all sizes crazy! As you can see, Reya was a fan!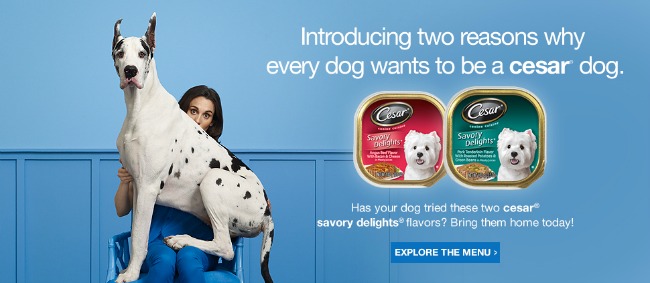 Mars Petcare: Pedigree
One of the booths that probably surprised me the most at BlogPaws was Pedigree. Honesty, I knew very little about the brand, other than they made both wet and dry dog food. Many dogs there seemed to be loving their new Meatier Recipe kibble and we were excited to bring some home with us too. Currently, Pedigree is the number one brand of dog food in the world, offering a wide variety of products for different dog life stages.  As well, I was delighted when I heard that Pedigree has donated more than 20 million pounds of food to shelter dogs since 2008. With their new meatier recipe and Wet Homestyle food innovations, it isn't too surprising that Pedigree is a brand people all over the world can trust.
What was the biggest surprise to me was that I didn't know they made dental treats for dogs. These clinically proven oral care treats reduce tarter, plaque buildup, and freshen dogs breath. Reya absolutely LOVED these treats and kept wanting to go back to their booth, hoping for more! What's better than having treats that are great for your dog's dental health?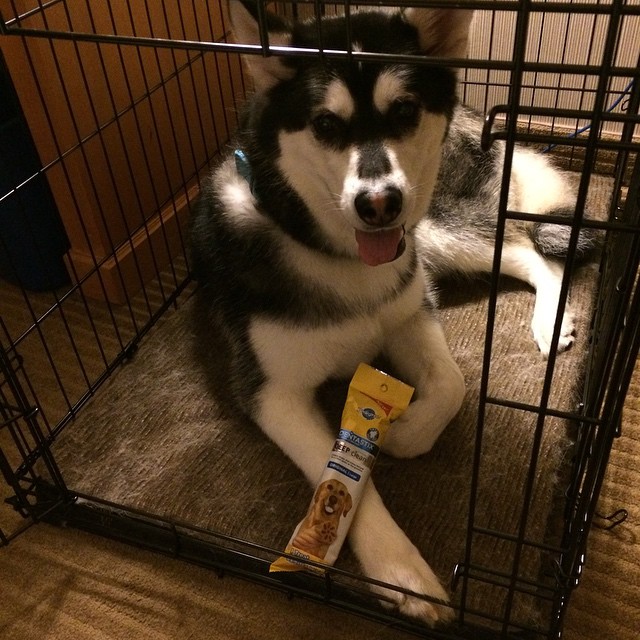 Mars Petcare: Sheba
Like all cat owners, I know the importance of dinner  time. Treat and dinner time is extra special to cats,and the food better be filled with amazing flavor and a texture they love or you will get snubbed! At least, this is how my cats have always been. One of the brands that my kitties have always liked, however,is Sheba.  Sheba Entrees  are made with real meat (beef, poultry or seafood) as the first ingredient and are formulated without any grain, gluten or fillers, making them perfect for even the pickiest cats. Probably the coolest thing I was introduced to at BlogPaws was their new Perfect Portion meals, which separates the food into two sealed servings that can be separated, making sure you aren't wasting any food and that there are zero leftovers every time. To say the least, we know this will make treat time easier with our picky kitty!

Mars Petcare: Temptations
As a cat owner, I have to say I am extremely excited for my elderly kitty Lucie to try Temptations treats. Like many cats, she has slowed down a bit as she has gotten older, but she is still feisty and ready to play at a moment's notice. While Temptations has always been famous for being the treats "Cats Can't Resist" with their unique dual texture (crunchy outside, soft inside), it seemed like the perfect combination when they started getting into the play market.  After seeing their Snacky Mouse at Global Innovation Center, I couldn't wait to buy one of these and see what Lucie thought of this cool toy. I mean, is there anything better than seeing an elderly cat acting like a kitten again?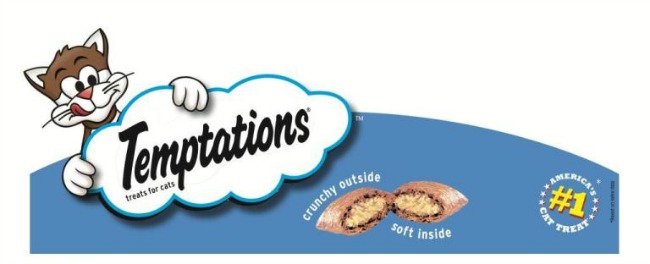 In the end, we were excited to learn about so many amazing brands. BlogPaws was such an amazing experience for all of us and we can't wait to attend BlogPaws next year in Phoenix, Arizona. Of course, we also can't wait to see what new and exciting Mars Petcare products we will see next year as well!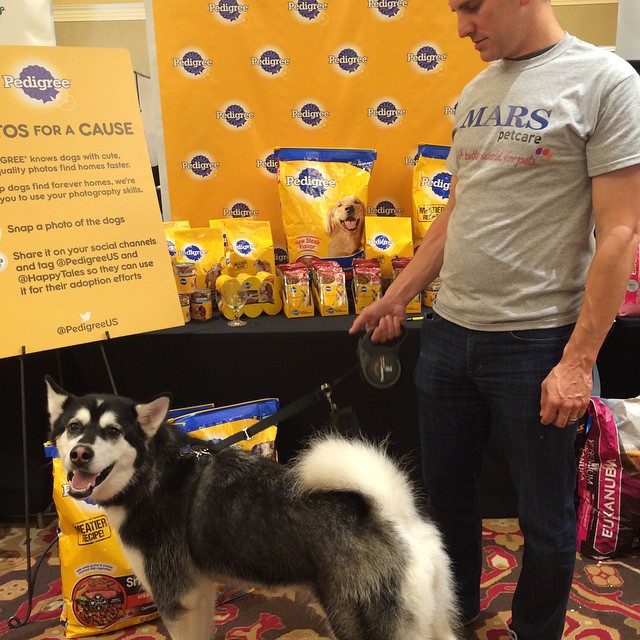 Disclosure: Budget Earth received financial compensation for this post in the form of sponsorship for the BlogPaws Pet Conference in Nashville, Tennessee.  That said, all opinions are my own honest assessment, and may differ from our readers' opinions. 
Would you like to have your products featured in a giveaway event? Want to increase your social media exposure? Contact susan.l.bewley@gmail.com to see how I can help YOUR company today!