Disclosure: I received these products for free to review. The opinions in my review are honest and my own.
My husband will be the first to tell anyone that I am addicted to candles. I have them all over our house and I love to find unique scents. To me, they are perfect for decorating and can make any room smell amazing. Maybe I'm crazy but a good candle really helps me feel relaxed and at home. The problem with candles however is that they can get pricey fast. Yankee Candles and other hand crafted candles can be over $30 a candle, which is pretty steep for a girl like me who is trying to live on a budget. Recently, however, I learned that Air Wick has come out with a new collection of candles that are designed to not only be budget friendly, but leave your home smelling better than ever!
Air Wick Good To Be Home Candles: What Is It?
Looking for great smelling, boutique style candles at an unbeatable price? If so, we think you will love Air Wick's Good To Be Home Candle Collection. These beautiful candles were crafted by the Air Wick fragrance experts to not only smell amazing, but accent your own home decor so that they can colorfully complement any room. Best of all, each candle is made using only natural essential oils, giving you an amazing scent each time you burn your favorite candle. Currently, these candles are available in eight wonderful fragrances – Fluffy Linen, Creamy Vanilla Milkshake, Lemonade Stand, Fresh Berry Picking, Baking Cookies, Sunset Porch Swing, Freshly Cut Bouquet, and Unwind Time.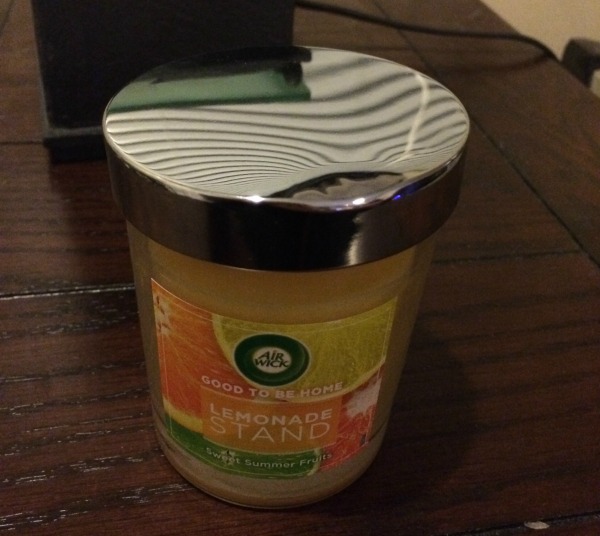 Air Wick Good To Be Home Candles: Overall
I will be honest, I have not tried an Air Wick product in years. When my candle first arrived in the mail, I wasn't for sure what to think but I didn't have very high expectations for a candle that was so inexpensive. Once I opened the lid on my lemonade stand candle, however, I was immediately blown away. This candle smelled absolutely amazing! Even unlit, with the lid off it was giving my office the most pleasant , subtle scent. It was even better once we lit the candle. The candle's scent itself isn't too sweet, but has a very nice citrus scent, which I found very relaxing and calming. Now, I can't wait to get another one of these candles and try out another scent (probably the Fresh Picked Berries candle). Based on my own experience, I am delighted to give the Air Wick Good To Be Home Candle Collection an A+ rating and consider this candle a true bargain!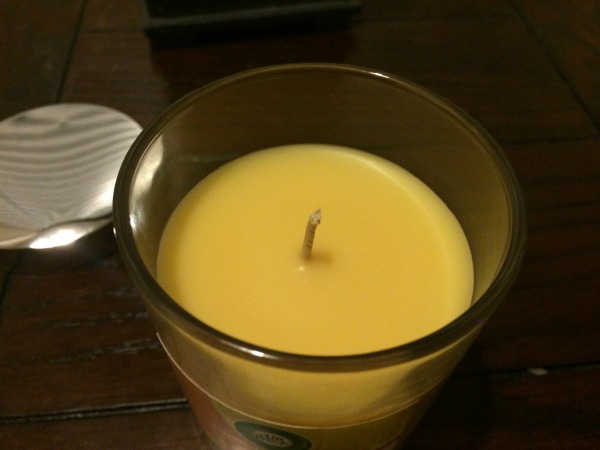 Air Wick Good To Be Home Candles: Where to Purchase
Would you like to purchase one of these wonderful candles for yourself? You can find all 8 fragrances in the Air Wick Good To Be Home Candles Collection at your local Wal-Mart for only $4.99 a candle.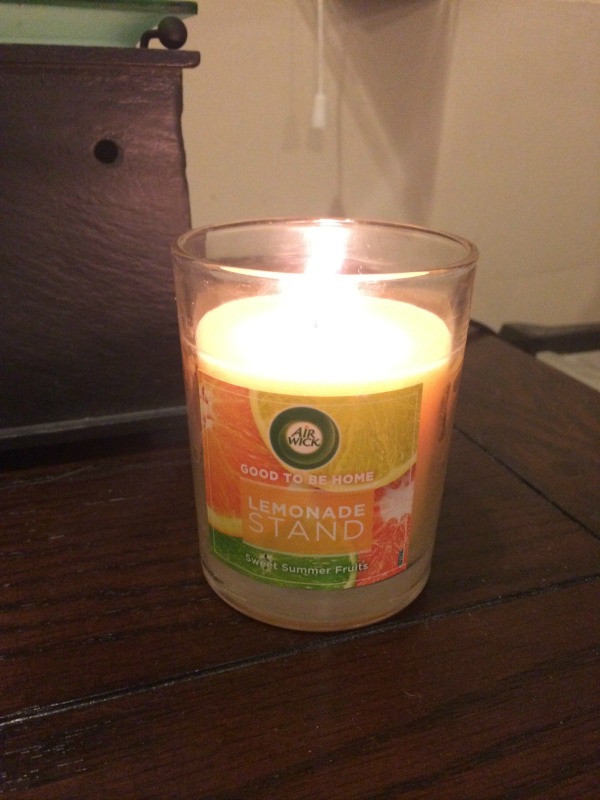 Disclosure: Budget Earth did not receive monetary compensation but did receive products for review purposes. All opinions on this product are my own and may differ from our readers' opinions.
Would you like to have your products featured in a giveaway event? Want to increase your social media exposure? Contact susan.l.bewley@gmail.com to see how I can help YOUR company today!