Disclosure: I received this product for free as part of a review and giveaway opportunity with Bookieboo, LLC. The opinions in my review are honest and my own.
Like many women, I am worried about the condition of my skin. I am always on the lookout for new moisturizers. The problem with many of them, however, is that they don't contain any form of sun protection. It's the one feature that many of the natural moisturizers just can't seem to offer. Recently, however, I learned about a company that didn't just make organic lotions, but lotions that actually build in SPF protection – Goddess Garden Organics! To say the least, I was very excited when I found out was going to be able to try it for free through a Bookieboo promotion. Once it arrived in the mail, I couldn't wait to try it!
Goddess Garden Organics: Who Are They
Goddess Garden Organics is one of the few companies on the market that make sun protection products. Unlike other companies that use more complex, synthetic ingredients, they use natural minerals such as zinc oxide and titanium dioxide as active ingredients. Currently, their family of sun care products include items for adults, kids, babies, and facial sunscreens. This female owned products is proud that they maintain a lower carbon footprint while making their products and use environmentally sustainable business practices. When you use their products, you know you are giving your family the best sun protection without introducing them to dangerous chemicals.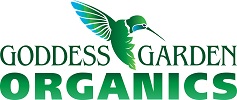 Goddess Garden Organics: Effectiveness
Like many people who enjoy natural products, the first thing I did when I found out I was reviewing this products was look into the ingredients. I was surprised to find that that the Goddess Garden Organic cream was 91% organic, making it the highest certified organic body lotion with SPF on the market. Even better, it was pretty easy to go down the ingredient list. Some of the ingredients were using scientific names, but overall, it passed my ingredient test.
What really surprised me was the thickness of the cream. This cream is very thick and a little goes a long way, making it a great buy for the money. Just a little bit of cream can easily moisturize not just your hands, but arms as well. Best of all, the cream feels slightly cool and luxurious, making your hands feel softer and refreshed. To say the least, I was rather impressed with how quickly this lotion made my skin feel amazing!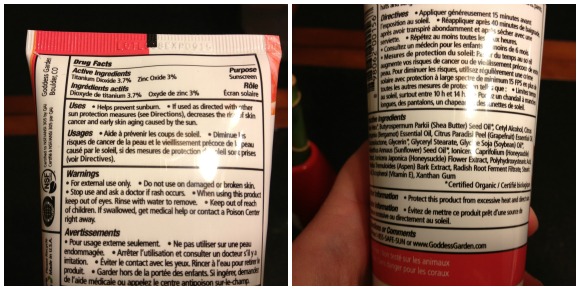 Goddess Garden Organic: Scent
If I had to pick the one thing I liked most about these creams, it has to be the scent! Each of Goddess Garden Organics creams smell absolutely amazing! For my review, I was sent the Grapefruit Bergamot. This scent smells just like a freshly cut grapefruit! I was also sent samples of the other scents – Lavender Mint & Tangerine Lavender – which smelled just as amazing. If you are someone who truly enjoys fragrant creams, but don't want the nasty chemicals that come with them, this is the right cream for you!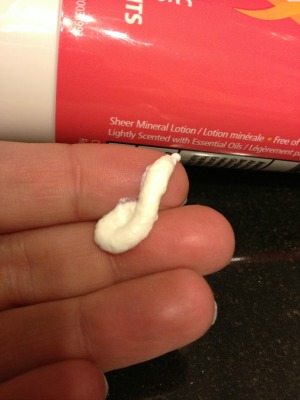 Goddess Garden Organic: Overall
What do I think of this cream? I think that Goddess Garden's Organic Daily Lotion may be the best lotion I have tried in years. While the cream may seem expensive at first glance, I can easily see this bottle lasting for months! Even better, I know I'm not exposing myself to nasty chemicals, making me feel more confident about using a moisturizer daily. Based on my own experience, I am happy to give this cream an A+ rating!
Goddess Garden Organic: Where to Purchase
Want to purchase some of this wonderful cream? You can purchase Goddess Garden Organic lotion at Amazon.com, Kroger, Whole Foods, and many other amazing retailers. You can find the full list of retailers who sell their products through their store locator menu on their website. You can also purchase any of their products, including the Goddess Garden Organic Daily Lotion on the Goddess Garden Organic website.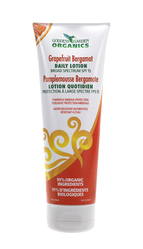 Disclosure: Budget Earth did not receive compensation for this review but did receive free products from Goddess Garden Organics for review purposes. All opinions on this product are my own and may differ from our readers' opinions.
Would you like to have your products featured in a similar giveaway event? Want to increase your social media exposure before the holiday season? See how we can help! Contact susan.l.bewley@gmail.com to see what we can do for your company!