Disclosure: I received this product for free to review. The opinions in my review are honest and my own.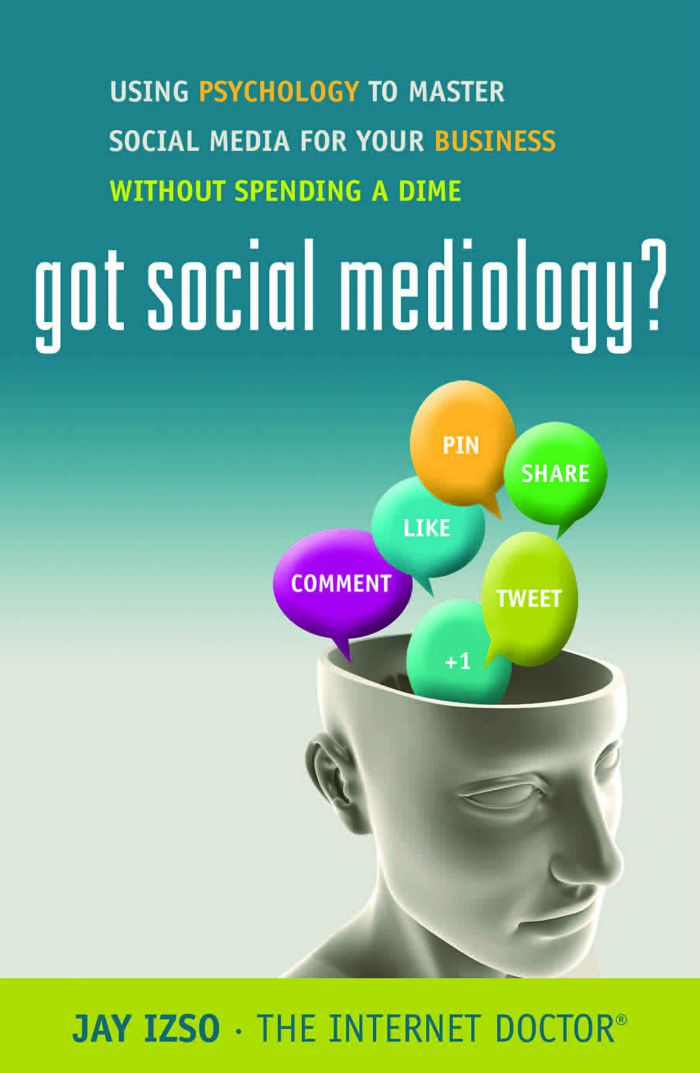 In today's busy world, it isn't too shocking that bloggers and businesses are overwhelmed by social media. The moment we think we have something figured out, the different networks pull the rug from underneath us, leaving us wondering what we should be doing next. What's worse, is that those who chose to follow us are having a difficult time seeing us on various networks, leading to frustration all around. Of course, the worst is when we first start learning about the rights and wrongs of networks – not just their TOS, but what others want to see. No one wants to be spammed or advertised at, so it's important we all find a balance that leaves all of us happy. Recently I read a fascinating book that goes into the psychology of social media and how any business can master it without spending much money at all – Got Social Mediology? by Jay Izso.
Got Social Mediology?: What is It?
Looking for a book to teach you the ins and out of social media from a psychological approach? If so, we think you will love Got Social Mediology by Jay Izso. This book is designed for professionals who feel overwhelmed by the technology, language, and culture that surrounds social media. While reading, you will learn a simple, yet revolutionary approach to social media teaching you how to build authentic relationships  that will not only help your business, but teach you how to do so without spending a dime (or at least very little money). Best of all, the book takes a witty, no nonsense approach to social media, making it far from a dry read as the author dispel myths and teaches you how to avoid pitfalls that can hurt many businesses with social media.
Got Social Mediology?: Overall
Honestly, I thought it was a very fascinating read. While much of the advice seems like common sense for someone with a lot of social media experience, other tidbits of advice give you quite a bit to ponder and consider, even if you are a seasoned social media manager. Probably the most valuable areas of discussion for me were Google+ and LinkedIn, which both seem like intimidating beasts to someone used to casual conversations on Facebook and sometimes Twitter. Really, I think this book is a must-read for anyone who owns a business and is planning on taking care of their social media channels either directly, or by someone internal to their small company. Based on my own experience, I am happy to give this book an A rating.
Got Social Mediology?: Where to Purchase
Want to read this book yourself? You can buy Got Social Mediology? on Amazon.com for $12.55 in hardcover or $9.99 for your Kindle!
Disclosure: Budget Earth did not receive monetary compensation for this review, but did receive products for review purposes.  All opinions on this product are my own honest assessment, and may differ from our readers' opinions. 
Would you like to have your products featured in a giveaway event? Want to increase your social media exposure? Contact susan.l.bewley@gmail.com to see how I can help YOUR company today!