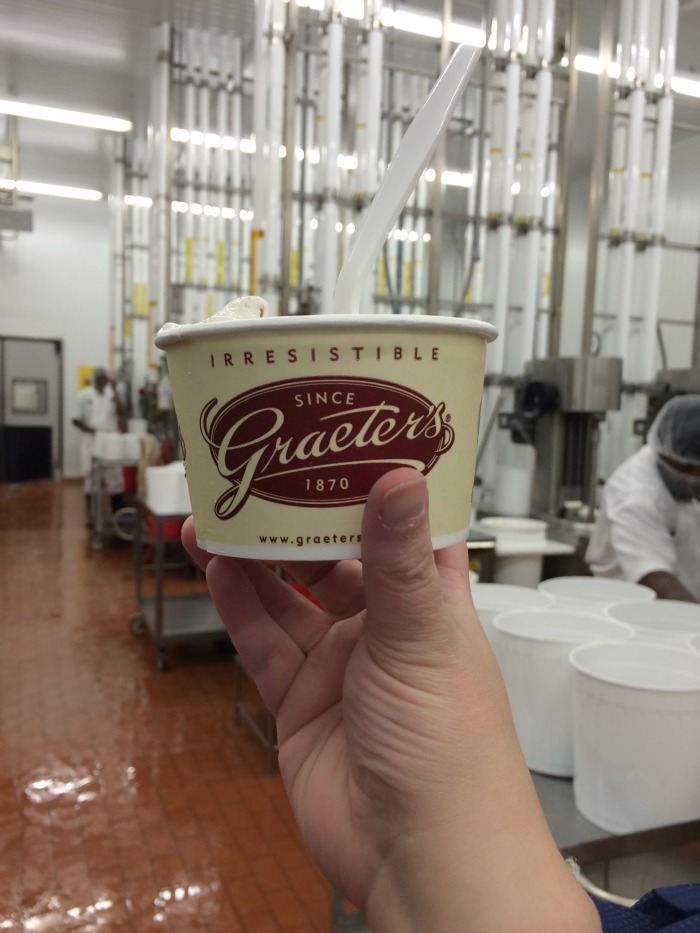 Do you love ice cream? Personally, I am a big fan of high quality ice cream. I'm not talking about the cheap stuff made from mostly milk, but honest ice cream – made with real cream. While there are a few brands I have grown to love, nothing beats my all time favorite ice cream made in my local area – Graeter's. For those who have never heard of the brand, they are a local company to the Cincinnati area that makes handcrafted ice cream using a French pot process that they have been using since 1870. Their custard and flavor bases are vat-pasteurized to develop the best possible flavor possible, creating an amazing treat that families have enjoyed for generations. With how much my family loves their ice cream, I was excited when we had an opportunity to tour their facility!
On the day of the tour, I drove to the Cincinnati area, eager to see how my favorite ice cream was made. Once I got to the Graeter's headquarters and factory, I couldn't wait to get inside, where the other bloggers taking the tour were meeting up with our guide. After learning a bit about the history of  Graeter's, we went downstairs to the factory itself.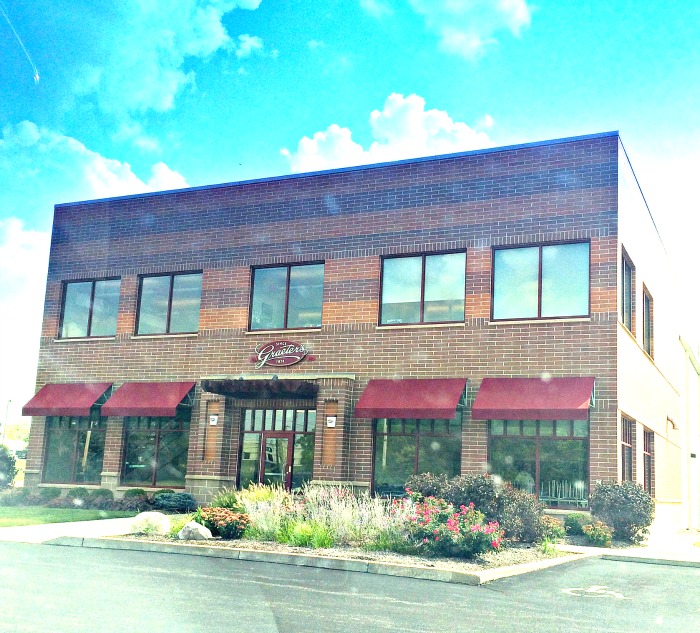 First, however, we needed to get suited up. If there was one thing that was stressed to us many time before started the tour, it was how important cleanliness was to Graeter's. They rarely offer tours – not becuase they have something to hide, but for cleanliness reasons. The more people they have going in and out of the facility, the more likely it is for something to be contaminated. To avoid that, we had to wear booties, a smock, and a hair net. As you can see from the picture below, they were taking things seriously on this tour. Also, if you see any white foam in any of the pictures, don't panic! This is an anti-bacterial foam sprayed on the floor automatically every so often to keep everything as sanitary as possible.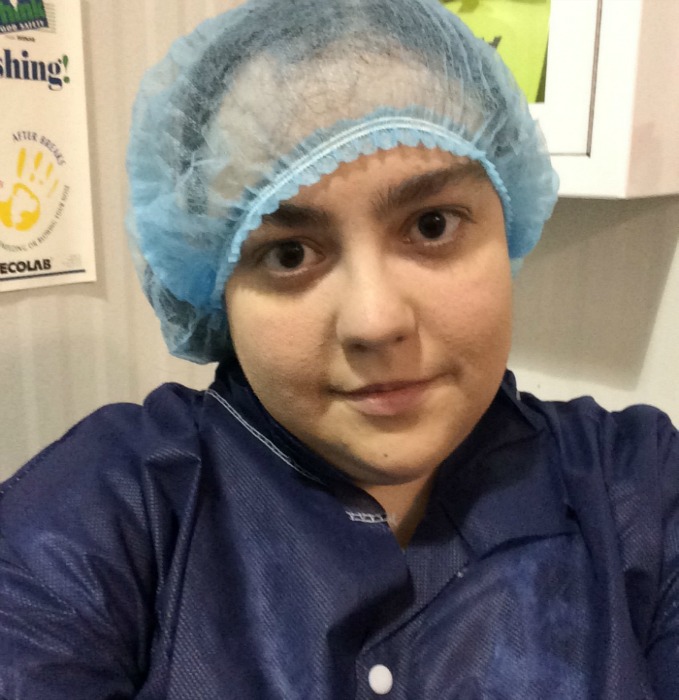 From there, we went to the first step of making our favorite ice cream – making the mix.  They first start with high quality ingredients. We first saw how the mixture is created with awesome ingredients, where they are mixed in a giant mixer until the is at the perfect smoothness and has a consistent texture. From there, it starts the pasteurization process, where it is put through a 12 step process to kill bacteria before it is pumped to its next location for cooking. One of the things they do is very slowly raise the temperature to help preserve flavor. To make sure everything works properly and that nothing gets contaminated, time and temperature of each batch is very carefully monitored by charts throughout the room.  Once it is cooked, it is held for, at most, 96 hours before it goes being frozen into ice cream.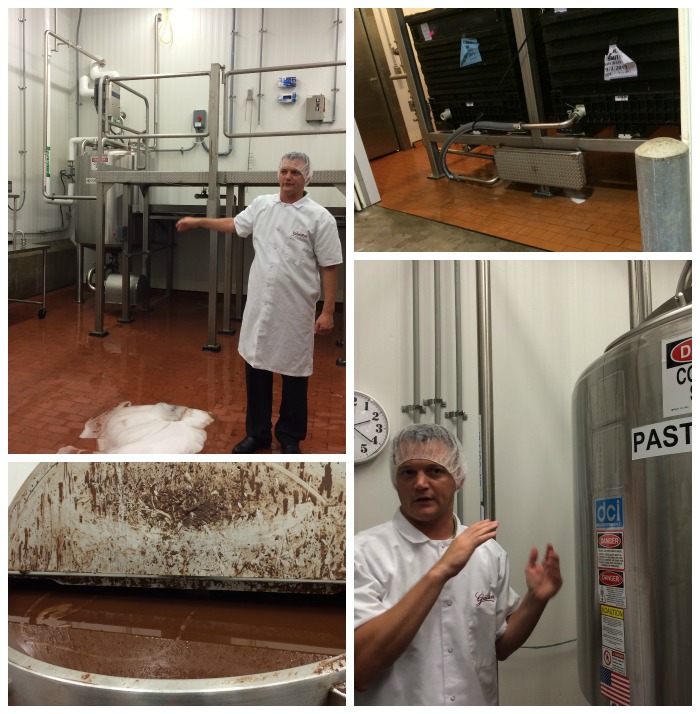 Before I move on to the ice cream getting frozen, I want to talk a bit about the ingredients. As someone who has allergies, I was amazed at all the steps they take to make sure there isn't any form of cross contamination. First off, they start by storing all the ingredients that are known allergens away from other ingredients so that if any package leaks, it doesn't cross-contaminate other ingredients. Not only do they have a work-shift that focuses solely on cleaning, but everything is tested regularly to make sure contaminants aren't on any of the equipment. Allergen control and cleanliness is a major priority to Graeter's, making it the perfect company for people with minor to serious allergies (like me).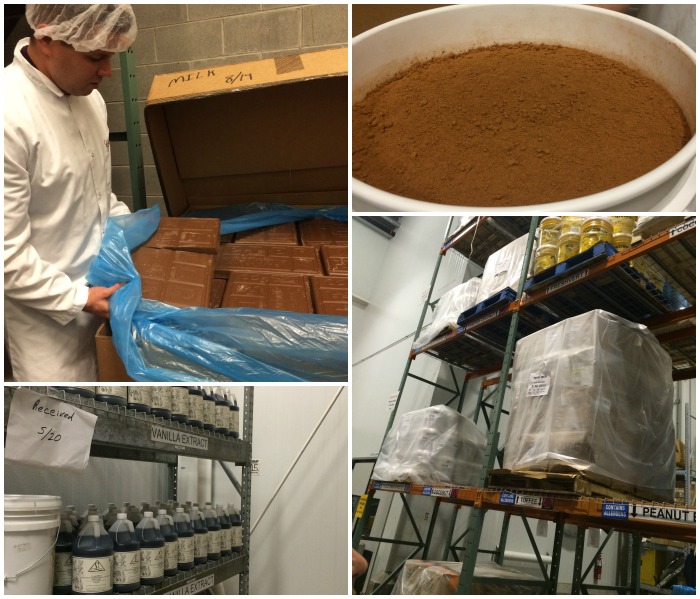 Next, I have to admit, was my favorite part – seeing the ice cream being made. On the day I was taking the tour, they were making one of the hardest ice creams for those on the floor – Cookies and Cream. Here is where we saw the ice cream being made, one batch at a time, in 2 1/2 gallon French pots.  One employee was preparing Oreo cookies, while others were quickly working on the ice cream itself. As you can see from the pictures, everything is very organized and moves quickly.  Each employee gets a batch of the mix which is pumped into the room and brings it to the pot, where it is mixed to perfection. Once the mix is brought to the French pot, however, magic begins to happen!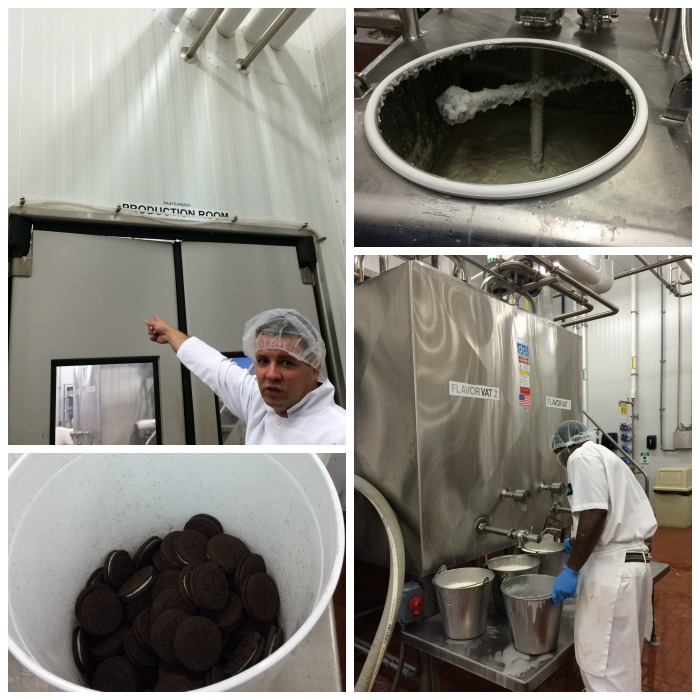 Inside the French pot, the ice cream begins to freeze. Before it gets too cold, however, high quality, melted chocolate is poured into the mixture, as well as the cookies. From there, the machine naturally mixes it and breaks up the cookies. This is how you sometimes end up with wonderful, mostly whole cookies in the ice cream that taste absolutely heavenly. As you can see, the ice cream looks absolutely amazing. As it finishes, it is placed into buckets, where it is then hand packed into the Graeter's containers.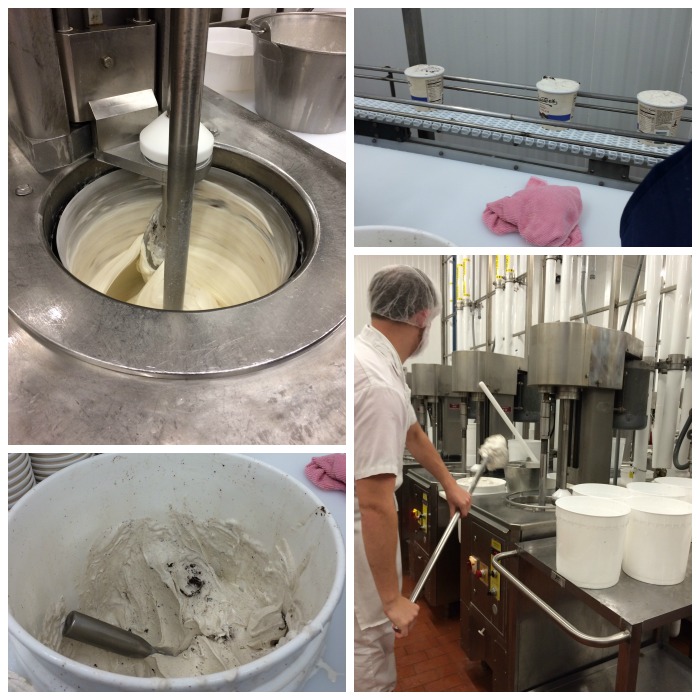 Once the ice cream is packaged, it is then put through a special system where it not only sealed, but x-rayed, dated, and then placed upside down. Being placed upside down is important so that it completely freezes properly. From there, the ice cream is prepared to go out on trucks, where it is sent to stores or grocery stores for people like you and me to enjoy!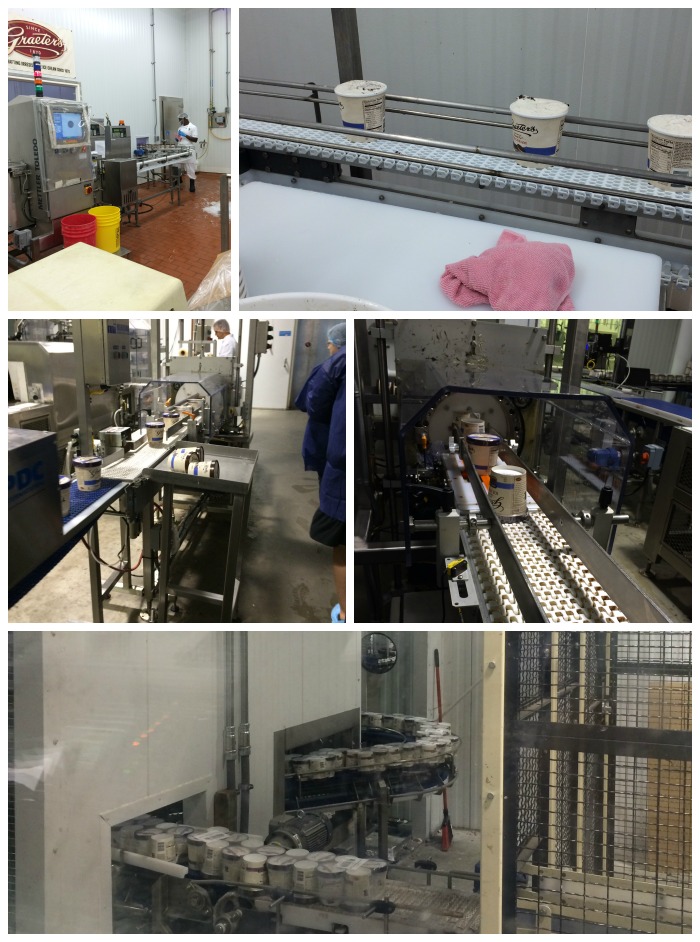 Once we finished seeing the ice cream being made, we got to hear some fun, interesting facts about Graeter's, including stories about their famous Black Raspberry ice cream. What truly blew my mind was just how much of this ice cream they make. While I knew it was their number one selling ice cream,  I didn't know that they were the second largest purchaser in the world of black raspberries, only being beaten by Smuckers (around 30% of crops alone go to Greater's). As well, the color of the ice cream itself is the true color of the black raspberries. They pick only the best black raspberries from the crop, paying over $300 a gallon for black raspberries. Wow!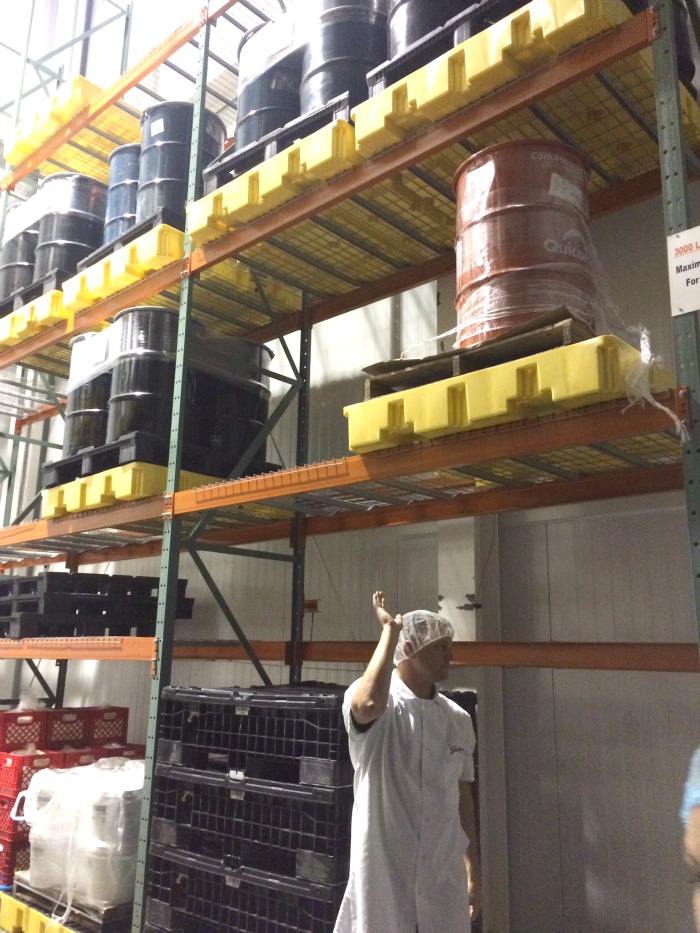 As well, we were told a fun story about why Graeter's isn't afraid to show others how their ice cream is made. Unlike other ice cream companies, keeping their ice cream high quality and using the same process is very important. Actually, it is very costly and as one of their owners said in an interview decades ago, "No one is stupid enough to copy us!" To them, giving us high quality ice cream is more important than maximising profit.
Want to know my favorite part of the tour though? All of us got to have ice cream straight from the assembly line! How cool is that? If you are a fan of high quality ice cream, I highly recommend giving Graeter's ice cream a try! To see where it is sold near you, make sure to check out their store locator or you can visit your local neighborhood store.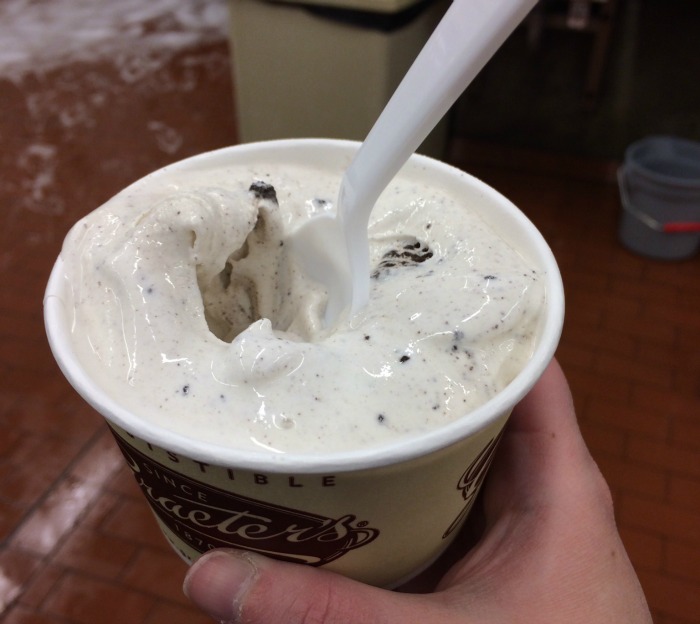 Want to learn more? Check out Graeter's on Social Media!
Facebook | Twitter | Instagram | Pinterest | Youtube