Disclosure: I received these products for free to review. The opinions in my review are honest and my own.
As some of you know, I am a candle addict. I have candles and wax tarts throughout my house, both for decorations and for use. Don't get me wrong, I love making my own candles, but sometimes it's nice getting a ready-made candle in a specialty scent, or ones that have little surprises inside. Of course, when I'm talking about candles with surprises I'm talking about Diamond Candles. They are large, wonderfully scented soy candles with a ring inside with a value between $10 to $5,000! Over the years I have bought quite a few of their candles, and as you guys know, periodically love sharing my candle love with my readers. Knowing that I am a HUGE fan, Diamond Candles recently asked me to review their Tropical Retreat Ring Candle. Of course, I anxiously kept checking the mail, anxiously waiting for my candle to arrive!
Diamond Candle: Who Are They?
Looking for a unique, wonderfully scented candle that is guaranteed to get some attention? If so, we think you will love Diamond Candles! Each Diamond Candle is made using 100% soy wax and using the highest quality essential oils on the market, giving you a truly wonderful experience when you burn your candle each time. Best of all, each of their eco-friendly candles are made right here in the United States, allowing you to support an American business each time you purchase a candle. The best part of Diamond Candles, however, is the surprise ring inside! In every Diamond Candle ring candle you will find wrapped in a special foil and small protected bag, a ring valued anywhere from $10 to $5,000! You never know what the ring will look like so it's a fun surprise each time! After you have tried one of these candles don't be surprised if you are truly addicted!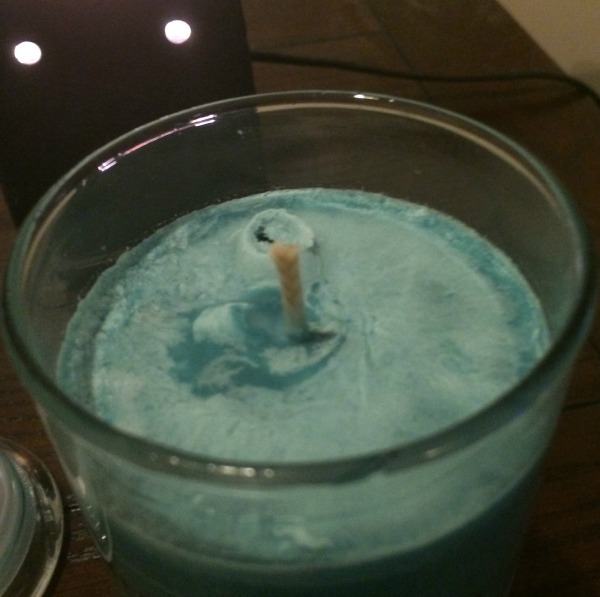 Diamond Candle: Overall
As someone who has been in love with Diamond Candles for awhile, I couldn't wait to try out this new fragrance. The Tropical Retreat Ring candle is a very subtle, luxurious candle that is a blend of green bananas, coconuts, oranges, and grapefruit. Really, it is one of those fragrances that is deserving of a good book and a bubble bath for relaxation. I currently have this candle burning in my office and it is great at keeping me relaxed throughout the day. As well, the scent lasts for quite some time. Even after 10 hours of burning it has kept its fragrance and burns cleanly. Of course, one of the best parts of a Diamond Candle is the little surprise inside. Sure, the ring is likely to be costume jewelry, but there is always that excitement of seeing the beautiful ring inside and hoping you find that 14k symbol on the band. As you can see, I got a pretty faux-silver ring with a purple rhinestone. And, of course, Diamond Candles are a perfect gift for someone in your family or as a nice treat for you after a hard week. Based on my own experience with this candle (and many others before it) I am delighted to give Diamond Candles an A+ rating!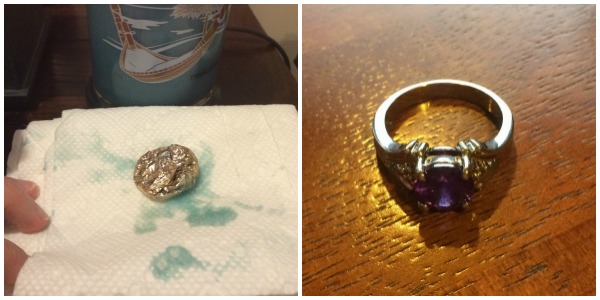 Diamond Candle: Where to Purchase
Would you like to purchase one of these wonderful candles for yourself? You can purchase a ring candle like the Tropical Retreat Ring Candle I got for review for only $24.95. Since their fragrances are changing throughout the year you can find the right candle for any season. Once you have tried one of these luxurious candles, don't be surprised if you are addicted – I am!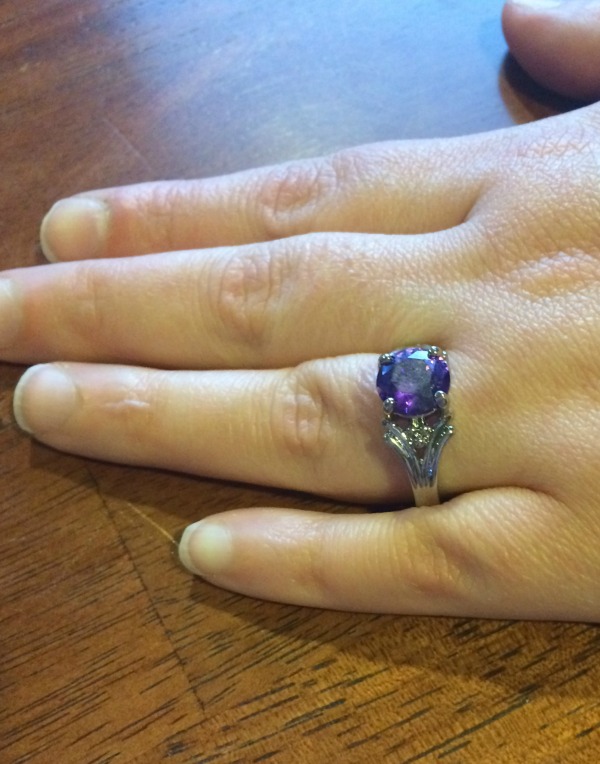 Disclosure: Budget Earth did not receive monetary compensation but did receive products for review purposes. All opinions on this product are my own and may differ from our readers' opinions.
Would you like to have your products featured in a giveaway event? Want to increase your social media exposure? Contact susan.l.bewley@gmail.com to see how I can help YOUR company today!