As someone who tries using eco-friendly products, I have found there are a lot of products on the market just aren't worth my time and money. To me, a good product is comparable to if not better than the non-eco-friendly version, leaving your skin feeling amazing and not costing a small fortune. Even though I make some of my own beauty products, I always love to try new things for traveling (or when I'm just feeling lazy). Recently, I found a subscription box service that focuses in only eco-friendly, green beauty products – the Green Grab Bag. Wanting to check out this monthly service myself, I contacted them and they were happy to let me review one of their boxes to see for myself, and share my results with my readers!
Green Grab Bag: What is It
The Green Grab Bag is a subscription box service where you can try a variety of eco-friendly, green beauty products. Knowing that people like us are overwhelmed with choices, they created this box to let us try a sample of different products to let us see which products are worth our time, and which we feel should be avoided. Every item in this box is guaranteed to be free of harmful chemicals and made from eco-friendly, all natural ingredients. As well, you can choose to pay $15 a month to receive 5-6 amazing products per box, or make a box of your own filled with products from their stock of eco-friendly beauty products.
Green Grab Bag: Opening
Green Grab Bag: Aimee's Lotion N Potions Organic Facial Cream
This was one of the products in the Green Grab Bag that I thought was pretty unique and useful. This cream has little to no scent and focuses on minimizing fine lines and wrinkles. Being vitamin rich, it is one of those skin care products that is perfect for daily use, especially just out of the shower. I found that my skin felt quite a bit softer and less dry, one of the problems I have had with the summer time heat and air conditioning.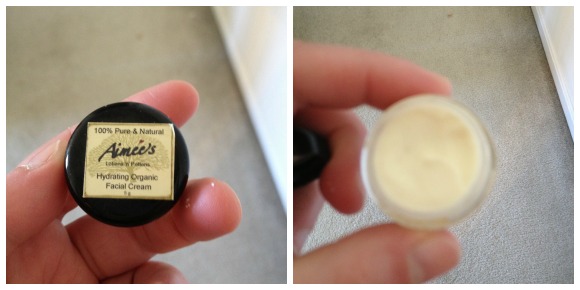 Green Grab Bag: Gnarly Whale Thai Coconut Beach Wave
I was a bit indifferent to this product. I found I got some nice volume from it and it smelled pretty good. The only reason it may not work well for me is that I do use natural products to help straighten my hair. It may have interacted with those. I don't consider it a bad product though so it may work when I'm not using other products.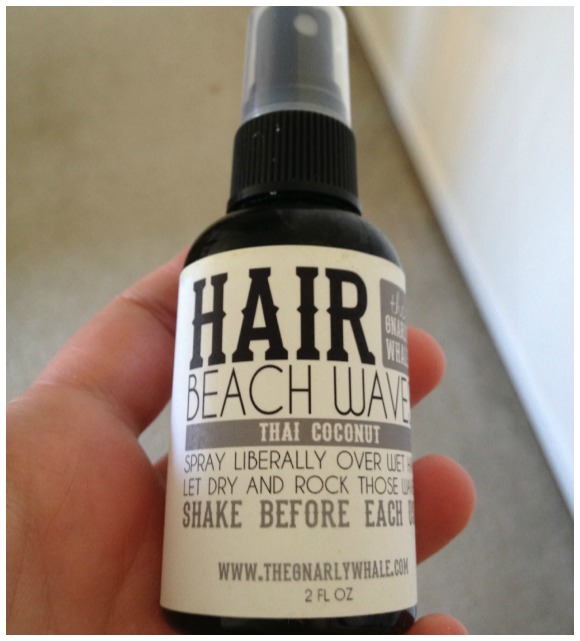 Green Grab Bag: Colorodo Aromatic Razz Tightening Serum
I'll be honest with everyone, I really tried to like this product. I loved the idea of having a skin tightening serum that worked and made my skin smell soft. I couldn't get past the scent of this stuff. I know some people may like it but it turned my stomach. Even my husband asked me not to use it. For this reason, I am unsure if it works as directed since I couldn't bring myself to put this on my face.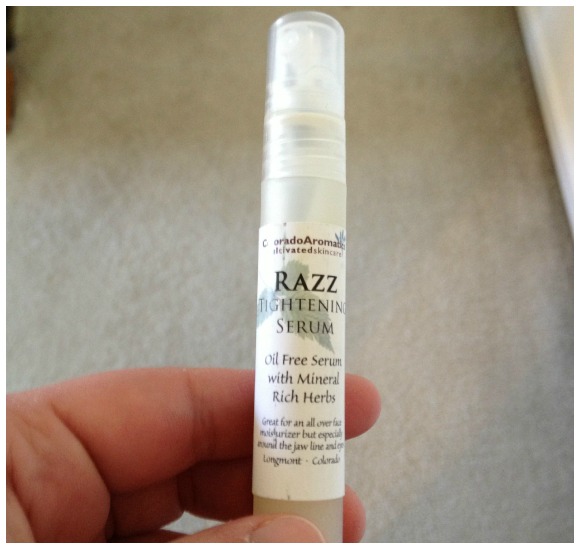 Green Grab Bag: La Isha Organic Coconut Skin Polish
Out of all the products in the Green Grab Bag, this has to be my favorite. This skin polish smells amazing and seems like a coconut and salt mixture. It seems truly like one of those products you would expect to see at an expensive spa. Even better, your skin feels amazing after using it! it is also safe enough to use on your face, making it the perfect weekend treat!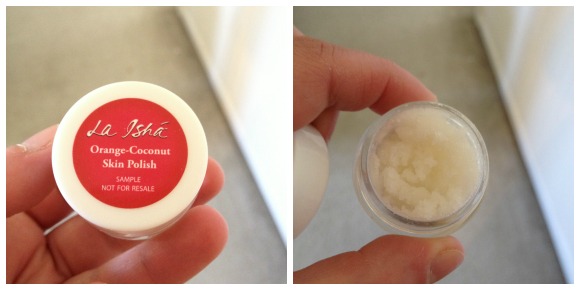 Green Grab Bag: Alex & Co Pink Grapefruit Lip Balm
Okay, this lip balm truly won me over. I am usually not one of those people who go crazy over lip balm since I have been a fan of Burt's Bees for quite some time. This pink grapefruit lip balm however is really amazing. It has a great scent, taste, and start working quickly on dry lips. I also found the scent to be quite soothing, making it more like a small treat throughout my day.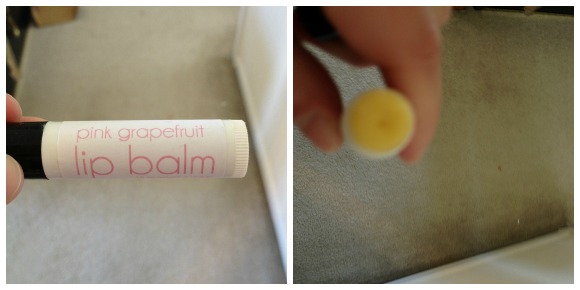 Green Grab Bag: Merlot Natural Grape Seed Skin Care 100% Grape Seed Oil
I have to admit, I am not one of those women sold on grape seed oil. While it does help soften cuticles, I have never seen signs of it helping with scarring. As well, it feels very greasy on the skin, something that I personally can't stand. Since I have a prejudice already against grape seed oil, I am witholding judgment on this product.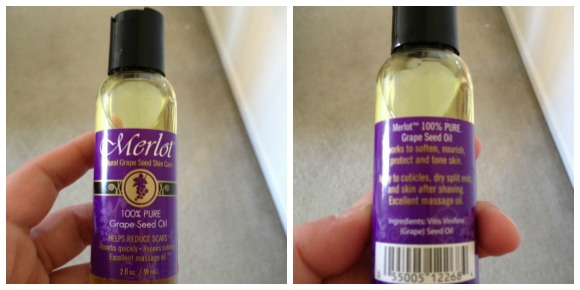 Green Grab Bag: Overall
Overall, I thought this box was very hit or miss. I liked half of the product in this box, which I thought was pretty good. For a monthly box, intended for trying new things, I don't think that is too bad. I am hoping at some point in the future to try their build your own box to try samples of products that I think sound interesting. Since the box did expose me to a variety of fun and unique products, I will give this box an A- rating. While the box does seem a bit pricy at $15 a month, it does exposure you to a variety of fun and unique products.