Disclosure: I received these products for free to review. The opinions in my review are honest and my own.
Do you love yogurt? I am absolutely obsessed with it. You can find a variety of different types of yogurt in our fridge at any time, ranging from Greek to European style yogurt. While I love yogurt, I have to eat it very sparingly since it can upset my stomach – the downside of being lactose intolerant. While there are many yogurts on the market designed for people like me, most of them taste…well…gross. Recently, however, I decided to start giving more lactose free products a chance. As I was experimenting with different products, I was approached by Redwood Hill Farms, wanting to know if I would like to try some of their goat milk and cow milk products. Being someone who loves different types of dairy, I eagerly awaited the arrival of my sampling package!
Green Valley Organic & Redwood Hill Farm: Who Are They
Looking for a selection of dairy products that are not only delicious but healthy, too? If so, we would love to introduce you to Redwood Hills Farm and Green Valley Organics. The Redwood Hills farm produces goat milk products, such as yogurt, kefir, and course, cheese! Since 1968, this small farm has been producing high quality products that are loved by people all over the United States. Their products are made using organic farming techniques and are GMO free, making them perfect for everyone! The dairy farm that is owned by them is certified organic, making it a safe choice for any family. Best of all, they try being as environmentally friendly as possible, using solar power on their farm and being proud to be Certified Humane on both of their farms!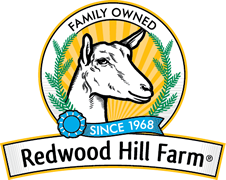 Green Valley Organic: Delicious Yogurt & More
Since my husband isn't a huge fan of goat dairy, we first got into the Green Valley Organic products. Since I'm a yogurt girl, the first thing I decided to try was their honey yogurt. I will freely admit, this is one of the best yogurts I have ever put in my mouth, hands down. It is creamy, flavorful, and doesn't have any nasty aftertastes. The Kefir was just as tasty. So far, my favorites out of the Green Valley Organic line have to be the honey yogurt, and the Strawberry Pomegrante Acai kefir. Both of these products are truly amazing. While I have the sour cream as well, I still haven't had the chance to fully try it (I'm planning on using it in enchiladas later this week).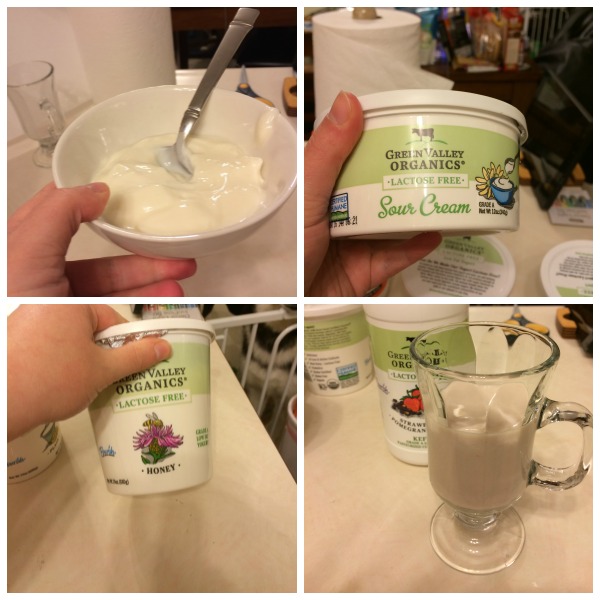 Redwood Hill Farm: Goats Yogurt & More
While my husband had previous, less than positive experiences with goat dairy, I had not. Even though he was nervous, I was excited to try these products and couldn't wait to have my first experience with goats milk. One of the first products I tried was the Mango Orange Pineapple Kefir. In all honesty, I was surprised with just how great this kefir tasted. It really didn't seem like health food – more like a dessert! It was just so yummy! The yogurt was just as tasty in my opinion, though my husband disagreed – he complained of an aftertaste. It had a nice, creamy taste with just a bit of sweetness, making it the great addition to just about any breakfast. While those products were amazing, nothing tasted as great as the goat cheese spreads. So far, the chevre spread (garlic chive and roasted chili) are our favorites. I have been eating these two almost daily on crackers as a little pick me up snack.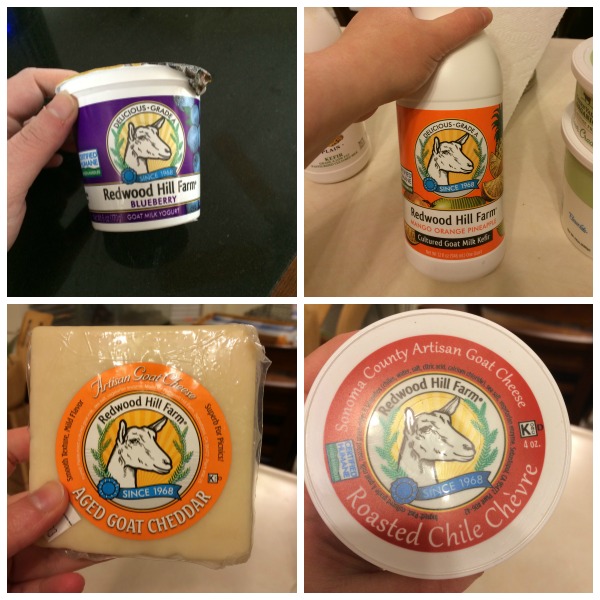 Green Valley Organic & Redwood Hill Farm: Overview
So far, I am very torn. I'm not sure if I like Green Valley Organic or Redwood Hill Farm's products better. Both taste absolutely amazing and I am looking forward to my next trip into Cincinnati to go to Whole Foods to pick up more. Being out of the Green Valley Farm Organic Honey Yogurt and the Redwood Hill Farm Mango Orange Pineapple Kefir has been driving me crazy. I didn't know you could so quickly get addicted to dairy products! Based on my own experience with these delicious products, I am excited to give both of these companies and their products a Budget Earth A+ rating!
Green Valley Organic & Redwood Hill Farm: Where to Purchase
Would you like to try some of this delicious yogurt for yourself? You can purchase Redwood Hill Farm goat milk products and Green Valley Organic products at most Whole Food locations. To see a full list of all the stores in your area that carry these products, make sure to check out the Green Valley store locator & the Redwood Hill Farm store locator available on their website. If you are looking for high quality cow & goat dairy products, I highly recommend giving these products a try!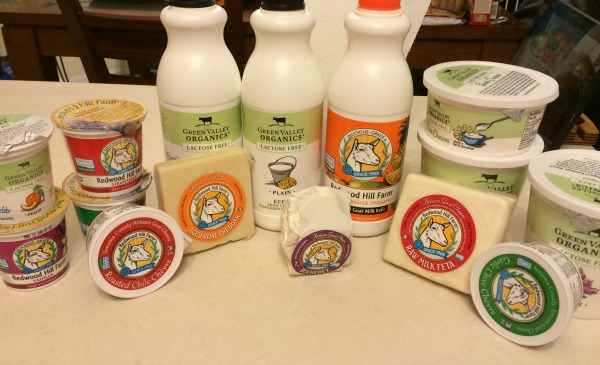 Disclosure: Budget Earth did not receive compensation but did receive products for review purposes. All opinions on this product are my own and may differ from our readers' opinions.
Would you like to have your products featured in a giveaway event? Want to increase your social media exposure this holiday season? See how Mom Powered Media can help! Contact susan.l.bewley@gmail.com to see what we can do for your company!