Disclosure: I received these products for free to review. The opinions in my review are honest and my own.
While I have never had an issue with my vacuum, it has lead to a lot of aches and pains with a two story house with a finished basement. Our old Dyson is very heavy and without the assistance of my husband, it is almost impossible to get it up and down stairs with my height. It isn't that I can't carry it, but the vacuum is nearly as tall as me AND heavy. Since we need a better vacuum for both sets of stairs, we decided to start looking at various light vacuums on the market. As we were searching, we discovered the Gtech AirRam. Wanting to learn more about it, I reached out to the company, who asked me to review this super light vacuum. Excited, I waited anxiously for it to arrive, knowing that this could very well be the answer to our stair problem!
Gtech AirRam: What is It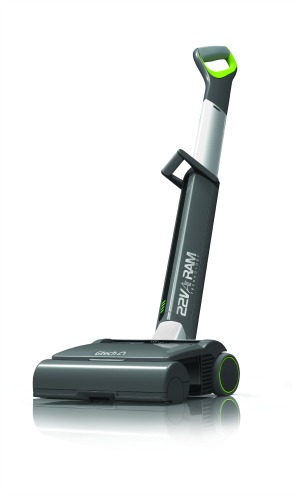 Looking for a high quality vacuum that is not only light but gives you the power to clean anywhere in your home easily? If so, you will love the
Gtech AirRam
. This eco-friendly vacuum is bagless, cordless, and lightweight, allowing you to clean for up to 40 minutes on a single battery charge. While it may look small, it holds just as much debris as a leading cylinder vacuum cleaners. What allows it do so much while still being small is that it compresses vacuuming debris into tidy bales. This also means you no longer have to deal with messy dust flying out of that aggravates allergies.
Want to know what makes this vacuum even better? With its 4 inch profile it can get under furniture easily, making cleaning under furniture a breeze. It even works on all type of flooring, allowing you to easily clean carpet, hardwood, and even stairs! With its energy efficient and easy to use design, it could easily be the perfect vacuum for every household! To learn more, make sure to check out the awesome video below about the GTech AirRam.
Gtech AirRam: Overall
Before I go any further, I have to say this vacuum is absolutely awesome. When I first started vacuuming I couldn't believe this little vacuum was so powerful. It was grabbing the carpet and picking up things that sometimes give our Dyson issues. Best of all, it was very easy to maneuver, allowing me to clean just about anywhere in the house. Where it really shined, however, was with our stairs. My husband and I both were able to easily manipulate it on the stairs, and our stairs looked great afterward (maybe the best since we moved in the house). While you may still have to get tight corners and along the wallboard with a hosed vacuum, this can easily take on 98% of all vacuuming jobs. So far, I absolutely love this vacuum and consider it a must for anyone with carpeted stairs. Based on my families own experience with this vacuum, I am delighted to give the Gtech AirRam an A+ rating!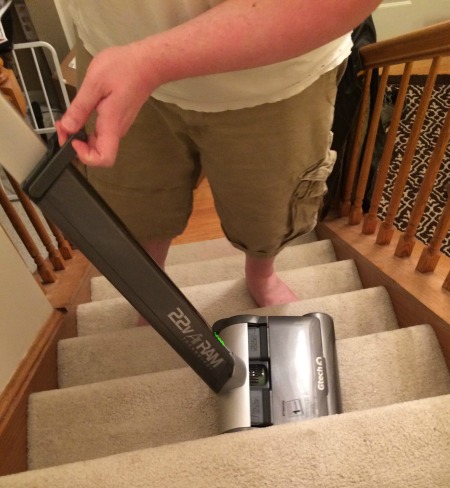 Gtech AirRam: Where to Purchase
Would you like to purchase one of these awesome vacuums for your own family? You can purchase the Gtech AirRam for $349.95. . Once you have tried this super light cordless vacuum, you will see why everyone in the UK and US loves it!
Disclosure: Budget Earth did not receive compensation but did receive products for review purposes All opinions on this product are my own and may differ from our readers' opinions.
Would you like to have your products featured in a giveaway event? Want to increase your social media exposure? Contact susan.l.bewley@gmail.com to see how I can help YOUR company today!