Disclosure: I received these products for free to review. The opinions in my review are honest and my own.
Are there certain things your family just hates doing? For us, it's mopping. My husband will do just about anything to avoid mopping, making it my job when it has to be done. While I don't hate it as much as him, there are other things I would prefer doing, especially when I'm on my hands and knees scrubbing at tough spots. Even worse, the floors are slick or sticky and nasty with some floor cleaners, leaving us unsure at time if the floors really are any better. When I heard that many businesses use steamers to clean their floors, I thought this sounded very interesting and a must for our family. As I was searching, I came across the HAAN Multiforce Pro SS25 – an innovative floor steamer that cleans, scrubs, and buffs. To say the last, I was even more excited when I found out I was going to be able to review one of these units. One thing for certain, our dog friendly household would put it to the test!
HAAN Multiforce Pro: What is It
Tired of scrubbing and mopping your floors? If so, we think you will love the HAAN Multiforce Pro. This hi-tech floor steamer is designed to make cleaning effortless by cleaning, scrubbing and buffing your floors both inside the home and out. With the units CR-Motion technology, it enhances the natural push and pull motion by adding a powerful scrubbing motion to the cleaning process. With the 2 pads going at a rate of 850 motions a minute, you are soon left with beautiful floors that are naturally clean without the use of chemicals. Best of all, this powerful steam cleaner kills 99.9% of common household germs, bacteria, and dust mites, giving you a clean home without much effort! With the Multiforce Pro, cleaning hard floors and carpets isn't just effortless, but fun!
HAAN Multiforce Pro: Overall
When my HAAN Multiforce Pro arrived, I couldn't wait to get it out of the box. You see, our floors are always in need of mopping. Between Reya and our other pets, it feels like our floors are always in need of cleaning, and with our limited time, we barely have the time to clean at all, never mind scrub the floors. What likely surprised me the most about the Multiforce Pro was just how easy it was to set up. I had the whole thing together and ready to go in less than 5 minutes. The hardest part was taking out the removable water tank, filling it, and putting it back in the unit. Everything really was super simple to set up. Since it comes with pads and attachments for different floor types, it is important to read the manual and see when to use different attachments. It does have a few little quirks, like for example, you can't have the CR- motion enabled when you have the carpet attachment on or you run the risk of ruining the unit.
As for cleaning, this is where this floor steamer is truly amazing. Everything is designed to make cleaning easy. With 20 steam jets, re-usable microfiber cloths, and a swivel head that can reach just about everything, cleaning is super easy.  We tested the unit on our hardwood floors, as well as the kitchen vinyl, and both times the unit did a fantastic job cleaning the floors. Not only did they shine, but it was able to get up a sticky, paper-covered spot on the floor that we had been trying to get up for months! This steam cleaner truly is amazing and I am likely going to be throwing away my mop after using this unit. Based on my own experience, I am happy to give the HAAN Multiforce Pro SS25 an A+ rating and I very highly recommend it to all of my readers!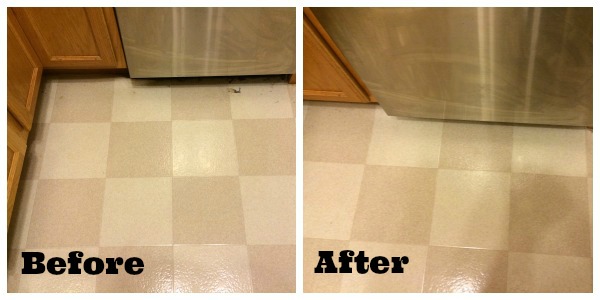 HAAN Multiforce Pro: Where to Purchase
Would you like to purchase this awesome steamer for your own home? You can purchase the HAAN Multiforce Pro SS25 on the HAAN website or Amazon.com for $239.95. Once you have tried this awesome unit, you will see why we love it!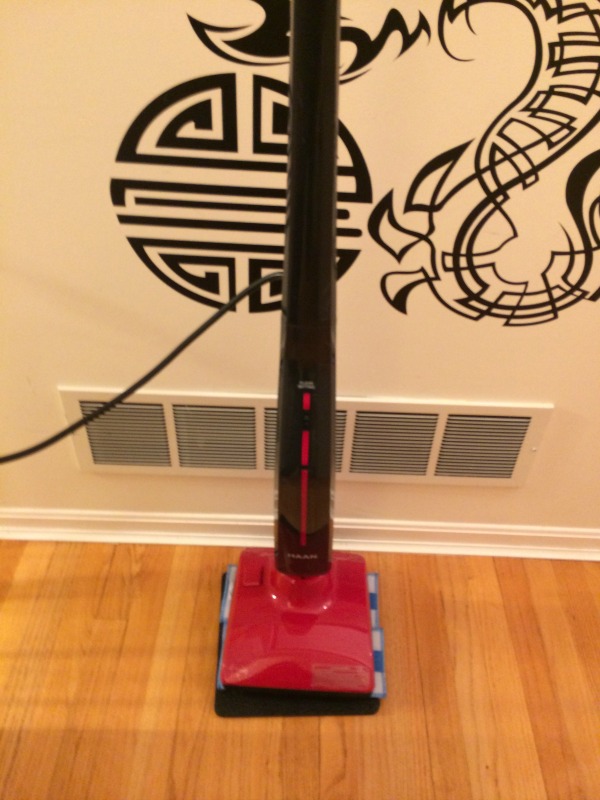 Disclosure: Budget Earth did not receive compensation but did receive products for review purposes. Budget Earth may, however, receive compensation through purchases from affiliate links in this post. All opinions on this product are my own and may differ from our readers' opinions.
Would you like to have your products featured in a giveaway event? Want to increase your social media exposure this holiday season? See how Mom Powered Media can help! Contact susan.l.bewley@gmail.com to see what we can do for your company!