Disclosure: I received this product for free to review. The opinions in my review are honest and my own.
I will be completely honest with you guys, I don't drive a newer car. My 2001 Honda Accord has had quite a bit of love over the years and it is my baby. My Accord was purchased in 2005 when I graduated from college and has been my faithful car to this day. It saw me through graduate school, multiple moves, and kept my family safe during monthly trips from Kentucky to New Jersey. It really isn't too surprising that it is getting close to 200,000 miles and I'm proud that my old baby is still going strong. While I love my car, I do sometimes get new car envy, especially with how my car has been showing some age, including with its headlights. It is usually one of the best ways of telling an older car, especially with how the headlights have become oxidized and scratched due to use and time. Unfortunately, this issue is more than cosmetic since it will also distort and block light coming from your headlights, making it harder to see at night and during bad weather.
Even though I kept putting it off, I knew it was time that something was done about my headlights – either pay to have someone restore them, or get new ones. Neither of these options were exactly cheap. As I was researching and lookingat one of my favorite brand's sites (HomeRight), I found out they had an automotive branch of their business – AutoRight – which sells a headlight restoration kit. Wanting to know more, I reached out to the company, who was delighted to have me review their restoration kit. Knowing I had nothing to lose and a lot to gain if it worked, I happily said yes and couldn't wait to try out this kit!
AutoRight Headlight Restoration Kit: What Is It?
Want to make your headlights look like new and get rid of that cloudy, yellow film without paying $150 or more per headlight at your local shop? If so, we think you will love the AutoRight Headlight Restoration Kit! This spiffy kit revitalizes severely scratched and oxidized lenses, allowing you to have headlights that not only look beautiful, but are more effective at night and during hazardous weather. This kit works by using a dry and wet sanding process to polish and seal your headlights, getting rid of the oxidized layer of plastic and smoothing out scratches caused by regular driving. Best of all, this kit is very easy to use! All you do is attach the pieces to the AutoRight 4 Inch Cordless Polisher (sold separately) and you have awesome looking headlights after a half hour or so of work. After you have tried this kit, you will never pay to restore your headlights again!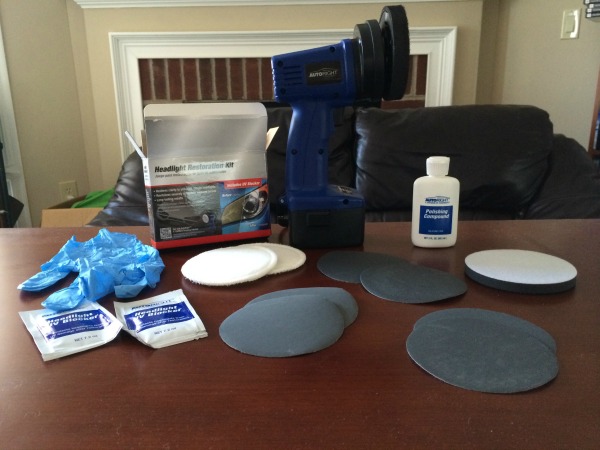 AutoRight Headlight Restoration Kit: Overall
Okay, before I go any further, I have to say that the AutoRight Headlight Restoration Kit completely blew me out of the water. While I was excited about restoring my headlights, I didn't have very high expectations. One of my brothers used another company's kit years ago on his truck and while it improved the look of his headlights, they still looked clouded and far from like new. With how bad my headlights looked from constant highway driving I knew anything was better. In all honesty, I was expecting in the next few months to make a trip to the local junkyard in hopes of finding a more inexpensive option than getting them restored at our local Honda dealership. With the kit being only $25, what did we have to lose?
As you can see from the pictures, the transformation was pretty amazing. Not only did it get rid of the scuffs and oxidation, but left my headlights looking just as good as when my car was purchased ten years ago. Best of all, the kit was very easy to use. The hardest part was actually the waiting. All you do is buff the headlight using the different sanding pads, and then keep polishing until you have the desired clearness. With how bad my headlights were, it took about 30 – 40 minutes per headlight, and this is with my husband and I having no clue what we were doing. Luckily, we figured things out very quickly with the kit's clear, easy to understand and accurate directions. Really, I couldn't be happier with this kit and consider it such an amazing bargain for any car owner! I mean, who wouldn't spend 20 – 40 minutes of their time to save over $200 (assuming $150 per headlight restore at the dealership)? With such amazing results, my husband and I both are delighted to give the AutoRight Headlight Restoration Kit an A+ rating!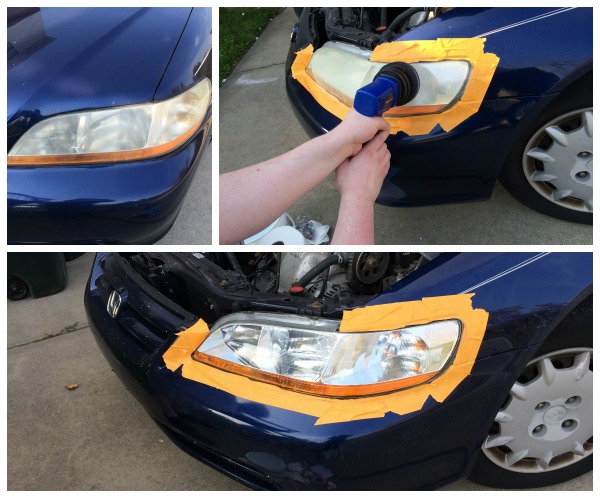 AutoRight Headlight Restoration Kit: Where to Purchase
Would you like to purchase this awesome kit for your own car? You can buy the AutoRight Headlight Restoration Kit for $24.99 and the AutoRight 4 Inch Cordless Detailing Polisher on the AutoRight website for $59.99.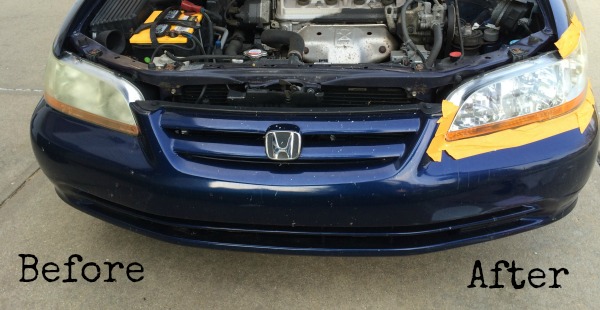 Disclosure: Budget Earth did not receive monetary compensation but did receive products for review purposes. All opinions on this product are my own and may differ from our readers' opinions.
Would you like to have your products featured in a giveaway event? Want to increase your social media exposure? Contact susan.l.bewley@gmail.com to see how I can help YOUR company today!