Disclosure: This post is sponsored by Canine Caviar and the BlogPaws Professional Pet Blogger Network. I am being compensated for helping spread the word about Canine Caviar, but Budget Earth only shares information we feel is relevant to our readers. Canine Caviar is not responsible for the content of this article.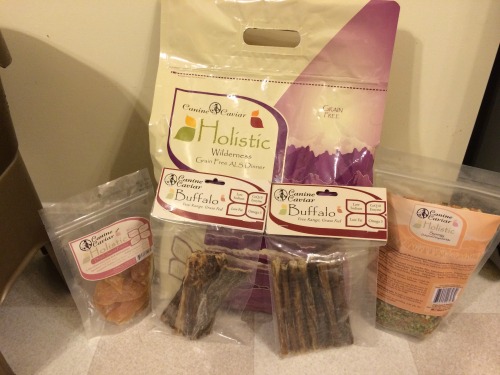 Looking for a grain-free dog food that is not only good for your dog, but is made in the USA and gluten free? Like many other dog owners, I only want the best for my dog. She is just like any other member of my family, so I want to make sure she has the best food possible to keep her healthy, happy, and living as long of a life as possible. After extensive research online, and speaking to our vet, we found that a grain-free dog food diet was best since it not only leaves her fur looking amazing, but we have fewer digestion issues as well. Recently, we discovered an all new, holistic Alkaline based dog food that looked perfect for our Reya – Canine Caviar.
Canine Caviar: What is It
Looking for a high quality, grain-free dog food that is great for dogs, no matter their breed and age? If so, we think you will love Canine Caviar! They are the only alkaline based dog food in America that is designed to not only take care of your dog's nutritional needs, but also formulated to be easily digestible. Among other things, this settles digestive upset, reduces itching, scratching, shedding, and even helps with hot spots. It also has its own proprietary blend including a fermentation culture that provides a potent probiotic once it is in your dog's belly, making digestion even easier. As well, with digestion being easier, your dog is better equipped to absorb and use the nutrition offered in the food. In other words, with the higher caloric content of this food, less goes in and out of your dog, making walkies easier on you!
Since 1996, Feline and Canine Caviar has been proud to offer consumers the best made in USA products possible for dogs and cats alike that are not only high quality, but affordable too. With nutrition being their number one priority, you know that your dog is only getting the best in Canine Caviar!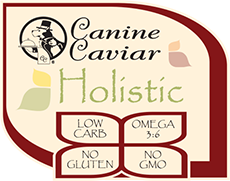 Canine Caviar: Overall
What does Reya think of Canine Caviar? So far, she absolutely loves this food! From the moment we opened the bag, she was intrigued with the smell of the food and couldn't wait to get her muzzle in the bag to try it. I was a bit nervous starting this food cold turkey, but as the company stated, we had no issues with the food. We actually found that Reya was less gassy on this food and best of all, more energetic. Since Reya has never had issues with shedding outside of blowing coat twice a year, we can't really say for certain if we had less shedding issues as they promise. Her coat, however, does have a beautiful shine and her teeth look amazing. As well, she loves their buffalo chews and treats, making snack and training time even more exciting for her! Based on our own experience, we very highly recommend Canine Caviar and can't wait to try more of their food!
Canine Caviar: Where to Purchase
Want to know where you can purchase this awesome food for your favorite dog? You can buy Canine Caviar's holistic Alkaline based dog food at many well known reputable stores and online pet retailers. To see if a pet store near you sells this fantastic food, check out the Canine Caviar store locator!
Don't forget to Follow Canine Caviar on the Following Social Media Channels!
Facebook | Twitter | Pinterest | Instagram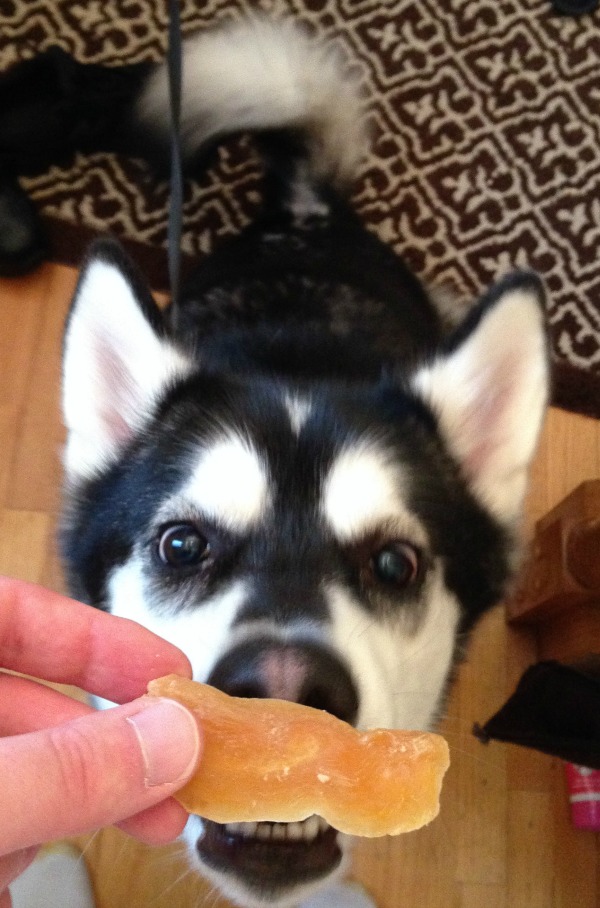 Disclosure: Budget Earth did not receive monetary compensation but did receive products for review purposes. All opinions on this product are my own and may differ from our readers' opinions.
 Would you like to have your products featured in a giveaway event? Want to increase your social media exposure? Contact susan.l.bewley@gmail.com to see how I can help YOUR company today!