Disclosure: I received these products for free to review. The opinions in my review are honest and my own.
While I love healthy food and eco-friendly household items, it is sometimes had for me to branch out and try new things. Like many other people, I find products I like and it's hard getting me to change. Recently, however, I was approached by Whole Foods, asking if I would like to try some of the latest health items they are carrying in their store. After seeing a list of the new items, I couldn't wait for my box of review items to arrive and to get started trying some of these tasty treats and beauty items!
Whole Foods: Reserveage CocoaWell Cocoa Powder
Looking for a truly natural hot cocoa with a bit more? If so, we think you will love Reserveage CocoaWell Cocoa Powder – a cocoa base with additional green tea extracts and other natural antioxidant sources. This cocoa powder is inspired by the Kuna indigenous tribe of Panama, and the original is still a health and wellness drink used by the tribe. For the review, I was sent their unsweetened variety and added my own sugar to my cocoa. I have to say that it is one of the best cocoa drinks I have had to date and you wouldn't even know it was healthy! So far, I give this drink mix an A+ rating and can't wait to have more! My husband seems to agree since he just stole my hot chocolate….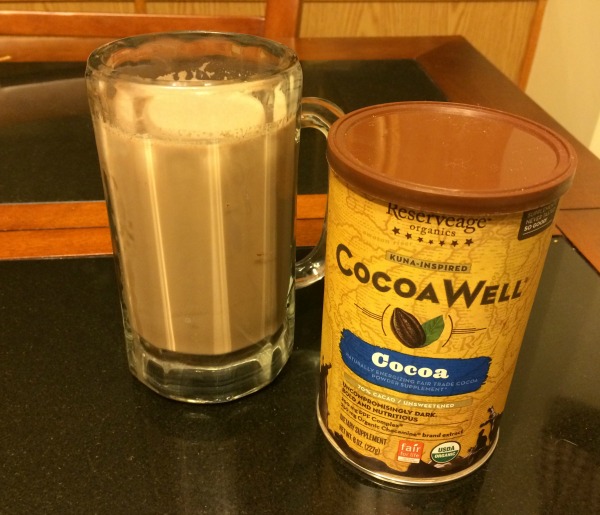 Whole Foods: Jason Toothpaste
Out of all the products I received for review from Whole Foods, the Jason's toothpaste is my absolute favorite. Unlike most natural toothpastes, it removes tartar, freshens your breath, cleans, and whitens without the use of harsh abrasives or irritating chemicals. This stuff is so great that it is even starting to lighten some of the coffee stains on my teeth! If you are a looking for a natural toothpaste that really works, I highly recommend this toothpaste, giving it an A+ rating! Once you have tried it, you won't be disappointed!
Whole Foods: Amazing Meal Chocolate Infusion
Looking for a delicious meal replacement that is more like a treat? This is what I hoped for from Amazing Meal Chocolate Infusion. This protein and super fruit shake is said to be great for a meal on the go without exposing your body to preservatives and artificial sweeteners. So that I could sample this product, I was sent the chocolate mocha flavor. I will honesty say it was one of the weirdest drinks I have tasted in my life. Think of coffee flavored spinach. I really am not sure if I like it or not, which is even more confusing. It is filled with lots of great vitamins and minerals, making it a great vegan protein shake. Personally, I give this shake a B+ rating.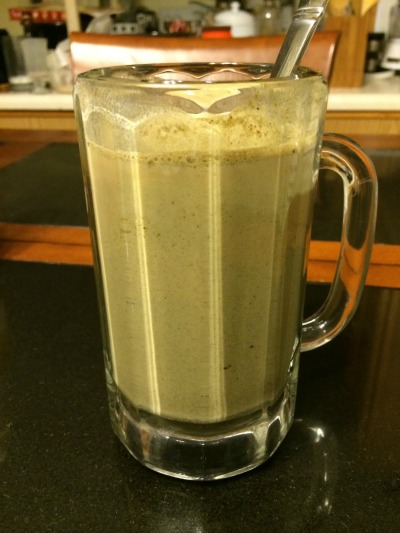 Whole Foods: Eco-Lip Nourishing Lip Balm – Mango Ginger Flavor
While it may sound crazy, I am very picky about the lip gloss I use. Using organic, all natural lip balm makes sure that my lip stay moist without exposing anyone in my family to not so nice ingredients. Even better, this stuff smells and tastes great. So far, this lip balm has an A rating from me and I'm happy to carrying Eco-Lip Nourishing Lip Balm in my purse.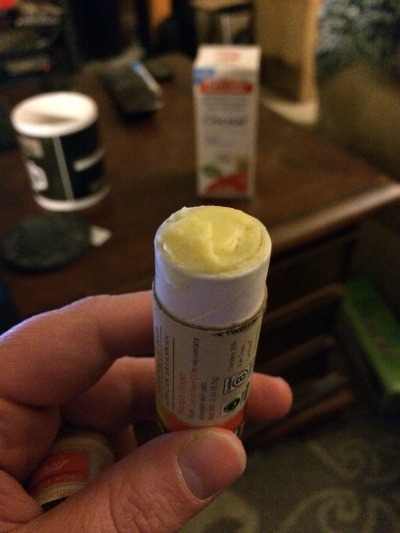 Whole Foods: 2Chic Avocado + Olive Oil Shampoo & Conditioner
If there is one thing I'm very picky about, it is my shampoo. I have very dry, fine hair and if I use something that strips out all oils, I'm in trouble. Before I even started using 2Chic Avocado + Olive Oil Shampoo, I was very pleased with what I saw on the bottle. This shampoo was lauryl and laureth sulfate free, and filled with rich vitamins and omega acids to leave your hair looking amazing. I found that even before conditioning, my hair was soft and had a great shine, making it a great addition to the hair products I use. The conditioner works just as well, leaving my hair fluffy and with a nice shine. So far, I am happy to give this shampoo and conditioner an A+ rating!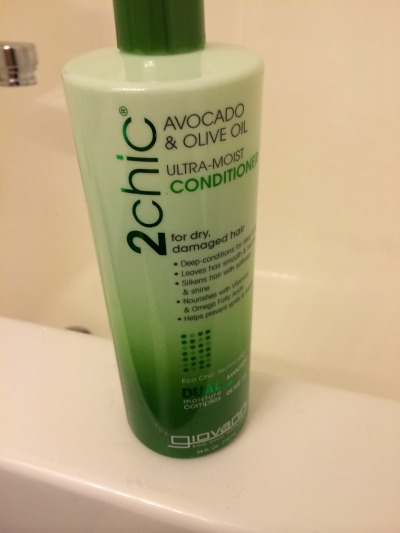 Whole Foods: Children's Chestal Cough Medicine
Since I do not have children of my own yet, I was unable to personally review this product. This natural, homeopathic medicine is designed to help with congestion and sooth the throat. This non-drowsy cough medicine is free of dyes and claims to not interact with other drugs.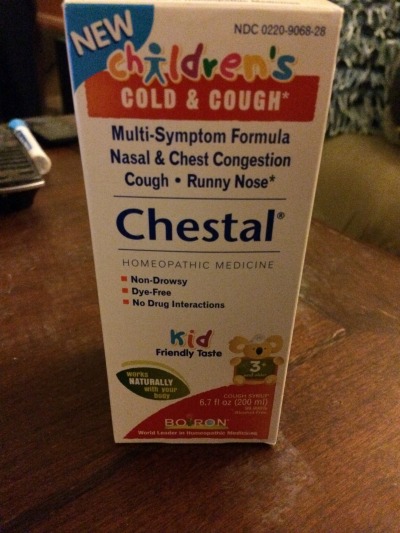 Whole Foods: Where to Purchase
Would you like to purchase any of the items featured in this review? You can find these awesome health items at your local Whole Foods. To see if there is a Whole Foods near you, make sure to check out their store locator.
Disclosure: Budget Earth did not receive compensation but did receive products for review purposes. All opinions on this product are my own and may differ from our readers' opinions.
Would you like to have your products featured in a giveaway event? Want to increase your social media exposure this holiday season? See how Mom Powered Media can help! Contact susan.l.bewley@gmail.com to see what we can do for your company!