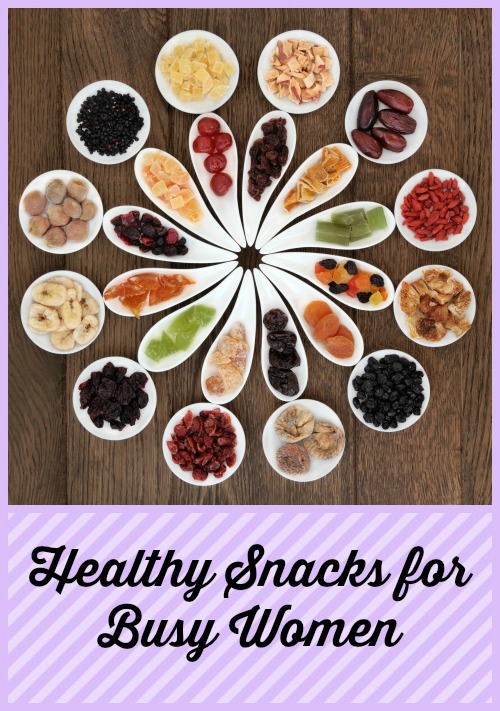 Sometimes three square meals per day just doesn't cut it.  When you're a busy individual you might forget to eat or, if you're like me, you inevitably find yourself getting peckish in between meals.  If you find that you truly are hungry, it's beneficial to pack yourself some healthy snacks so that you don't overeat during your next meal or opt for unhealthy choices while on the go.  Vending machines, fast food restaurants, and convenience stores have begun offeringmore in the way of healthy alternatives, but unfortunately many of them are still filled with sugar, salt, and empty calories.  Anyway, isn't it more convenient to already have some delicious snacks at your disposal?  Snacks don't need to be over thought, but they should provide essential nutrients and calories to keep you going in between meals.  Here are some ideas to get you started:
Nut butter (peanut, almond, and cashew are three of my favorites) and crackers – both are cheap, filling, and healthy options as long as you know what to look for.  It's best to choose a nut butter with minimal ingredients (added sugar really isn't necessary) and whole grain crackers (such as Triscuits).
Cheese and crackers.
Celery and nut butter.
Apple slices and cheese/nut butter or yogurt, for dipping.
Low-fat dairy products such as Greek yogurt (you can find it in many varieties nowadays) and light string cheese.
Small handful of nuts (pistachios, almonds, soy nuts, walnuts – just be conscious of portion sizes) or seeds (sunflower are my favorite).
Fresh fruit, such as grapes or a banana (wrap more fragile fruits, such as plums, peaches, and pears in tin foil for traveling) – the natural fiber helps keep you full.
o   You can also try freezing the fruit beforehand; frozen grapes and frozen banana slices are truly a treat!
Fruit salad.
Fresh vegetables such as celery/carrot sticks, sugar snap peas (3 1/3 cups for only 100 calories!)/snow peas, sliced bell peppers, and even cauliflower florets or zucchini, with hummus.
Hard-boiled eggs – you can make a batch one night, and you're ready to go for a few days afterward!
Cottage cheese + cinnamon and/or 1/2 c fresh fruit.
Unsweetened applesauce.
Homemade vegetable chips.
DIY Lunchables – don't pretend you didn't love these as a kid!  Marla Meredith has some excellent tips for a healthier version.
Keep in Mind:
If you buy a low-fat or "light" products, check to see whether they are high in sugar.  Companies like to make nutrition-related claims on the front of the packaging to draw you in, so you should always check the nutritional information panel.
The best snacks are ones that supply whole grains, important nutrients such as calcium, iron or protein, or that are high in fiber or protein.
Snacks with low GI carbs (such as yogurt, baked beans, pears, apples, and nuts) tend to tide you over longer.
Try to create individual portions rather than mindlessly snack. Don't open a box of nuts or crackers and munch mechanically; take out what you need, put it on a plate or in a bowl, and secure the rest.
Remember: your aim is to have a snack that's filling, satisfies your hunger, and doesn't leave you hungry again in less than an hour but is also not hefty or overloaded with fat, salt, sugar and calories.
Disclosure: This blog did not receive compensation for this recipe. All work and picture belong to Budget Earth.com & are not to be copied without our consent.
Would you like to have your products featured in a giveaway event? Want to increase your social media exposure? Contact susan.l.bewley@gmail.com to see how I can help YOUR company!