Disclosure: Budget Earth received products for this review. All opinions, however, are honest and my own.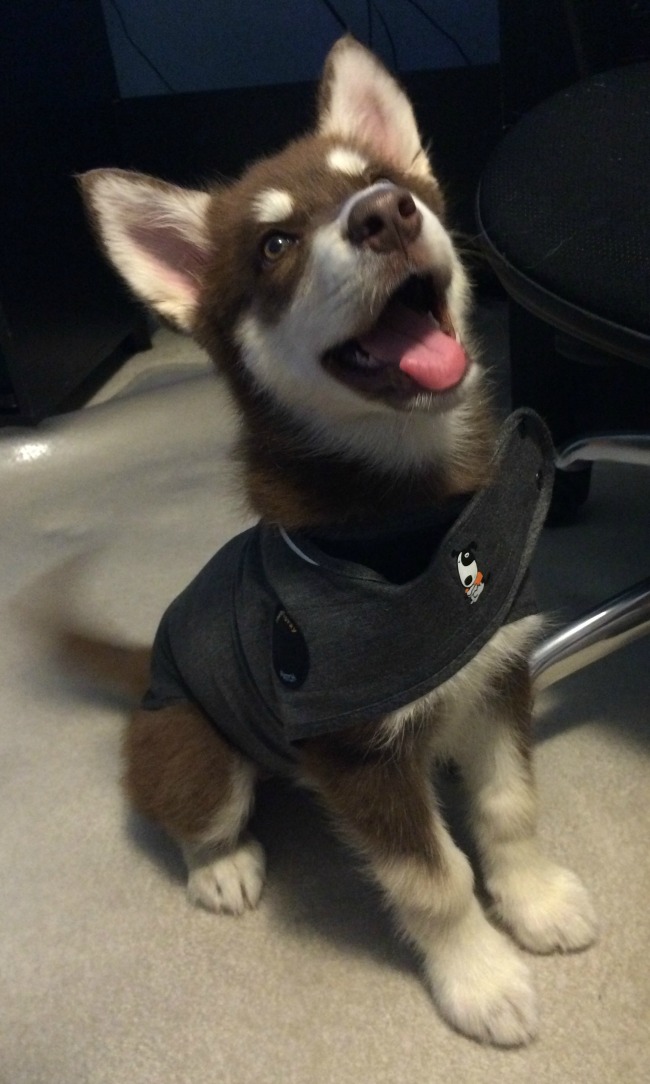 As some of you know, we recently added a new puppy to our family. Ivi is a bundle of joy and of course, an adorable itty bitty puppy! Like most puppies though, she has been a bit anxious, especially when it comes to being left alone (even if we leave a room). For puppies, this is completely normal, especially as young as this sweet little babe who just left her mommy and litter mates. Wanting her to feel more confident, especially during crate time, we decided to go with a method that we knew worked with Reya and helped her feel more confident as a pup – the ThunderShirt.
ThunderShirt: What is It?
Looking for a way to deal with canine anxiety without the use of drugs, one that is completley safe for your dog? If so, we think you will love the ThunderShirt! This 100% safe shirt applies gentle, constant pressure, similar to when humans swaddle an infant. With an 80% success rate during scientific studies, it is one of the best positive, drug-free solutions to dealing with pet anxiety, stress, and even excitement by using your dog's natural instincts to calm them. Since it does use your dog's natural instincts to stay calm, it doesn't require training or anything scary, making it something dogs actually look forward to wearing. To learn more about the ThunderShirt, watch the video below!
ThunderShirt: Overall
While the ThunderShirt worked fairly well with Reya, nothing is like the ThunderShirt for Ivi. Normally, our poor girl will start crying the moment my husband or I leave a room. If both of us dare to leave, we can expect to hear her screaming and barking at the top of her lungs, eventually turning into howls. As you can guess, we haven't had too much 'leave the house' time since the puppy arrived. At least, this is how we felt before we tried the ThunderShirt. Even though she wasn't thrilled about wearing it at first, she was quickly more confident and has started feeling more comfortable being alone. While we still have some little cries, overall we are sleeping, playing with our toys, and just being a good girl. Really, I don't think I can recommend the ThunderShirt enough to new dog parents. Best of all, I get to see cute little Ivi smile more since she loves putting on this shirt – it makes her so happy! Based on how much it has helped Ivi, w are happy to give the ThunderShirt an A+ rating!
ThunderShirt: Where to Purchase
Want to purchase this wonderful shirt for your own pup? You can buy the ThunderShirt on their website for only $39.95. You can also find the ThunderShirt at Petsmart, Petco, and Amazon.com.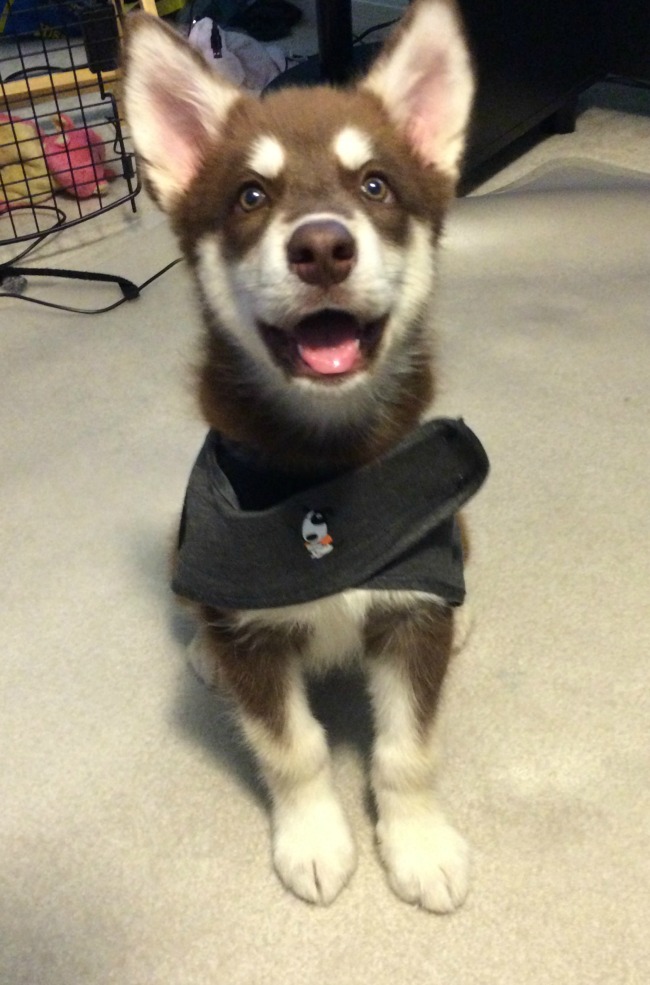 Want to learn more? Check out ThunderShirt on Social Media!
Facebook | Twitter | Pinterest | Instagram

Disclosure: Budget Earth did not receive monetary compensation for this review, but did receive products for review purpose.  All opinions on this product are my own honest assessment, and may differ from our readers' opinions. 
Would you like to have your products featured in a giveaway event? Want to increase your social media exposure? Contact susan.l.bewley@gmail.com to see how I can help YOUR company today!