If you plan on doing any holiday entertaining this year, you may be thinking about adding a chocolate fountain to your menu. And if you are going to be using a chocolate fountain, you are most definitely going to need marshmallows…lots and lots of marshmallows! This holiday season, why not add a pop of color to your marshmallows with some good old fashion tie dying? With just a few simple ingredients, you can make your ordinary marshmallows something extraordinary!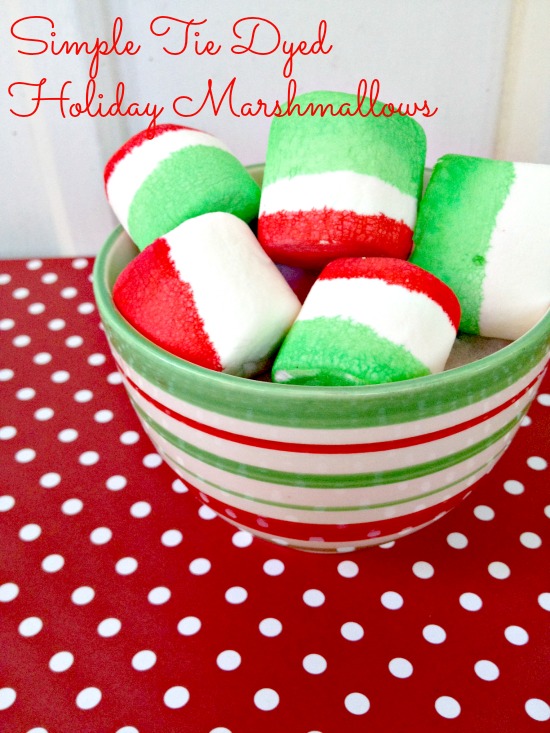 Holiday Tie Dye Marshmallows Project
Ingredients:
Large, white marshmallows
Red and green food coloring
Small bowls
Toothpicks
Cupcake cups
Water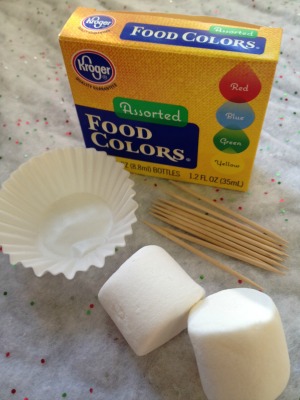 We were able to find all of these ingredients at our local discount store, so not only is this a festive recipe, but it is a frugal one as well.
Directions:
1. Begin by adding 2 drops of food coloring to individual bowls.
2. Add ¼ cup of cool water to the bowls and mix well so the food coloring disperses.
3. Place a toothpick into each marshmallow. This is what you will hold the marshmallow by when you dip it.
4. Now it is time to start dipping. Simply place the bottom portion of the marshmallow into the mixture and hold it for 5 seconds. You don't need to hold it long for the color to take hold. If the color is lighter than you wish, just add another drop of coloring and mix again.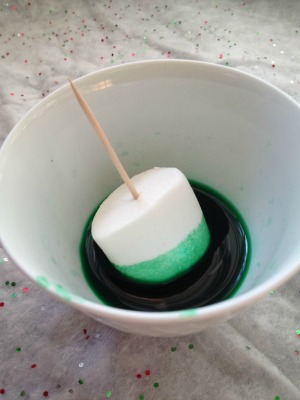 5. Set the marshmallow onto a cupcake cup so the extra liquid can be absorbed.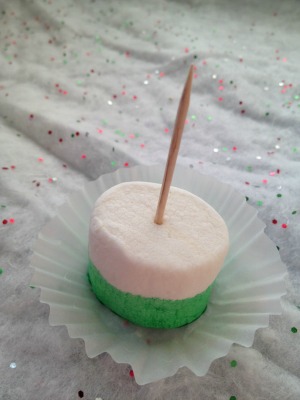 6. Begin a new marshmallow. You can choose to use a different color or dip the piece in a different direction. For our sample picture, we dipped some in horizontally and some in vertically.
7. Once your marshmallow is no longer dripping extra mixture, you can dip it in a second color. Do this by moving the toothpick to the opposite end and repeating the process, this time in a new color.
8. Set the marshmallow down in a new, clean cupcake cup so it can dry without mixing colors.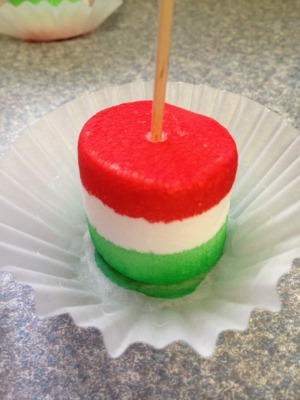 9. Allow a good hour for your marshmallows to dry before using them. When you are ready to use them, just place them in a bowl for display or on skewers set in a vase so guests have easy access to them.
As you can see, these tie dye marshmallows make quite a colorful statement! You can do them in any color combination you wish, at any angle you wish, allowing you to get as creative as you wish! Give this simple DIY project a try and see what you can come up with. Your guests are sure to be impressed.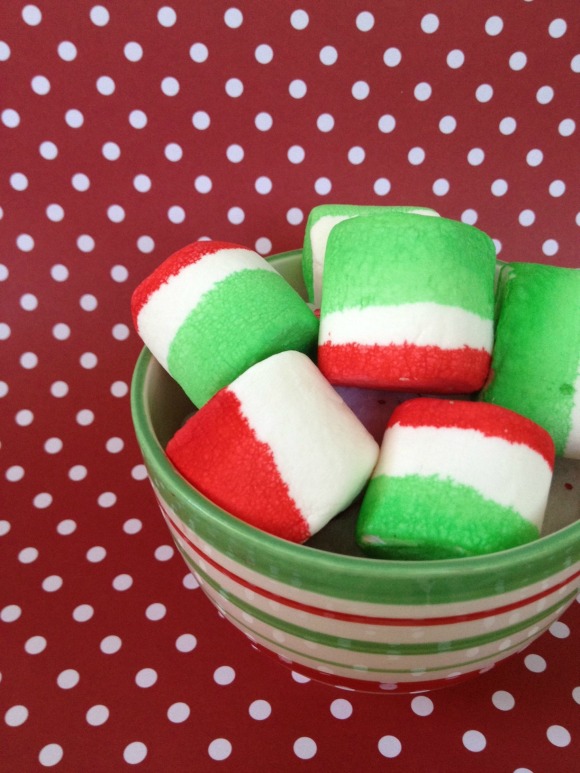 Note: Special thanks to my friend Katie Femia from Premeditated Leftover for this awesome craft project and photos!