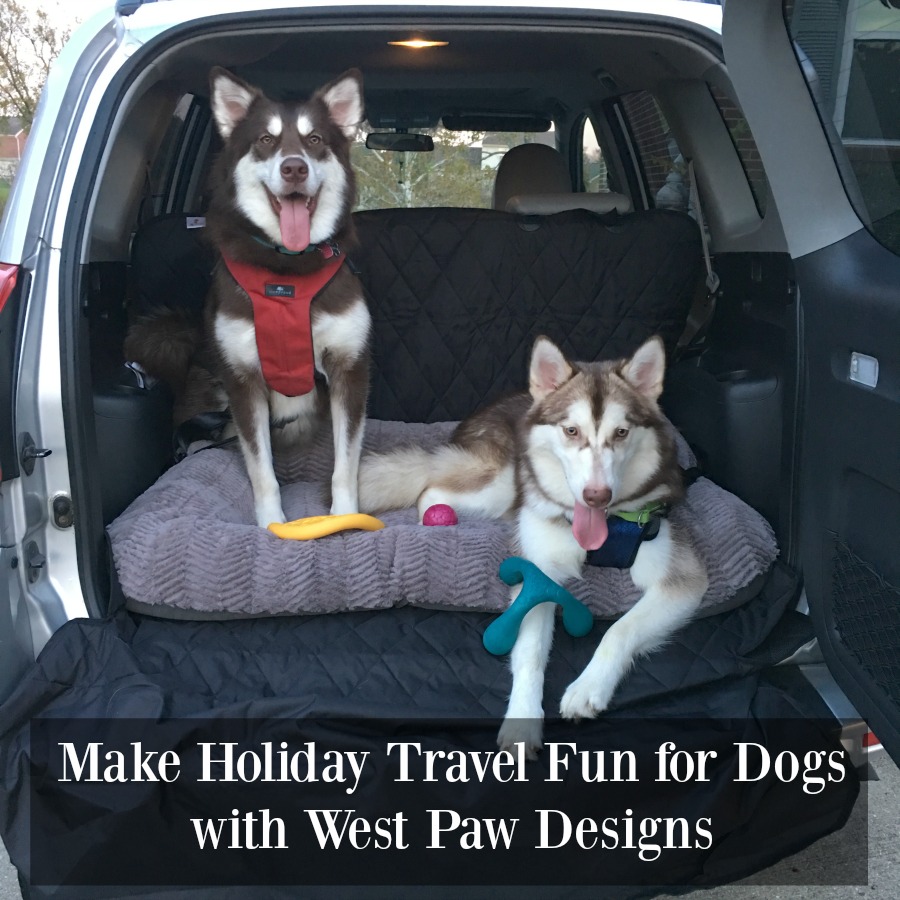 Do you travel with your dog during the holidays?  Starting in November, we usually spend quite a bit of time going to visit family and friends, as well as going on last minute trips to use up some of my husband's last bit of vacation. While vacation and visiting family is very exciting for our girls, sometimes long car drives aren't. Everywhere we go is at least two hours away when it comes to visits, meaning they are spending quite a bit of time strapped down in the car, sleeping or just hoping the trip will end sometime soon. Don't get me wrong, they are fantastic travelers, but that doesn't mean they like being bored for hours. Luckily, West Paw Designs has everything dogs need to make traveling during the holidays more fun for everyone!
West Paw Designs Heyday Bed Collection
Even though human seats can sometimes be quite comfy for dogs, they aren't the best when it comes to long trips. Now that we have an SUV, we can make things even more comfortable for Ivi and Rylie with a West Paw Designs Heyday Bed! These stylish beds have the option of being in all micro suede or in their new plush top and micro suede bottom design, all of them in colors that are great for any home décor. Not only are these beds super soft for dogs, but their microfiber uses a new antimicrobial protection that makes it a smart, more versatile fabric great for camping, car seats, crates, and even condos. We personally chose their new plush top and micro suede design since it isn't just luxurious, but a pillow design that is great for long trips and is machine washable and dryer safe – making it perfect for our busy lifestyle! Oh, and did I mention these beds are handcrafted in Bozeman, MT and guaranteed durable!? These bed are available in six colors (plush oatmeal, plush boulder, midnight, boulder, oatmeal, and wine) and in four sizes – small ($79), medium ($109), large ($129), and x-large ($159).
West Paw Design Toys
If you travel with multiple dogs, you know that they can be just as naughty as children in the car, on a long trip. When they have nothing to keep them entertained, there is bitey-face, complaining at one another, and the ever fun game of 'don't touch me' as they are trying to both make themselves comfortable. A large part of the trouble starts when they are bored. Even worse, this naughty behavior can also lead to distracted dog parents, and as we all know distracted drivers are not the safest drivers. Of course, one of the best things for dogs are toys that they can not only chew on, but give them sensory satisfaction with textures, different shapes, and of course, that can be used for a variety of fun doggy games.
For dogs that LOVE to play, West Paw Designs has them covered with their Zogoflex Air line of toys! By injecting an all natural foaming agent into their innovative Zogoflex material, they created eco-friendly toys that float and go high in the air, making them unsinkable and unstoppable fun on land or water! As well, all of these eco-friendly toys are made in America and come with the impressive Zogoflex guarantee (they dare your dog to destroy them!).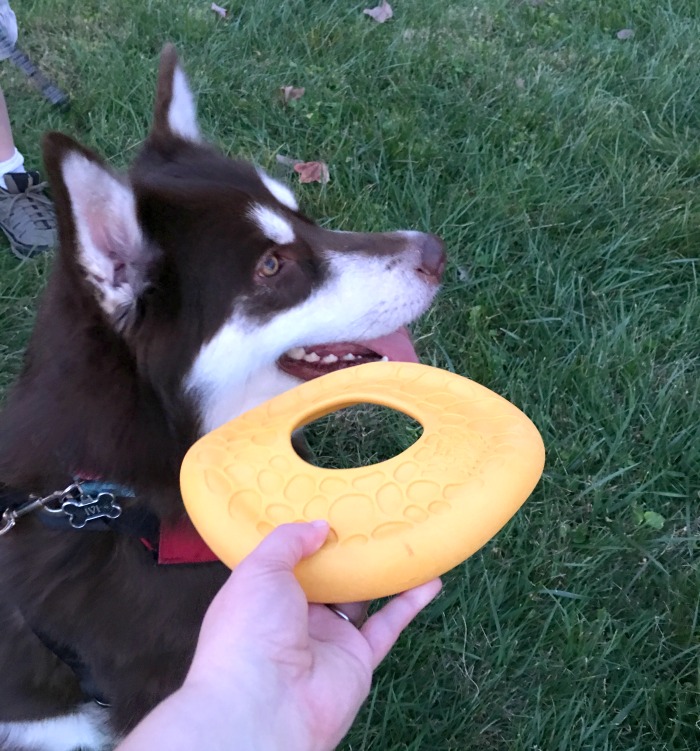 Some of the toys in this line include:
Zogoflex Air BOZ
If your dogs are anything like mine, they LOVE balls. Rylie especially loves them, and both have enjoyed destroying tennis balls. Not only are they quickly destroyed, but not so great on dogs teeth since they weren't designed for hard, doggy play dates. This is why Boz is so amazing! This ball floats high in water and is tougher and safer than a tennis ball with its soft design. It also has a rugged exterior texture that keeps dogs entertained and fascinated for quite some time.  As well, while humans can't typically squish Boz, dogs can compress this ball between their teeth, giving them a satisfying endorphin release. This is much safer than doing the same with a tennis ball, since they sometimes contain nasty toxic glues and lead. Boz, thankfully, is squishy and durable without using toxic chemicals or materials, making it a totally safe, eco-friendly toy for dogs of all sizes. Boz is available in three colors (currant, dandelion, and peacock) and two sizes – small (2.5") for $12.95 and large (4") for $17.95.
Zogoflex Air Dash
As you may know, while many dogs love throwing discs, they aren't exactly the safest for dog mouths. Dash is a high-flying disk that is gentle on dogs' mouths and on human hands too! With the toy's curved profile, it provides a pulsing, strobe effect during fight that allows dogs to better track it in the air. As well, its design makes it smooth and easy for dogs to pick it up off the ground themselves after a smooth landing. What really makes it great is the soft, pliable material that won't hurt dogs' mouths and allows the toy itself to float if it lands in water. In the end, this makes playing with an Air Dash fun and entertaining for dogs, even those who aren't normally interested in playing fetch! When not in play, the design is also great since dogs love the texture of the toy itself, making it a great snuggle toy in the car after a long game of fetch during a pit stop. DASH is available in three colors (currant, dandelion, and peacock) for $19.95.
Zogoflex Air WOX
Don't be fooled by this toy's wonky design, Wox is designed to encourage dogs who love to play with toys by tugging, tossing, or even shaking them. What makes WOX great for humans is its gentle grip, which is designed to be easy on human hands and canine jaws alike, making an epic three way tug-o-war game and keeping dogs entertained and fascinated with its unpredictable wiggly bounce.  As well, it can go with dogs anywhere for an interactive or solo play session since dogs love chewing and tossing this fun toy up in the air. Currently, WOX is available in three colors (currant, dandelion, and peacock) for $17.95.
West Paw Designs: Where to Purchase
Want to purchase one of the awesome products featured in this article? You can find West Paw Designs toys, beds, and other products for both cats and dogs on their website. Also, don't forget that you can find a retailer near you as well using their retailer locator. Make traveling and playing more fun for our furry family members with West Paw Designs – they are sure to love these fun, eco-friendly products this holiday season!
Want to learn more? Check out West Paw Designs on social media!
Facebook | Twitter | Pinterest | Instagram | Youtube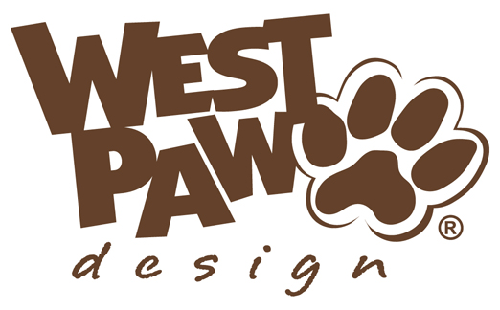 Disclosure: Budget Earth did not receive monetary compensation for this review, but did receive products for review purposes.  All opinions on this product are my own honest assessment, and may differ from our readers' opinions. 
Would you like to have your products featured in a giveaway event? Want to increase your social media exposure? Contact susan.l.bewley@gmail.com to see how I can help YOUR company today!