Disclosure: I received these products for free to review. The opinions in my review are honest and my own.
Have you ever tried making homemade pet food? While there are dozens (if not hundreds) of recipes online, it is hard finding recipes that are nutritionally balanced for our dogs. We have even considered doing a raw diet or protein rich diet for Reya, but most of what I have seen isn't as healthy as Reya's normal food. Reya does, however, love table scraps and I would love to supplement her diet with better foods. While looking at a variety of homemade food recipes, I was approached by Honest Kitchen, asking us to review their Base Mix for making balanced homemade food. After a bit of reading, we couldn't wait for Reya to try it!
Honest Kitchen Base Mix: What is It?
Want to give your pet a homemade diet but don't have the time? If so, we are happy to introduce you to Honest Kitchen's Base Mix. This dehydrated dog food has almost everything your dog needs for a proper raw diet. All you need to do is add your own raw or cooked meat, to give them a proper, healthy meal. With a variety of natural grains and essential fatty acids, it's perfect for dogs of all sizes. Best of all, it is super easy to fix since the food rehydrates with water and is ready for your dog to eat within 3 minutes. With this amazing food, giving your dog a raw diet has never been easier! Currently, you can buy these food in three varieties – Hale, Kindly, and Preference.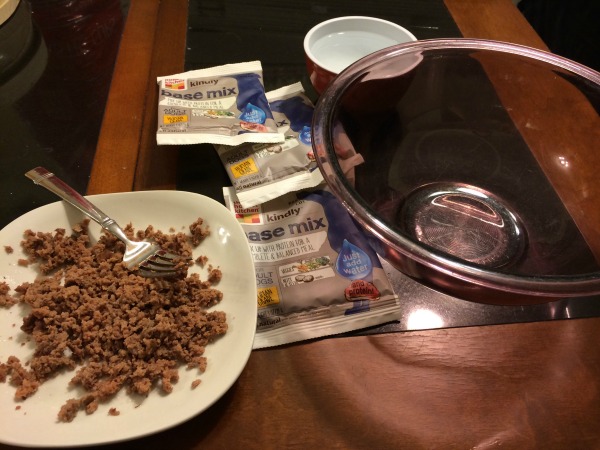 Honest Kitchen Base Mix: Overall
As a fan of Honest Kitchen's Food, I walked into this review with high expectations. Our dog absolutely loves their food and goes crazy when she sees us open the box. I was curious to see if she would love this food base just as much. Early in the day, we had a barbeque outdoors with all of our friends and had some extra bit of ground beef left over. We left the seasoning out when it was cooked, and broke it apart to see if Reya would like it inside of this food. Really, I thought this base turned a treat into a nutritious meal that she absolutely loved. She loved it so much that she completley cleaned the dish, and best of all, it was super easy to make. The hardest part was actually breaking apart the hamburger! Based on our own experience, we are delighted to give Honest Kitchen's Base Mix an A+ rating!
Honest Kitchen Base Mix: Where to Purchase
Would you like to purchase this amazing food for yourself? You can find all three varieties of Honest Kitchen's Base Mix on the Honest Kitchen website. Feeding your dog a raw diet has never been easier! Would you like to try this food for free? Learn how you can get a free sample from Honest Kitchen here!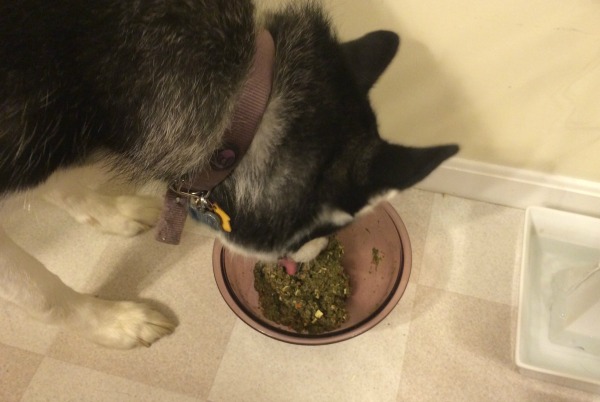 Disclosure: Budget Earth did not receive monetary compensation but did receive products for review purposes. All opinions on this product are my own and may differ from our readers' opinions.
Would you like to have your products featured in a giveaway event? Want to increase your social media exposure? Contact susan.l.bewley@gmail.com to see how I can help YOUR company today!