Disclosure: I received this product for free to review. The opinions in my review are honest and my own.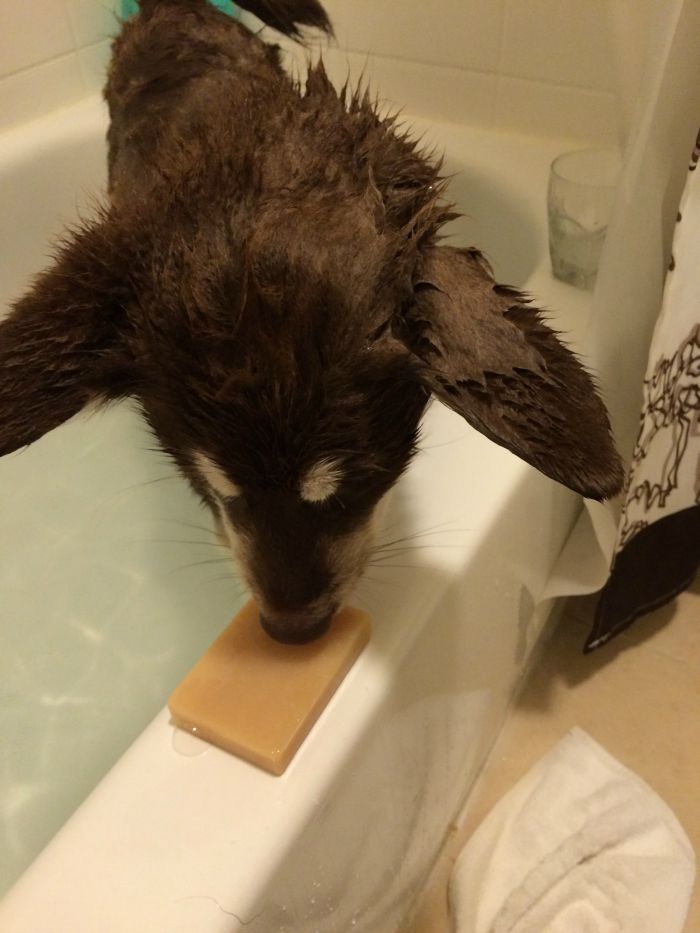 As much as I hate to admit it, I feel like I am constantly giving Ivi a bath. With her constantly have accidents and getting into trouble, she has been having a bath at least once a week, and usually more. What I have found trying a variety of different shampoos is that some of them are great at masking the odor, but still leave a nasty texture on her fur, making me wonder if it is really getting out all the pee. It is one reason I am not a huge fan of shampoo and conditioner combos for puppies. They are great for full grown dogs, but not little bitty puppies like Ivi. When I found out I was going to be traveling for work with my husband (and taking the dogs with us), I was dreading trying to determine which shampoo to bring for Ivi since we both knew she was going to have an accident at some point during the week. Full size bottles just aren't practical, and I've learned from previous experience they usually end in a giant mess if the bottle gets squished. Luckily, Honest Kitchen approached me to try out their new Sparkle Shampoo Bar, which arrived just in time for our trip!
Honest Kitchen Sparkle Shampoo Bars: What is It?
Want to get your put pup or kitty clean without using harsh chemicals? If so, we think you will love Honest Kitchen's new Sparkle Shampoo Bars. These botanical bars are handmade from a base of organic goat's milk from a local farm, blended with olive oil, coconut oil, functional herbs, and botanicals that are gentle, but nourishing to pets' sensitive skin. As well, these bars are long lasting, able to wash a 30lb dog up to 18 times! In other words, they are a perfect bath option for eco-friendly households. Currently, it is available in one of three formulas – Apple Cider Vinegar (for dogs and cats); Diatomaceous Earth, Calendula, Comfrey & Aloe (for dogs); and  Lavender, Cedar, Juniper & Rosemary (for dogs).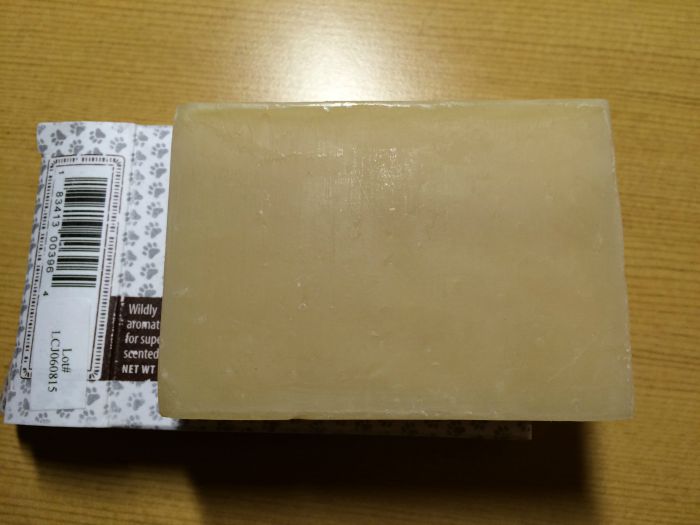 Honest Kitchen Sparkle Shampoo Bars: Overall
With us traveling, I have to say the Honest Kitchen Sparkle Shampoo Bar was an absolute lifesaver, especially with Ivi still having accidents. I don't know about you, but nothing is worse than bringing a bottle of pet shampoo with you and having it bust in your suitcase or your dogs play bag. Even double bagged, it usually ends with a big mess. Having an easy to pack bath option for both dogs seemed like a winner to my husband and me.  While it obviously got a good rating for being small for traveling, we know that doesn't help on the whole question of how it works. For the review, we tried the Lavender, Cedar, Juniper, and Rosemary Soap. The soap itself was extremely easy to use and works similar to human bar soap. Rather than putting it on a washcloth, though, I rubbed it straight on Ivi's fur, which foamed up rather well. Like most natural soaps, I do think it stripped some of the oils from Ivi's fur, but this isn't bad when you are trying to get nasty things (like pee) off of your dogs fur. In the end, her fur was soft and clean. My only complaint was that the soap only left a very subtle scent, which was a bit sad since the soap smells amazing. If you want your dog clean quickly, I highly recommend this soap, but know that it will not leave a strong scent like some commercial soaps (remember, that is also extra chemicals on your pup). Overall, I have to say I am very happy with Honest Kitchen's first attempt at making a dog soap. Based on my own experience, I am delighted to give Honest Kitchen Sparkle Shampoo Bars an A rating.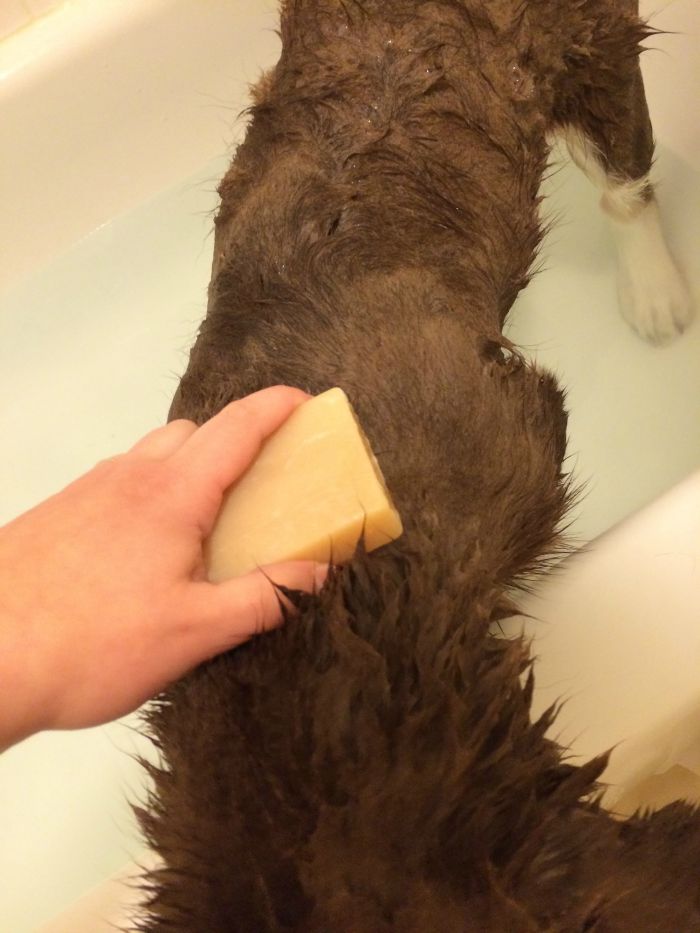 Honest Kitchen Sparkle Shampoo Bars: Where to Purchase
Want to buy this awesome soap for your own dog or cat? You can buy Honest Kitchen Sparkle Shampoo Bars for $12.99 on their website.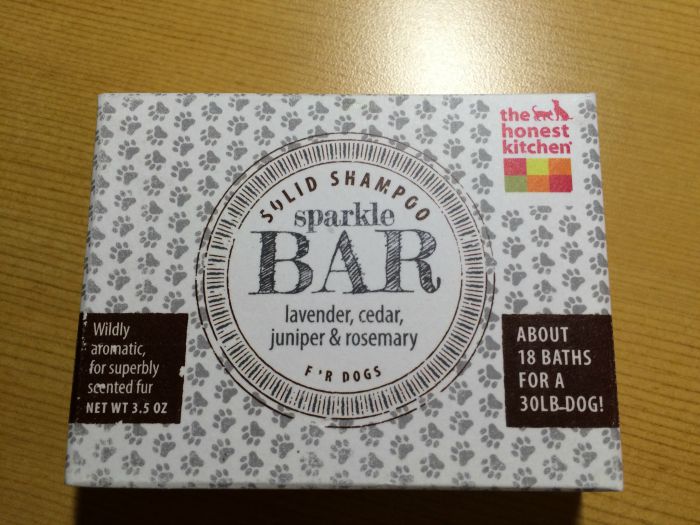 Want to learn more? Check out Honest Kitchen on Social Media!
Facebook | Twitter | Pinterest | Instagram | Google+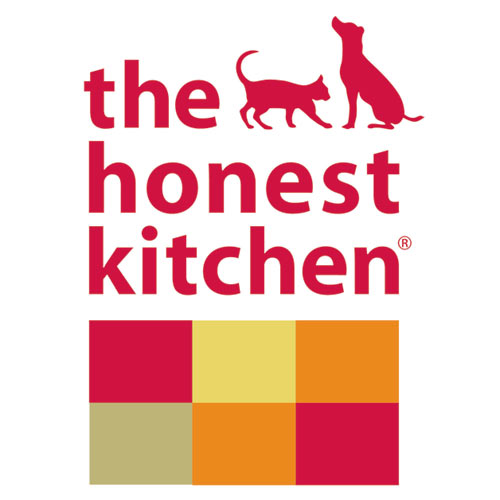 Disclosure: Budget Earth did not receive monetary compensation but did receive products for review purposes. All opinions on this product are my own and may differ from our readers' opinions.
Would you like to have your products featured in a giveaway event? Want to increase your social media exposure? Contact susan.l.bewley@gmail.com to see how I can help YOUR company today!