Disclosure: I received this product for free to review. The opinions in my review are honest & my own.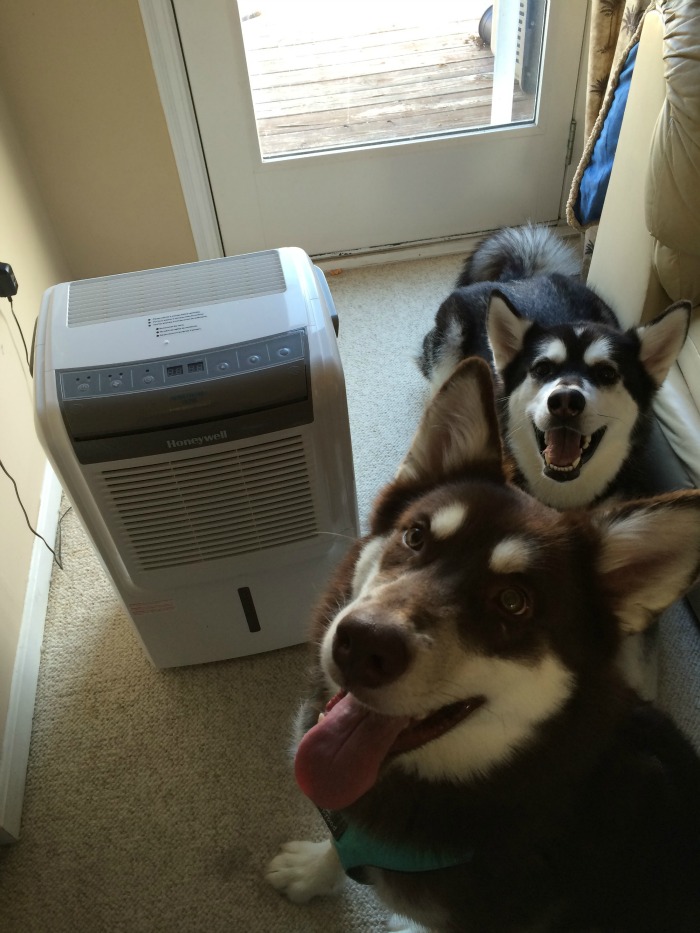 How many of you already looking forward to cold temperatures? While some of my family loves summer, my husband and I thrive once the temperature gets below 60 degrees. Nothing is better than hiking in the woods or the local arboretum on a cool day, especially with two excited-to-explore dogs in front of you. The only thing I don't look forward to is the humidity in our house. I was always envious of the people who have to add humidity during the winter, but we are constantly having a dehumidifier going to keep our house from feeling like a muggy summer day.  With our current one unable to keep up with the size of our house, we knew it was time to add another dehumidifier before winter hit. Luckily, we recently found the perfect addition to our home – the Honeywell DH50W Dehumidifier!
Honeywell DH50W Dehumidifier: What is It?
Looking for an awesome, easy to use dehumidifier for your home? If so, we think you will love the Honeywell DH50W Dehumidifier.  This innovative, portable dehumidifier controls humidity to prevent mold and mildew, while also making your home more comfortable. As well, this energy star certified humidifier can remove up to 50 pints of humidity in the air, making it the perfect size for large to medium rooms in your home, including basements, dens, living rooms, kitchens, bedrooms, and even bathrooms! Once the tank is full, the unit will also alert you and automatically shut off to make sure it doesn't overflow.  With the system's ergonomical water tank handle, emptying it also very easy, allowing anyone in your home to empty out the dehumidifier. As well, the unit features a digital control with electronic display, showing you the room temperature and humidity level, allowing you to determine how much you want to dehumidify the air (it can even dehumidify chilly rooms down to 41 degrees F).  With an easy access washable filter and smooth gliding casters for moving the unit, the Honeywell DH50W Dehumidifier is perfect for just about any household!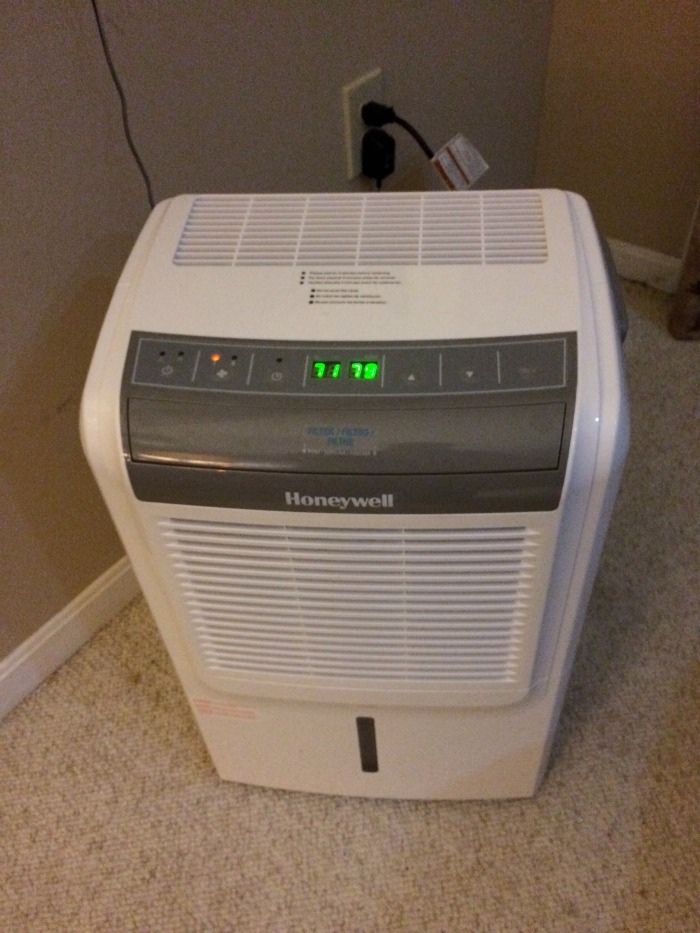 Honeywell DH50W Dehumidifier: Overall
So far, I have to say we are very impressed with the Honeywell DH50W Dehumidifier. Not only is it much quieter than our current dehumidifier, but gives you quite a bit of information as well. Our old model was pretty much plug in and go, but was extremely noisy and the dogs HATED it. The Honeywell is so quiet the dogs don't mind hanging out near it and mostly ignore the dehumidifier, which I think is pretty awesome! As well, it gives us quite a few useful readings and options, allowing us to customize the dehumidifier to our living room. As well, cleaning the filter and dumping the water is very easy. The unit even has a continuous drain feature, which is pretty spiffy if you have a drain area in your basement (like us). Honestly, if you want to remove humidity from your home without having any noisy distractions or a machine that takes a great deal of upkeep, the Honeywell DH50W Dehumidifier is perfect for you. Based on our own experience, we are delighted to give the Honeywell DH50W Dehumidifier an A+ rating.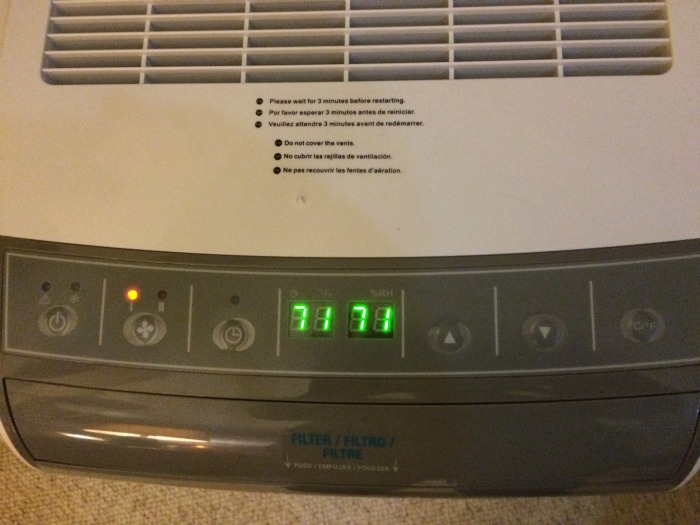 Honeywell DH50W Dehumidifier: Where to Purchase
Want to purchase this awesome dehumidifier for your own family? You can buy the Honeywell DH50W Dehumidifier on the Honeywell store for only $279.95. Currently, however, this dehumidifier is on sale for only $248.95 with free shipping, allowing you to buy this awesome dehumidifier at an amazing price before winter hits!
Want to learn more? Check out JMATEK on Social Media!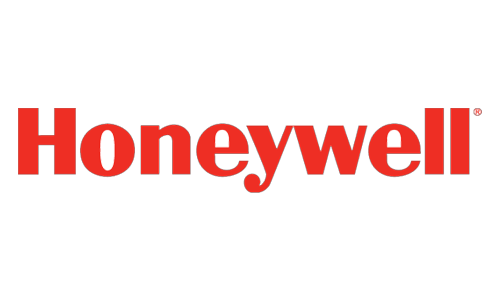 Disclosure: Budget Earth did not receive monetary compensation for this review, but did receive products for review purposes.  All opinions on this product are my own honest assessment, and may differ from our readers' opinions. 
Would you like to have your products featured in a giveaway event? Want to increase your social media exposure? Contact susan.l.bewley@gmail.com to see how I can help YOUR company today!