This is a sponsored post provided by our sponsor, Shane & Co. to benefit our readers who are getting married in the near future.
Are you and your significant other thinking about making the jump and entering into the bonds of marriage? If you are, there's probably one thing on your mind if you are guy, the cost of the engagement ring. Often, finances determine a couple's ability and desire to get married. If you've ever wondered how much you should spend on your significant other's engagement ring, or if you are a woman, how much you should put down on a wedding band for your man, this quick guide from the Shane Co. jewelry store, will help you realize that you don't have to spend a fortune on the ring you purchase for your partner.
For Men
A beautiful sparkling ring studded with diamonds is what the majority of woman picture when they think of getting engaged. If you can afford giving your future fiancée the ring of her dreams, do it. If you can't, don't let it hinder you from popping the question. There is an old rule that states that what a man spends on an engagement ring should be equal to what he makes in two months. This rule emerged in a post-World War II campaign by a jewelry store in order to convince returning soldiers to purchase rings with lasting value. However, times have changed and for most men, this just can't be done.
What you spend on your fiancée's engagement ring is up to you. If you can't afford to fork over several thousand dollars for a ring with a huge diamond, don't do it if it will mean going into significant debt or incur financial distress. Select a ring that you can afford, that your future spouse will like, and one that will have meaning to both you and your spouse for years to come.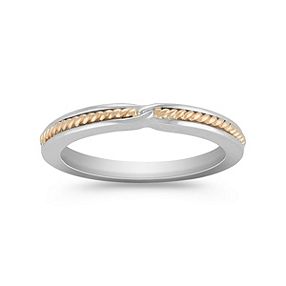 For Women
Since so much hype is made over the engagement ring a women receives when she gets engaged, how much to spend on men's wedding rings is often lost in the shuffle. Just like the engagement ring that a man gives to his future bride, there is no rule regarding what should be spent on the wedding band for the groom. However, women can typically expect to spend anywhere from $100 to $2,000 purchasing a wedding band for their future husband. The reason for this wide price range is due to the fact that men's wedding bands are made out of a variety of different materials.
One popular material for men's wedding bands is titanium. This material is extremely durable and relatively inexpensive. If you want to purchase a titanium ring for your future husband, you can expect to pay less for a ring that is made out this material and more for one that is made out of platinum or white gold and set with an array of precious stones. You may also find that your future husband will get as much satisfaction out of a less expensive ring that is made out of titanium compared with one littered with diamonds out of a high-end metal like white gold or silver. Keep this in mind when you are out shopping for a wedding band for the man that you are going to marry.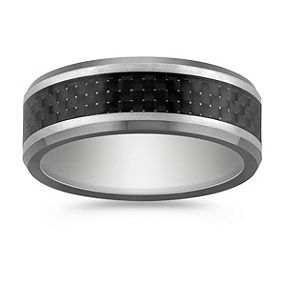 Disclosure: Budget Earth received monetary compensation for this review via Shane & Co. All of the opinions on this article and blog are the opinions of said Shane & co and these opinions may differ from your own.
Would you like to have your products featured in a similar giveaway event? Want to increase your social media exposure before the holiday season? See how we can help! Contact budgetearth@gmail.com to see what we can do for your company!