Disclosure: This is a sponsored post for Spot Shot, and I received product and/or monetary payment for this promotion. All opinions in this article, however, are honest and my own.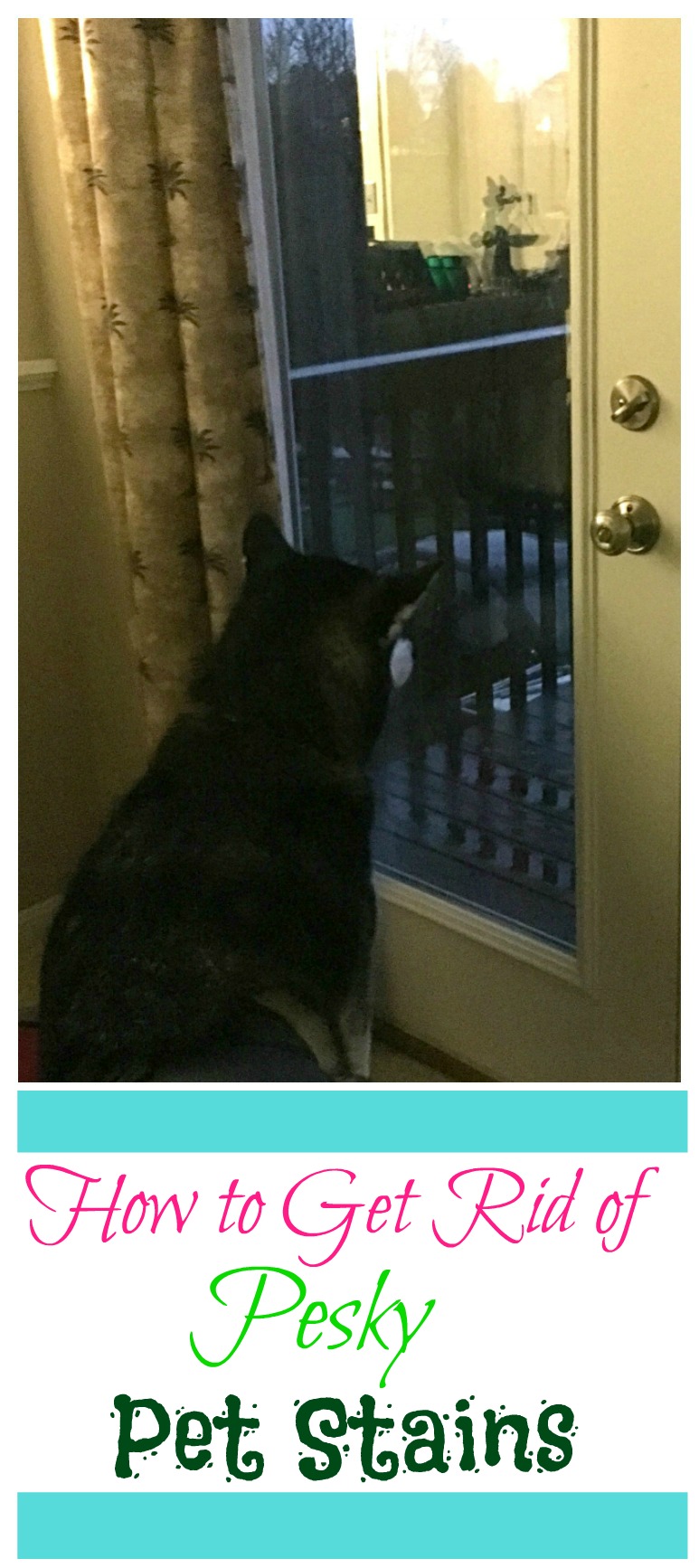 Like me, many of you are well on your way to getting your house clean for spring. Along with having an organized house, I plan on having a garden outside this year to help us have more options when it comes to fresh vegetables and herbs. Of course, the warmer weather is making outdoor time more feasible, but it is also bringing quite a bit of rain. While I adore the rain, the only thing I don't like is what also comes with that rain – muddy paws. After the girls come in from a rainy day, I have lovely muddy paw prints all over our front door carpet or worse, my living room carpet if we somehow missed mess on their paws. Luckily, we have the perfect method for getting up just about any outdoor pet stain!
Step 1: Clean Up What You Can
One of the biggest mistakes people make when cleaning up an outdoor mess, especially one involving feces, urine, or mud, is forgetting to get up as much of the offending substance as possible. If there are solid pieces of mud or the carpet is drenched in urine, try wiping away or soaking up as much of the stain as possible. This will not only allow the cleaner to work faster, but make sure it does little or no damage to your carpet or the floor underneath.
Step 2: Use Spot Shot Pet
When it comes to getting nasty pet stains up, we are big fans of Spot Shot. Not only can it get up nasty outdoor pet stains, but just about anything you can imagine. It is awesome at getting up:
Urine
Feces
Vomit
Mud/Dirt
Oil
Blood
Food
To use this product, just make sure you wipe up as much of the stain as possible, then spray on the cleaner; just make sure not to saturate your carpet. Don't worry, it isn't necessary, a little goes a long way, even when it comes to nasty pet stains.
Step 3: Dry
After the Spot Shot has been sitting on the stain for about 5 minutes, gently blot up any excess cleaner. This will not only help it dry faster, but get rid of any dirt and grime that came up from the cleaning. Best of all, you can enjoy a nice clean carpet without any nasty odor from your mess or the cleaner itself.
Would you like to pick up this awesome carpet cleaner for your own house? You can currently purchase Spot Shot Pet in one of two sizes – a  14 oz Aerosol can or 22 oz Pet Trigger Bottle. As well, both Spot Shot and Spot Shot Pet have the Seal of Approval from the Carpet and Rug Institute and are SCS certified biodegradable, making them the perfect option for pet friendly households like ours. Best of all, it is very easy to find since you can find Spot Shot and Spot Shot pet at your local Wal-Mart store. If you would like to learn more about this cleaner, make sure to visit the Spot Shot website and don't forget to score yourself a $1 off coupon too!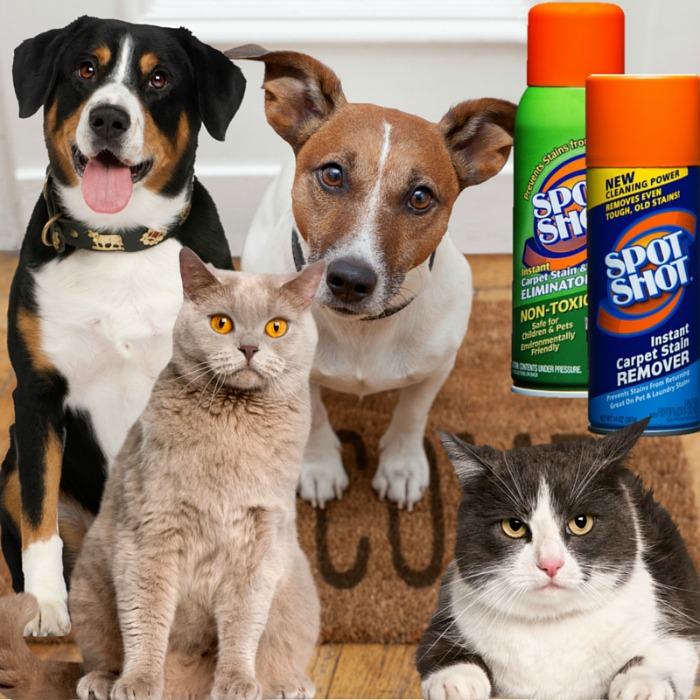 Want to learn more? Join the Stain Fighting Community on Facebook for more tips!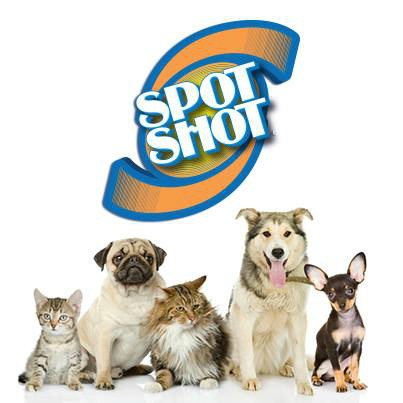 Disclosure: Budget Earth received monetary compensation for this post. All opinions on this product are my own and may differ from our readers' opinions.
Would you like to have your products featured in a giveaway event? Want to increase your social media exposure? Contact susan.l.bewley@gmail.com to see how I can help YOUR company today!