Disclosure: I received products and/or monetary compensation for this post. All opinions, however, are honest and my own.
Like many of you, I really want to lose weight. For me, the hardest part has been getting moving. Being a blogger and a writer, I spend a lot of my time sitting at a desk and sometimes losing track of the time. Sitting on your butt really isn't the best way to get moving. For me, aerobic DVDs are some of the best ways to get me motivated. Also, how can you not be motivated looking at some of the tough trainers, especially the a certain lady who has a kick butt, supermodel-like body. I mean, who wouldn't want to look like that? Some of the recipes she promotes also look and taste pretty amazing.
It all looks good until you look at the exercise program itself. I mean, how can you not feel intimidated seeing half-crow pushups, lunge choppers, hack squats, and Russian twists? I mean, I'm not in shape to  push any crows or twist any Russians. Let alone hack my squat. All joking aside, I need to lose weight and get in much better shape to even be able to consider doing some of these exercises. Doing them in front of other people is definitely not happening either. I'm self conscious enough about my body.
I want to lose weight without any gimmicks, high priced boxed meals, or scary exercise programs that will make me quit before I even begin. I want something that will help me lose weight and is confident enough about the program to provide free samples of their products. Anyone else with me here?
Well, recently I learned about a pretty cool diet called the #CoreUnDiet. After watching a short video (about a 1 1/2 minutes long) that explains why diets really cause weight gain, I was floored. I recommend taking a look, this short video is VERY educational.
I think I'm personally going to save silly exercises I can't do for another day or for when I want to lose weight and want to keep staying in shape. For now, I am going to try an undiet. If you would like to join me on this fun journey, make sure to check out the #CoreUnDiet and request free samples today.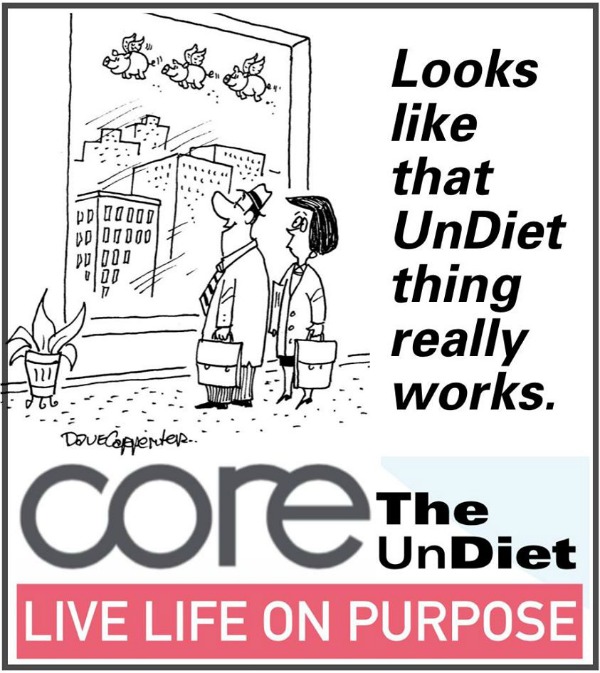 Disclosure: Budget Earth receive monetary compensation and/or products for this post. All opinions are my own and may differ from our readers' opinions.