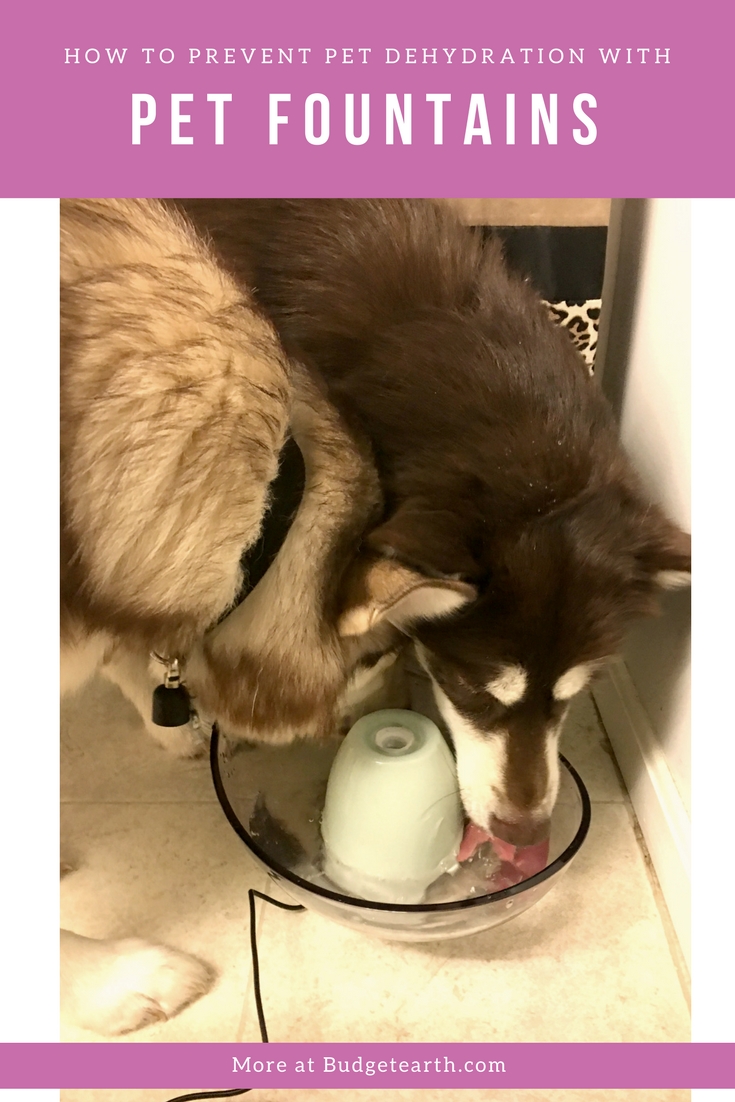 Do your pets get enough water during the day? To the surprise of many dog and cat owners, it isn't enough to just leave an ordinary bowl of water out during the day, especially if you have a large dog. To the surprise of most dog owners, unlike humans' 60%, their body consists of 80% water. To keep themselves hydrated during the day, they need 1 oz of water per pound of their body weight. For example, Rylie weights 68 lb, so she needs 68 oz of water a day. As you can guess, that is a lot of water for just one bowl! To help keep pets safer everywhere, the PetSafe® Brand is excited to help teach pet owners all about the importance of hydration and what you can do to make life even better for your furry family!
Why Does Proper Pet Hydration Matter?
Like humans, hydration is very important. Not getting enough water isn't simply an inconvenience, but something that can very quickly become life threatening for both cats and dogs.  Having enough water helps regulate your pet's body temperature and make sure they have enough energy throughout the day. Not getting enough water can eventually also lead to a urinary tract infection and urinary disease. Things can be even worse for pets on a dry dog or cat food, since it provides very little moisture (it is expected by their manufacturers that pets will have at least their daily recommendation of water elsewhere). Cats can easily have issues if they don't get enough water since it can also lead to urinary stones and crystals that can cause urethral obstructions. Ouch!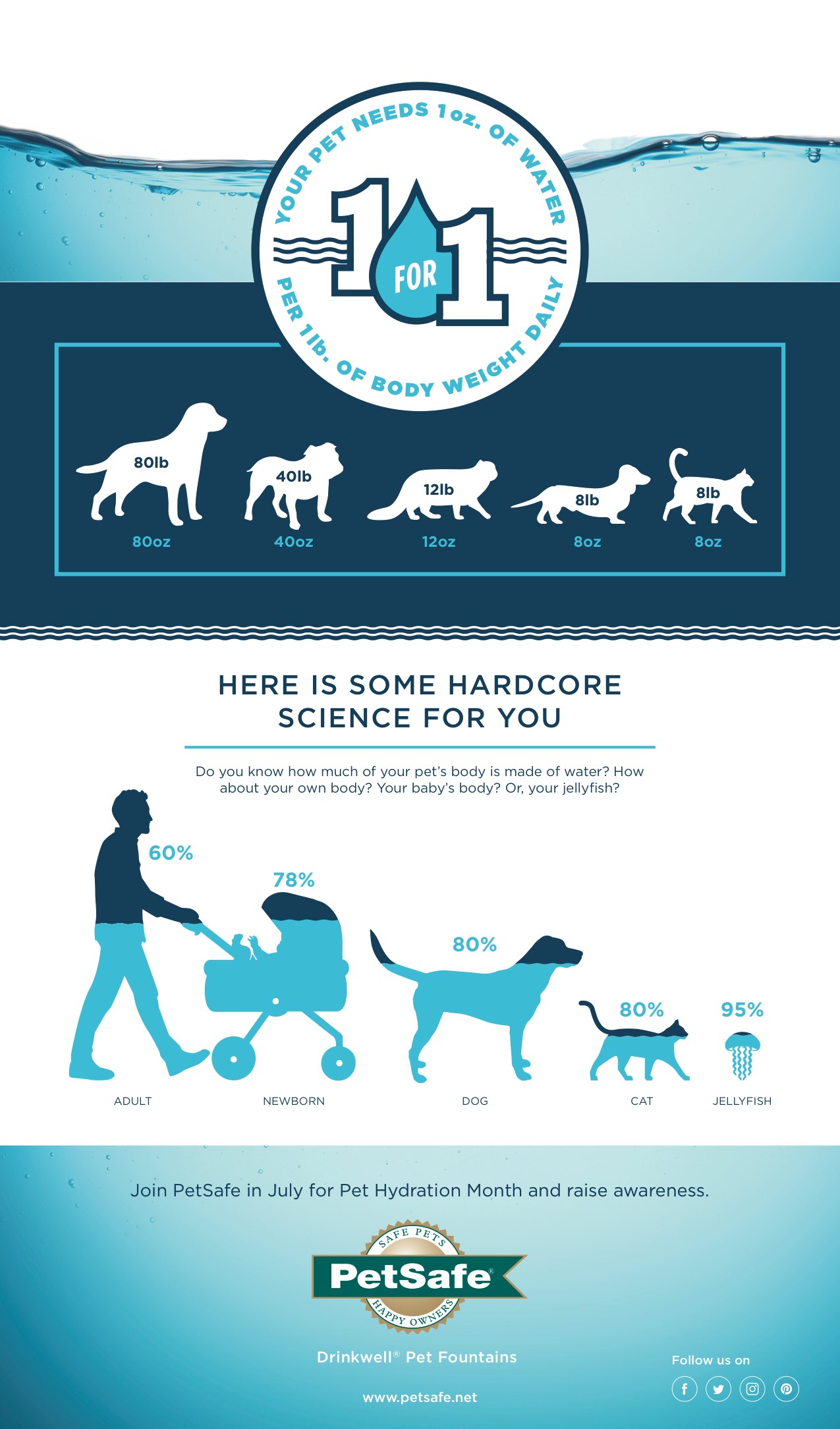 Signs of Pet Dehydration
How do you know if your pet is dehydrated? Some of the common symptoms of pet dehydration include:
Vomiting
Diarrhea
Lack of Energy
Excessive, Ongoing Panting
Loss of Appetite
Sunken, Dry Eyes
Dry & Sticky Gums
Loss of Skin Elasticity
If you have reason to think your pet is dehydrated, make sure to see your veterinarian immediately. While it may seem overboard, this is the best way to verify, so that your vet can monitor the situation if there is a problem. Since dehydration can lead to urinary and kidney disease for them just like in humans, it is better to be safe than sorry. In a severe case, your vet may have to administer an IV for fluids. To see if your pet is dehydrated, you can check out the video below.
Why You Should Consider a Pet Fountain
So, why should you consider going with a pet fountain? In general, PetSafe Brand pet fountains encourage pets to drink more water. Most animals love circulated, moving water and many are drawn to it, something pet owners have likely seen when it comes to moving water in the sink, tub, or even outdoors. Best of all, fountains are healthier for pets since it offers them fresh, filtered, circulated water using Petsafe's own unique Healthy Pet Water Station™ system. Overall, it keeps your pet's dish and water cleaner, while encouraging your pet to drink. As well, pet fountains are:
Easy to Clean
Dishwasher Safe
Hygienic
Low Maintenance
Affordable
Stylish
Designed to Filter Tap Water
Prevent Bacterial Growth
In our household, our girls drink exclusively out of PetSafe Brand fountains. Not only do our girls drink more water, but it much easier for us to keep clean. The only thing I do suggest is marking on a calendar when the filters need to be changed (something that is super easy too!).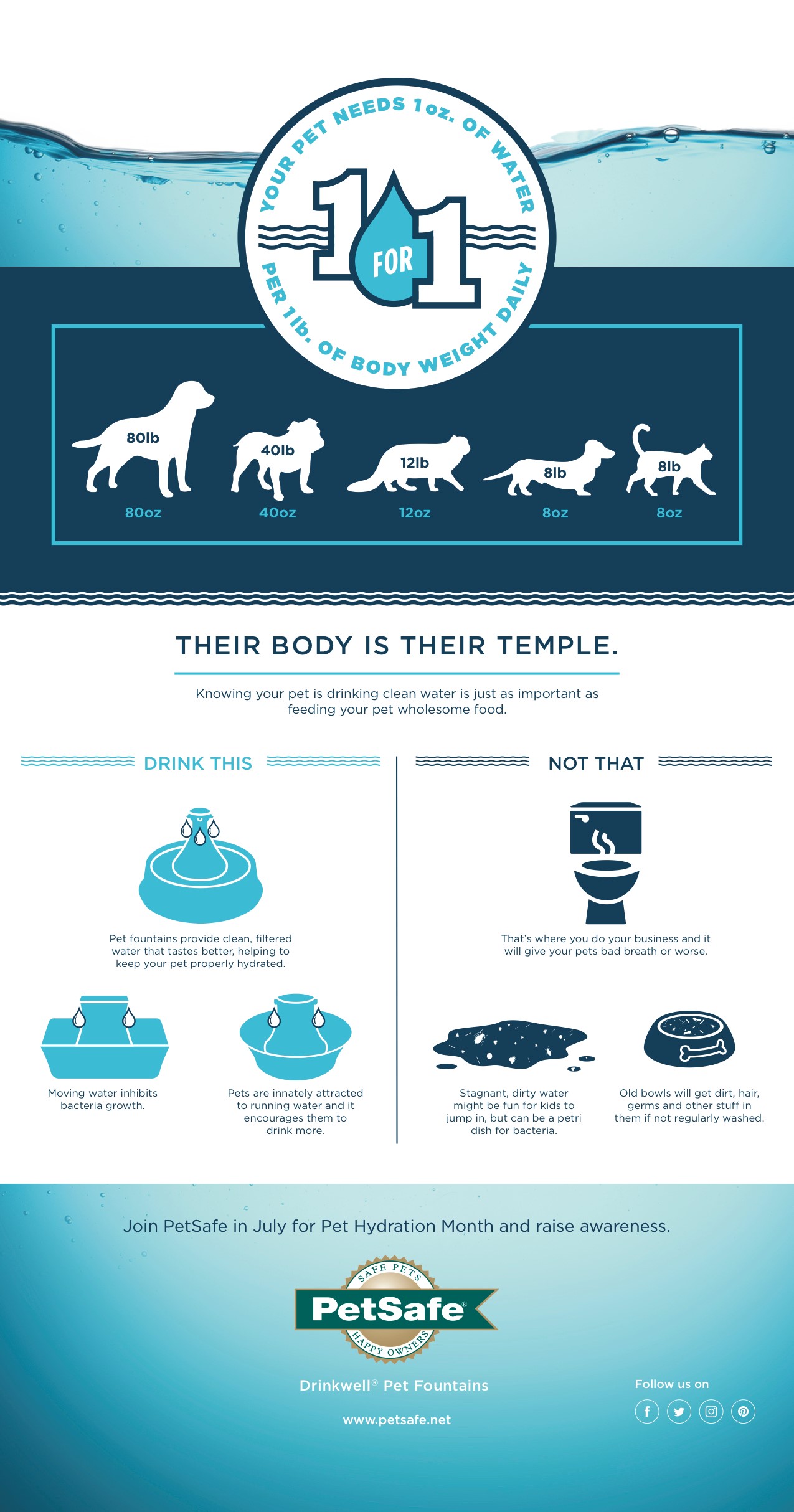 5 Best Fountains for Pet Owners
Want to know our personal favorite pet fountains? While the PetSafe Brand has a variety of awesome fountains, there are five fountains that our girls have tried over the years and found that our girls absolutely love! Our top 5 favorite PetSafe Brand pet fountains include:
Excited to try one of these awesome fountains for yourself or someone you know? You can find all of these awesome fountains on the PetSafe Brand website, Amazon.com, or a pet store near you.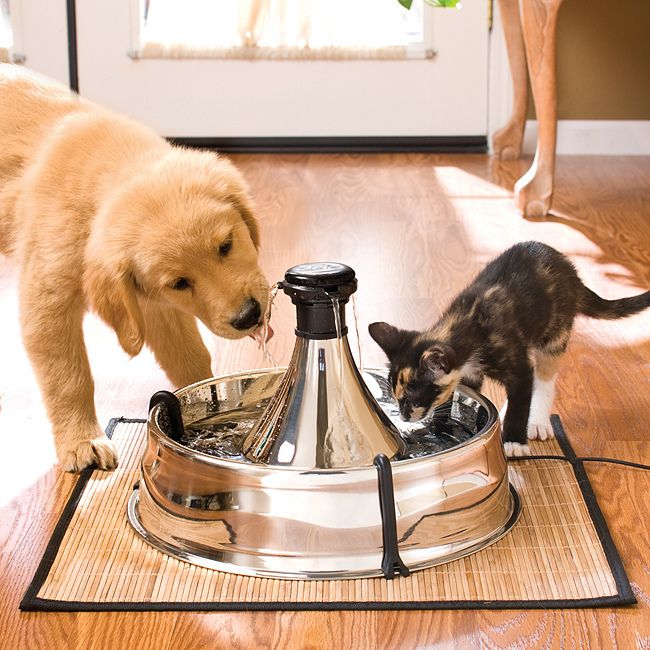 Want to learn more? Follow PetSafe on the following Social Media Channels!
Facebook | Twitter | Instagram | Pinterest