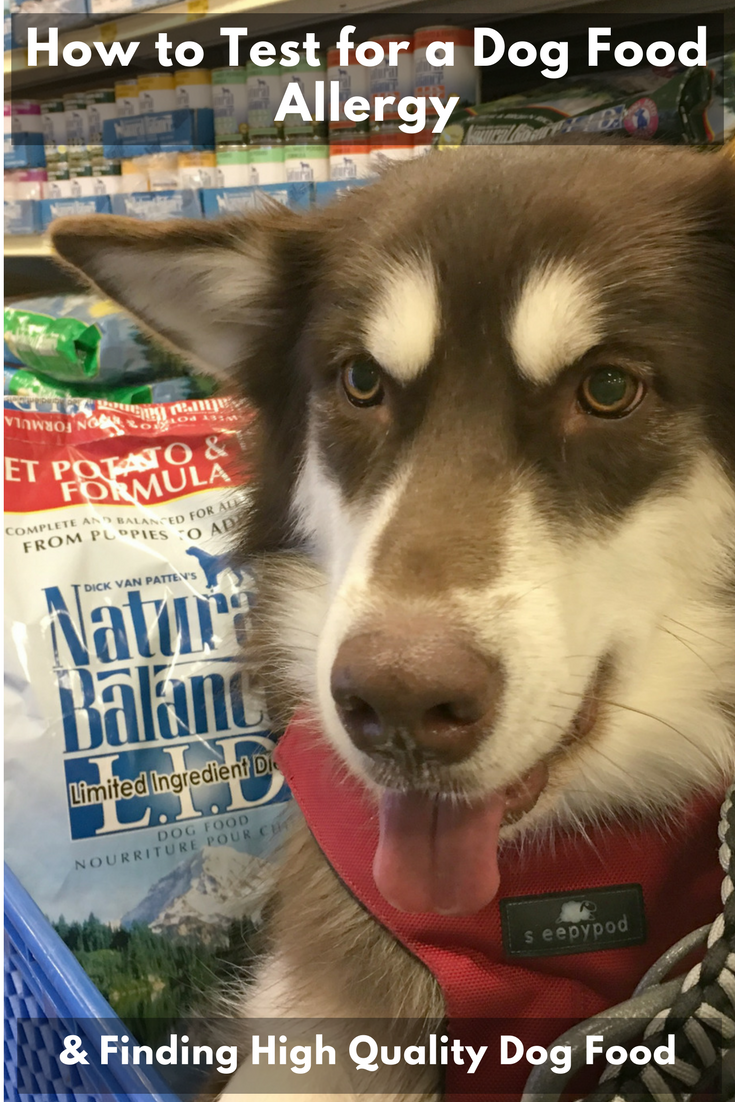 Have you ever wondered if your dog has a sensitive tummy or a food allergy? When we first got Ivi, we thought were feeding our girls a high quality food. While I won't go into the brand, it was very highly recommended in the malamute community and so many people made a huge deal about how the food used a single source protein and was great for growing large puppies. It wasn't until our little Ivi puppy started having serious tummy issues that we got worried. It wasn't until we tried a Natural Balance® Limited Ingredients Diet food that our tummy trouble ended, starting the grand search of what was wrong with our sweet little puppy at the time.
Dog Allergies: Protein Test
So, how did we determine that our sweet Ivi had an allergy? One of the things that truly shocked us the most was that while our veterinarian is amazing (I can't say enough good things about him), we found out from him that pet nutrition is not something most vets focus on in school. In fact, they only have one very short class or seminar!? Don't get me wrong, his honesty meant the world for us, and his major advice was to start with a single source protein food or make our own food for a few days to see which food upset her stomach.
After doing some research on the topic, we bought ground beef, ground chicken, and ground turkey, deciding to go from there since these were the common proteins used in her puppy food. To our worry, nothing happened for the first two weeks and Ivi seemed like a happy, excited puppy who was just happy her butt wasn't stopping her fun. It wasn't until we tried the ground turkey that we knew we had a winner in the allergy/sensitivity lottery.
Dog Allergies: Allergy Test
To our surprise, our vet didn't recommend doing an allergy test first. He said the best tests could take 4 – 6 weeks to get back (the ones that were the most cost effective for a non-dangerous allergy), so he recommended that we do the test after we had a suspected allergy. There was no reason to let the puppy suffer when there were faster answers. Since allergy tests are a big discussion on their own, check back with us for more discussion of dog allergy tests in the near future!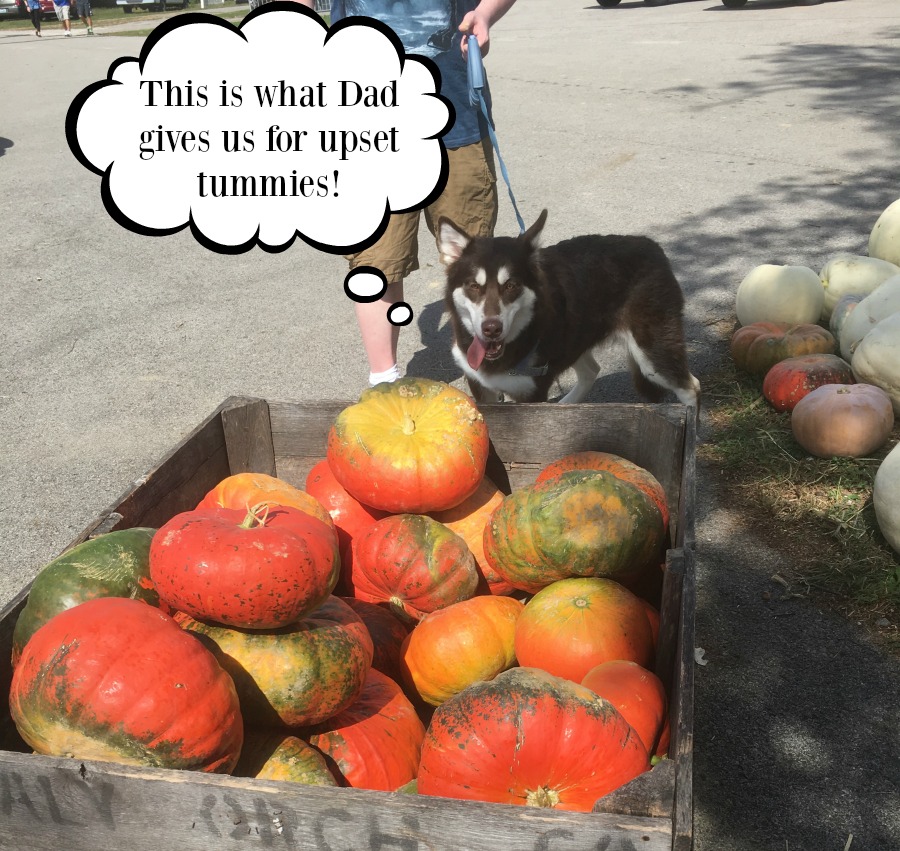 Dog Allergies: Finding the Right Foods
Once we knew Ivi had an allergy, the hard part was finding the right high quality food for our malamute puppy. What I will say was very enlightening was learning what were premium quality ingredients and what was just advertising trying to claim that their dog food was a high quality food. For example, so many foods say that they are made from a single source protein (let's say bison), and once you flip over the bag, you see very quickly that it contains other proteins! I mean, who expects a Bison food (that is quite expensive at that) to contain ground turkey and poultry meal?
So what food do we feed our girls? I am happy to say that our preferred food in this household, since Ivi was a small puppy, is Natural Balance's Limited Ingredients Diet! After researching quite a few high quality foods, we found that Natural Balance had the best premium quality ingredients with simple formulas that lead to healthy digestion in dogs like ours with allergies.
What I recently learned about Natural Balance that made me even happier is that they have nutrition experts available to answer any questions about their food. Unlike other brands, they understand that there isn't a one size fits all food for all dogs. For example, I have never had a malamute that doesn't get bored with her food. To help answer questions about their food and what is best for their unique nutritional needs and tastes, Natural Balance has nutritional experts available to answer questions using their Help Me Choose Tool, email, or our favorite, live chat. Each of these experts are Veterinary Technicians with a degree in Animal Health Science. In other words, they can answer just about any question when it comes to pet nutrition and your pets own unique needs.
Would you like to try Natural Balance for yourself? With their Natural Balance Buy With Confidence Promise® it really is risk-free for dog parents and we are certain your dogs will love it just as much as ours. Ivi, Rylie, and I believe in Natural Balance, do you?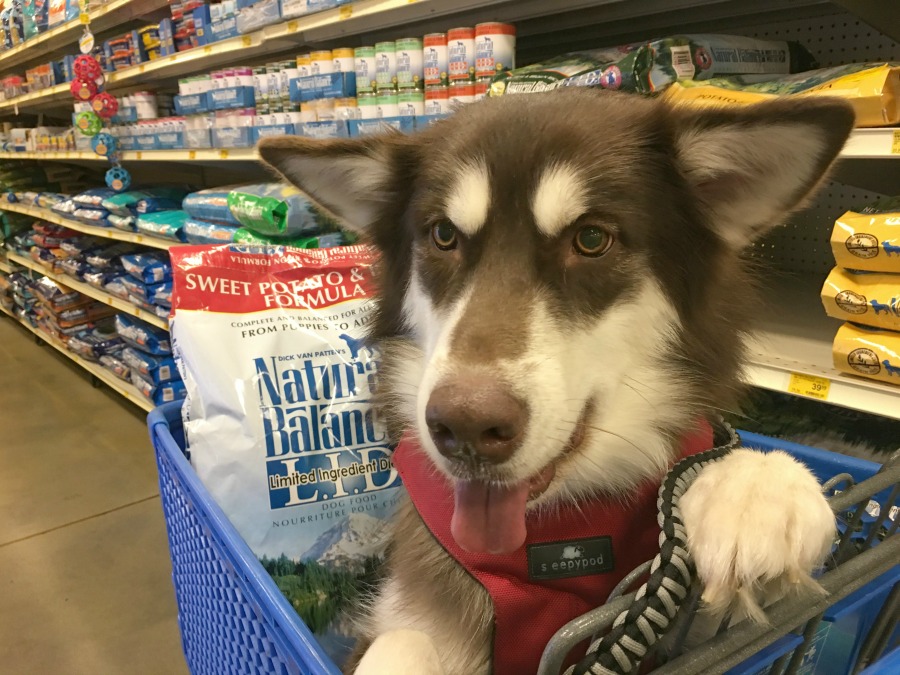 Want to learn more about Natural Balance? Follow them on social media!
Facebook | Twitter | Instagram
Disclosure: Budget Earth received monetary compensation for this post. All opinions on this product are my own and may differ from our readers' opinions.
Would you like to have your products featured in a giveaway event? Want to increase your social media exposure? Contact susan.l.bewley@gmail.com to see how I can help YOUR company today!