Disclosure: I received these products for free to review. The opinions in my review are honest and my own.
Are you someone who loves music? If you are anything like me, you go out of your way to make sure your music sounds absolutely amazing. For me, the hardest part of listening to music on the go is having to deal with the less than impressive speakers in my car or worse yet, headphones. Don't get me wrong, headphones work great for some things but my little ear buds just don't usually seem to do the job, especially when I'm sitting in a hotel room and just want to enjoy Pandora while I'm working. I needed a little speaker that was compact enough to fit in my stuffed backpack and still sounded better than my laptop speakers. While looking for the perfect speaker, I was approached by Inatech, who asked me to review their Ulta Mini Bluetooth Speaker! With us getting ready to go on vacation soon, I couldn't wait to open the box when it arrived!
Inateck Ultra Mini Bluetooth Speaker: What Is It?
Looking for a quality, wireless speaker that is also compact enough to fit in a small bag? If so, we think you will love the Inateck Ultra Mini Bluetooth Speaker. This super small speaker is designed to be compact and stylish, allowing you to have high quality music without taking up valuable space. With its built-in lithium battery, you can enjoy up to 5-6 hours of music before having to charge the speaker again. Best of all, it is super easy to pair to your phone or tablet, allowing you to enjoy your favorite music everywhere!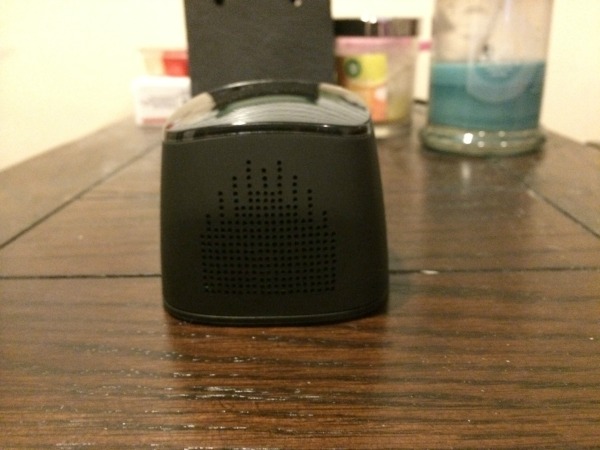 Inateck Ulta Mini Bluetooth Speaker: Overall
I will be honest with you guys, I didn't have very high expectations for this speaker. As a rule of thumb, I take the attitude that you get what you pay for, so set the bar low and hope for the best – nevermind the fact that generally smaller speakers just don't sound as good. Well, I am happy to say that this little speaker blew my expectations out of the water. For its size, I noticed we had very little distortion with most music we used for experimentation. What really impressed was just how loud this little unit could be in our basement. We couldn't believe that we could enjoy clear music from the other side of our basement with this speaker. For the price, I consider this Bluetooth speaker to be an amazing deal. Based on my own experience, I am delighted to give the Inateck Ultra Mini Bluetooth Speaker an A- rating.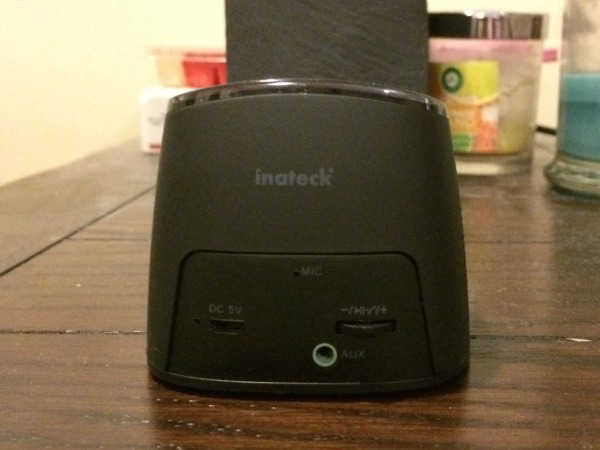 Inateck Ulta Mini Bluetooth Speaker: Where to Purchase
Would you love to purchase this mini speaker for yourself? You can purchase the Inateck Ultra Mini Bluetooth Speaker on Amazon.com for only $16.99.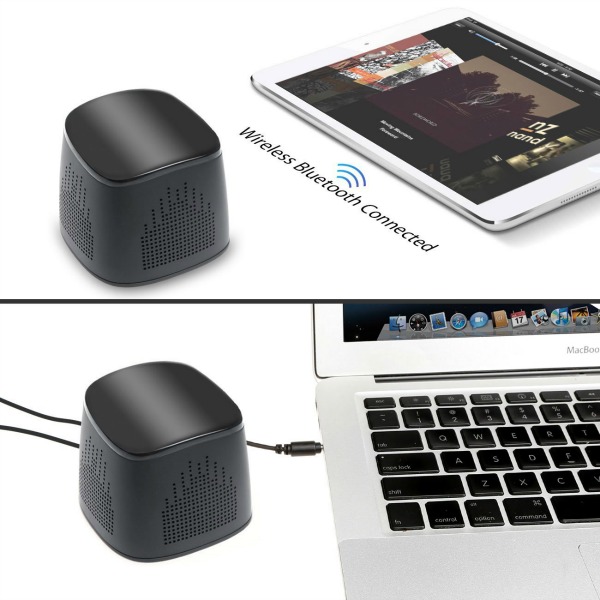 Disclosure: Budget Earth did not receive monetary compensation but did receive products for review purposes. All opinions on this product are my own and may differ from our readers' opinions.