Disclosure: I received these products for free to review . The opinions in my review are honest and my own.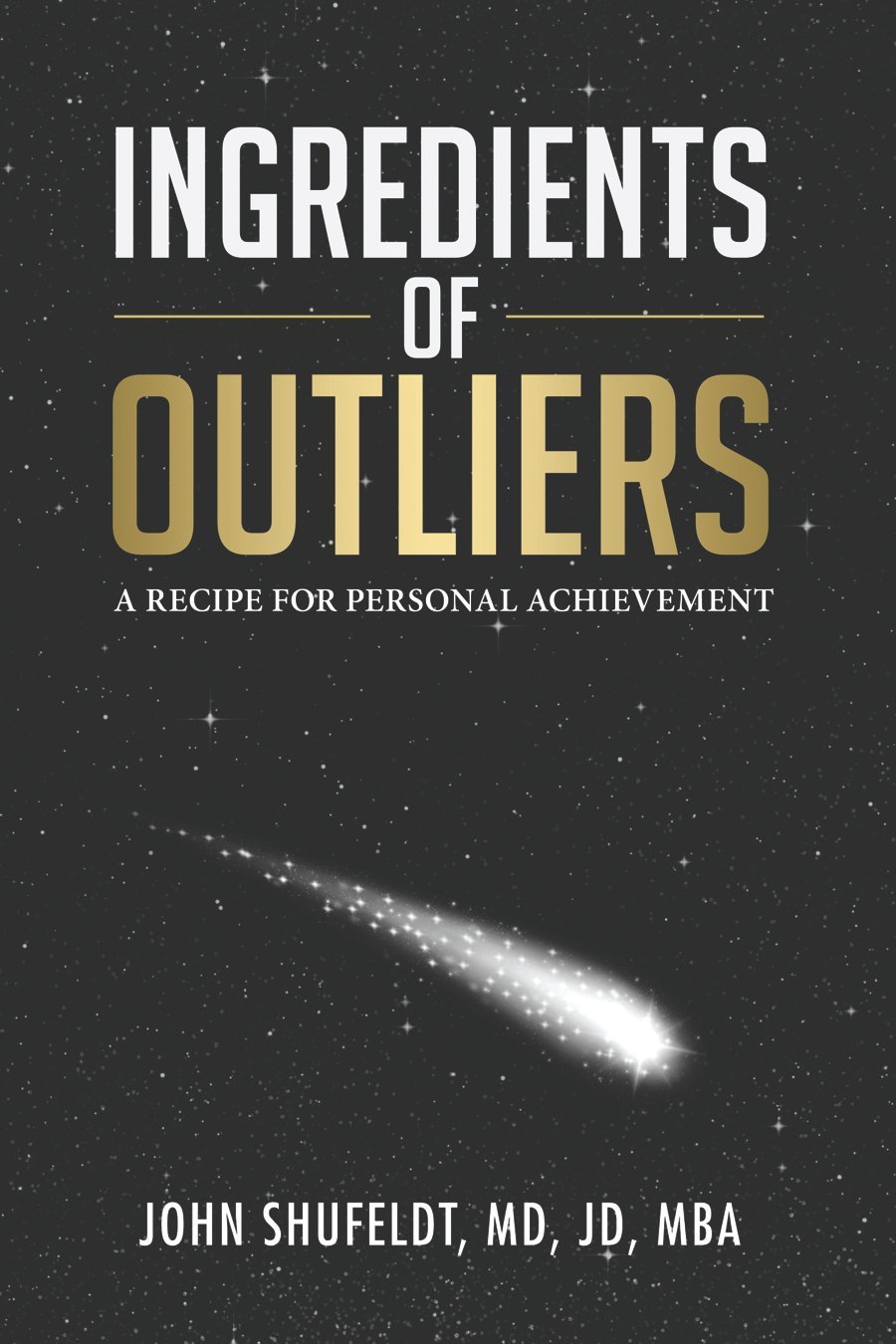 Sometimes, it is easy to be inspired by other people, especially historical figures. I originally developed my love for history out of a love of reading about other famous people. Reading how people have done things that just seem impossible is inspiring. Yet, many of us don't realize we have that potential inside each of this. I really didn't realize it myself, until after I was asked to read Ingredients of Outliers by John Shufeldt. After reading so many good things about it online, I really couldn't wait to get started!
Ingredients of Outliers: What is It
Ingredients of Outliers is a self help book packed with personal stories, stories of historical figures, and other important information on determining what makes people outliers. This book is a guide to help you reach your full potential by following the guidelines of what make people truly amazing. Each chapter focuses on an attribute of being a true outlier, including humility, persistence, preparation, tolerating risk, efficiency, integrity, and more. After reading this book, you will be surprised just how much amazing advice can fit in one paperback!
Ingredients of Outliers: Style
Part of what I loved so much about this book is the humor and bluntness. Some of the examples mentioned by John Shufeldt were just hilarious. Each of the chapters are also laid out in an easy to follow format, allowing you to jump around to certain sections, or read the whole book at once. No matter which format you choose, you will be able to comfortably read this book without getting lost. As well, each of the chapters are fairly short, allowing you to have good stopping points if you decide the read the book on your lunch break.
Ingredients of Outliers: My Thoughts
Personally, I loved this book. It's rare I read a book like this where I'm not bored to tears. I quickly found that I wanted to read the chapters, and felt that the author brought up many excellent points. Yes, some of what he says is common sense, but the subject is approached in unorthodox ways that get you thinking about it. Having worked with outliers as a teacher, I think this really is the type of book that is perfect for just about anyone. Based on my own experience with Ingredients of Outliers, I am happy to give this book an A rating.
Ingredients of Outliers: Where to Purchase
Want to read Ingredients of Outliers for yourself? You can purchase this awesome book from Amazon.com for under $18 for the paperback and under $10 for the Kindle version. Once you have read this book, you will see how easy it is to become an outlier yourself!
Disclosure: Budget Earth did not compensation for this review but did receive a copy of the book for review purposes. All opinions on this product are my own and may differ from our readers' opinions.
Would you like to have your products featured in a similar review or giveaway? Want to increase your social media exposure before the holiday season? See how we can help! Contact susan.l.bewley@gmail.com to see what we can do for your company!