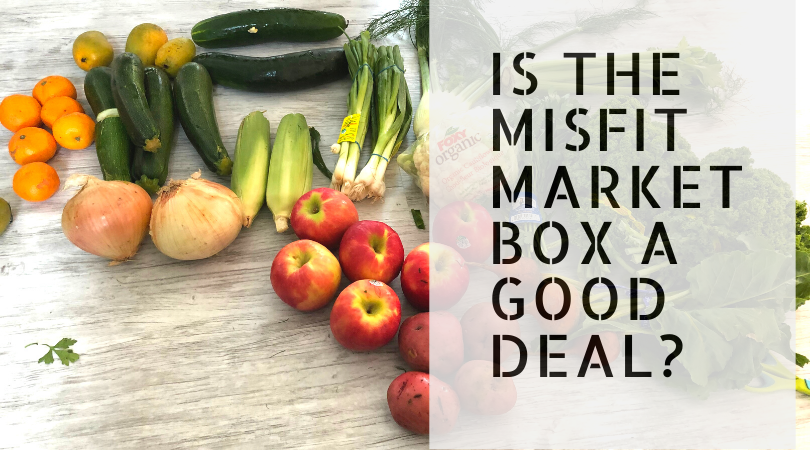 Are you looking for ways to save money on groceries? With the cost of everything going up during the pandemic, our grocery bill has been skyrocketing. While we have a garden, the bizarre weather killed most of my seedlings, as well as most of the produce from local farmers. That being said, vegetables are still one of the cheapest ways to go, with me cooking a meat dish once a week and the rest being all vegetarian meals. Even with this being cheaper, I had to find a way to buy vegetables cheaper.
After seeing ads constantly on Facebook for the Misfits Market box, I decided to click on the sponsor ad and take a look. It honestly seemed too good to be true, but I had to admit, if it saved me money, I didn't care if some of the vegetables were deformed if it gave a decent discount. After Honey (my Chrome extension for finding coupon codes) found a fantastic discount, I decided to give one of their Monster boxes a try. When I told some of my friends online, I was giving it a try; they asked if I would document my own experience to see if it was worthwhile for their own family.
What Is The Misfit Market Box
Never heard of the Misfit Market Box? This box is an organic produce subscription box that delivers fresh produce to your door up to 40% less than grocery stores. All of these fruits and vegetables are things that grocery stores don't want to buy due to season or not looking 'perfect.' To learn more, check out the video below:
Arrival of the Misfit Market Box
When you first sign up for the box, you decide when you want your box to arrive during the week. I'm not sure if this is the same for everyone, but for me, I had the choice of Wednesday, Thursday, or Friday. Since I was hoping to meal plan around the box, I chose Wednesday. To be completely honest, I had no clue what to expect (though, before shipping, they did an email with a blog post discussing all the fruits and vegetables in the August box.
On Monday night, I received tracking for my first box, which was arriving via FedEx. While tracking was received, the box itself didn't start moving until Tuesday and arrived before noon on Wednesday. As you can see, the Monster box itself was large and packed perfectly, making sure nothing in the box could easily move, including the giant ice packs on top of the box itself. In our first box, we received:
Crisp Pink Apples
Yellow Onions
Navel Oranges
Zucchini
Ataulfo Mangoes
Cucumbers
Corn
Red Potatoes
Green Onions
Celery
Fennel
Gold Beets
Parsley
Kale
Cauliflower
As for the quality of the produce, everything was perfect (actually, far better than what I get at Kroger or our local farmer's market). The only flaw I could find was one of the zucchini seemed to have broken in half. Overall, a pretty good selection!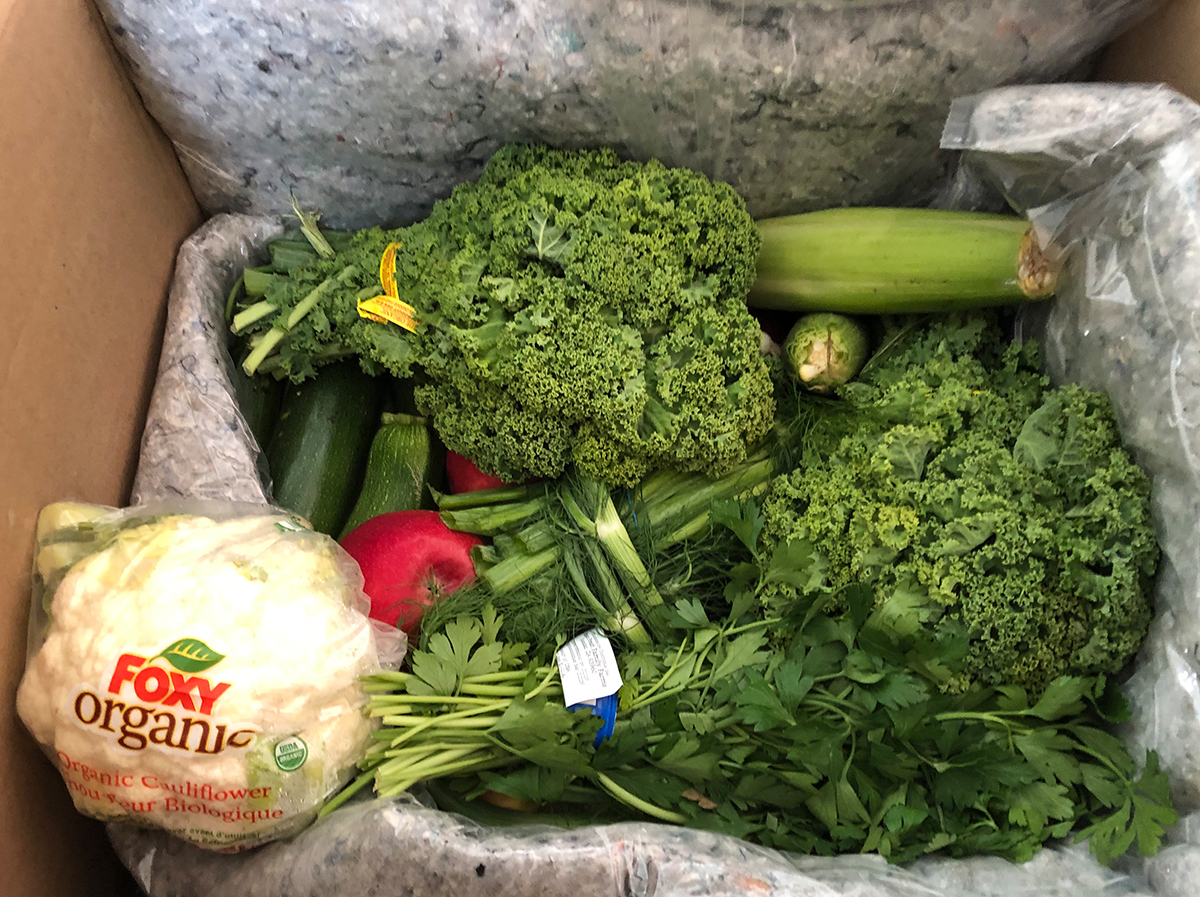 Cost Breakdown of Misfit Market Box
No matter how great the produce looked in Misfit Market Box, we all know it comes down to one thing – cost. To determine the cost breakdown of the box, I compared the prices for all the vegetables at two major retailers where we shop – Kroger and Amazon Fresh. Since different areas of the country have different prices, all prices are based on the Cincinnati, OH market on August 5, 2020.
To accurately calculate the price, I weighed all the vegetables on my kitchen scale and compared everything to the current sale price at both of these retailers. The only vegetable that I couldn't find an organic equivalent to was the navel oranges since both were out of all varieties of organic oranges.
| | | | |
| --- | --- | --- | --- |
| Name (All Organic) | Weight | Kroger | Amazon Fresh |
| Crisps Pink Apples | 3 lb | $7.49 | $13.50 |
| Yellow Onions | 2 lb 6 oz | $3.58 | $2.82 |
| Oranges | 16 oz | $0.99 | $1.43 |
| Zucchini | 2 lb 11 oz | $4.81 | $8.03 |
| Ataulfo Mangoes | 1 lb 5 oz | $3.16 | $6.68 |
| Cucumbers | 2 lb | $3.00 | $2.58 |
| Corn | 16 oz | $1.00 | $1.00 |
| Red Potatoes | 1 lb 7 oz | $1.92 | $1.92 |
| Green Onions | 11 oz | $0.99 | $0.99 |
| Celery | 15 oz | $1.99 | $1.99 |
| Fennel | 13 oz | $1.99 | $2.49 |
| Gold Beets | 14 oz | $2.49 | $2.49 |
| Parsley | 3 oz | $1.39 | $1.29 |
| Kale | 1 lb 3 oz | $2.36 | $1.99 |
| Cauliflower | 1 lb 9 oz | $4.49 | $3.99 |
| TOTAL COST | | $41.65 | $53.19 |
| | | | |
| Kroger Total | $41.65 | | |
| Amazon Fresh Total | $53.19 | | |
| Misfit Market Box (Regular Price) | $39.50 | | |
| Misfit Market Box (Discount) | $30.70 | | |
As you can see from the chart above, the Misfit Market Box (with and without discount) was cheaper.
Misfit Market Box vs. Kroger: Misfit Market Box saves – $2.15
Misfit Market Box vs. Amazon Fresh/ Whole Foods saves – $13.69
Misfit Market Box (first-time discount) vs. Kroger saves – $10.90
Misfit Market Box (first-time discount) vs. Amazon/Whole Foods saves – $22.44
While the discount compared to Kroger wasn't huge without discounts, it is worthwhile, in my opinion when you take into account the cost of gas getting to a grocery store or tipping an Instacart shopper. In all situations, it is far cheaper than Amazon Fresh's produce!
Our Customer Service Experience
As many of you know, hiccups do sometimes happen. One of the little 'extras' with the Misfit Market box is their store that opens Thursday afternoons. Here, you can get add-ons for your box that includes popular fruits, vegetables, drinks, and more. Since we eat a lot of fruit in our household, I decided to add some organic strawberries and blueberries. While it was originally not part of my plan, it was cheaper than the current sale price for non-organic strawberries and blueberries, so I thought I would give it a shot.
When my box arrived, my strawberries were in the box, but not my two containers of blueberries. It honestly concerned me since I had no clue what to expect. To my surprise, dealing with their customer service was painless. Within three minutes of putting in my ticket, someone responded, apologized, and refunded the blueberries. I don't think I could have asked for a better customer service experience!
Our Thoughts
Honestly, I was blown away by the Misfit Market Box. I honestly wasn't expecting it to be a good deal after the discounts expired, especially compared to Midwest grocery stores. After proving to my husband that I thought this was a fantastic deal and that it keeps us safer during the COVID outbreak, he told me to keep subscribing. For the cost, it has the potential to save us money and help us eat healthier.Get
Want the chance to try the Misfit Market Box for yourself? To help spread the word, they have a discount code to give a friend 25% off their first 7box, and 25% off a future box:
COOKWME-YZ4RUF
(note: I have no clue if I get anything or not, but this is a similar deal to what I used via Honey).
---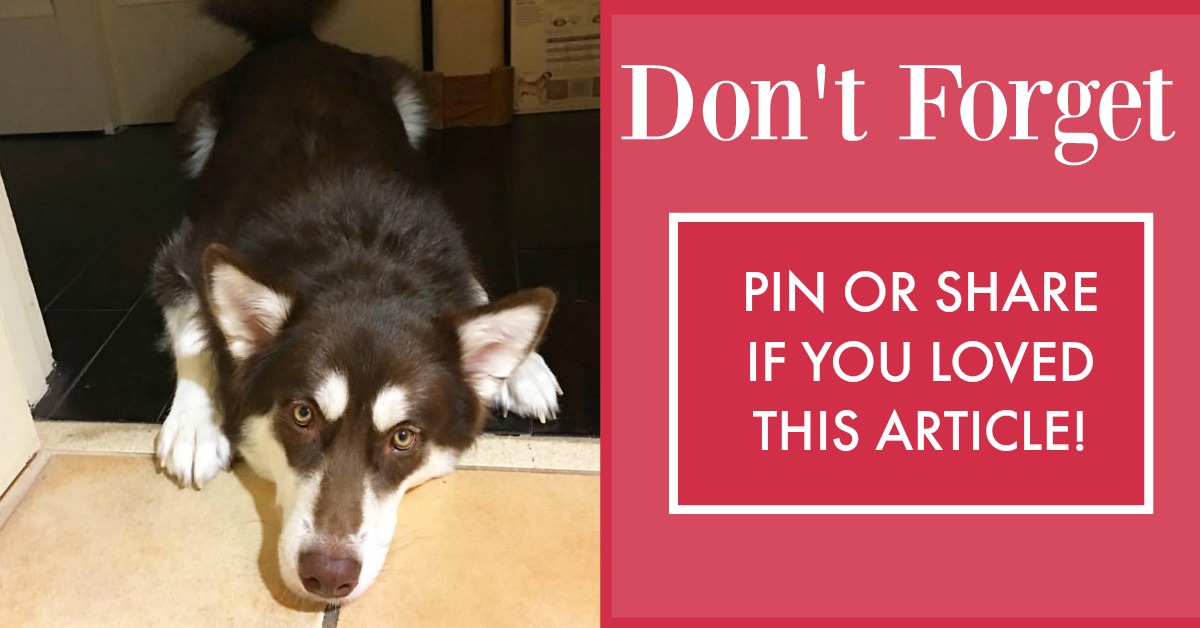 ---